'Scrubs' Alum Zach Braff Calls Nick Cordero's Wife 'Amazing' As He Continues To Offer Support To Family
Zach Braff recently launched a podcast with former co-star and current bestie Donald Faison entitled "Fake Doctors, Real Friends." Inspired by the Jenna Fischer-Angela Kinsey show "Office Ladies,' the two discuss behind-the-scenes stories of their previous sitcom Scrubs.
In a recent interview, Braff discussed the battle one of his best friends, Broadway star Nick Cordero, is having with the coronavirus. The theater actor has suffered a leg amputation and recently came out of a medically-induced coma, with his wife Amanda Kloots and 10-month-old son Elvis cheering him on towards recovery. Braff opened his home to Kloots and Elvis as a show of support to his dear friend.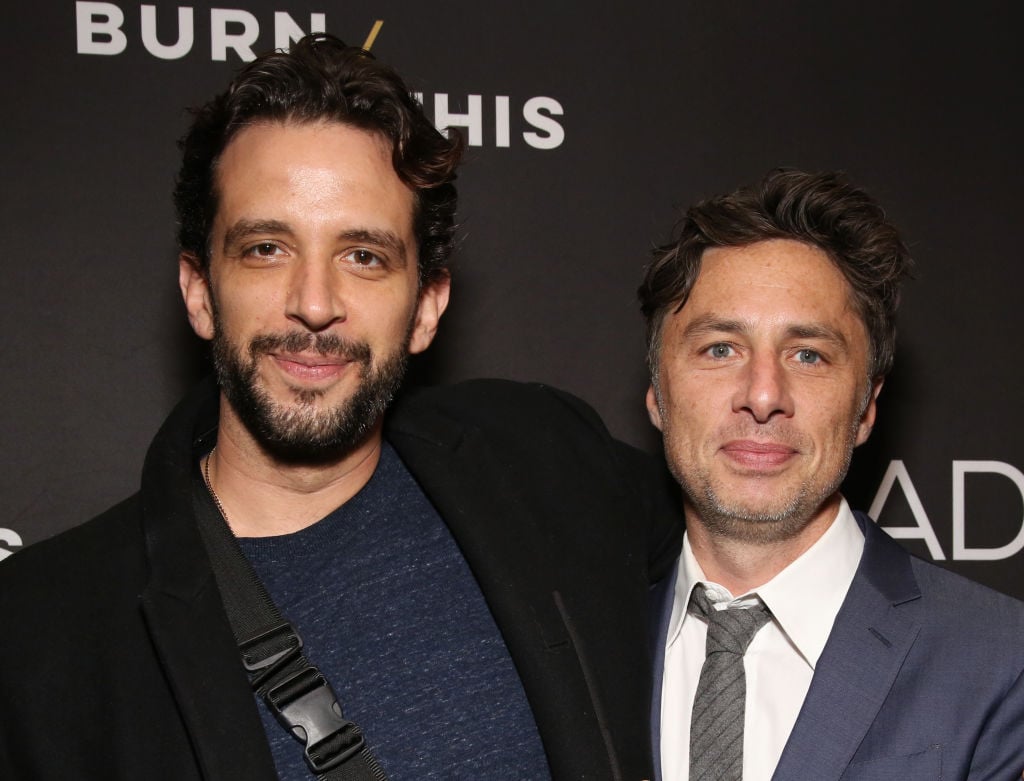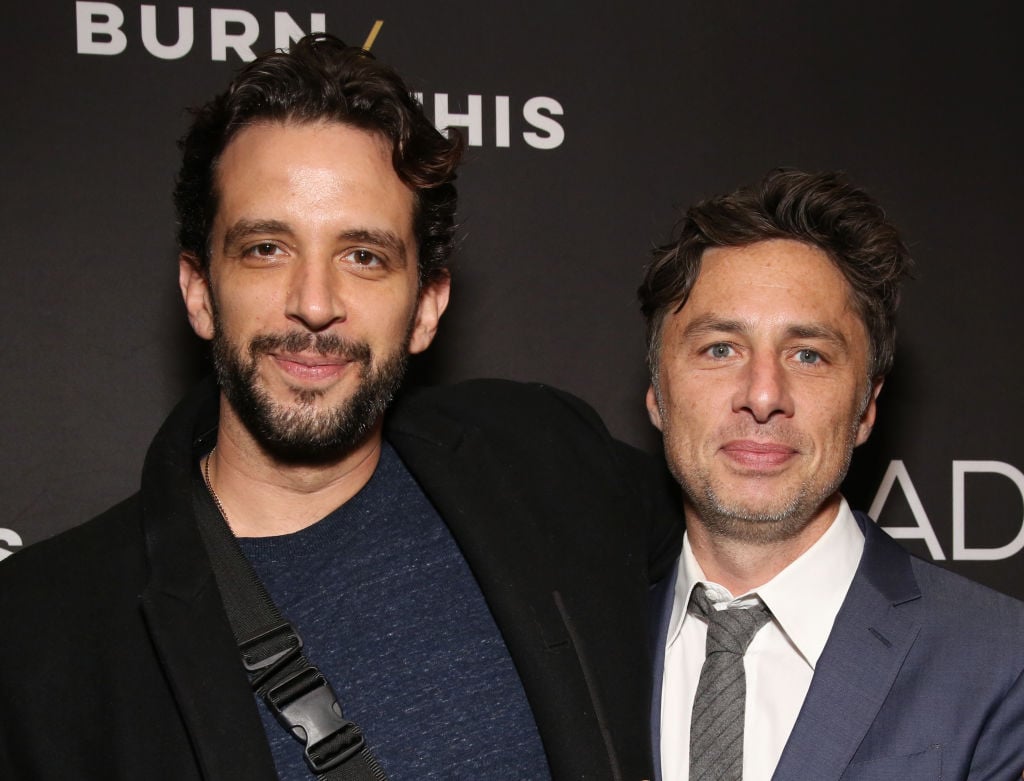 'Scrubs' star and others bring help in time of need
In an interview with the Hollywood Reporter last month, Braff shared how Cordero and his family had planned to move to Los Angeles, so the Scrubs star let them stay in his guest house as they searched for a home until Cordero fell ill.
"Nick's a big Broadway star and Amanda, his wife, is a trainer and they fell in love with L.A," Braff explained. "So, they went home to pack up their things and he got COVID-19 when they did that, and he has it worse than anyone I've heard of who hasn't passed away."
Braff went on to describe the support Kloot is receiving from family and friends. "His wife and baby are living in my guest house and thank God they've been joined by her amazing brother and sister who are taking care of her and helping her with the baby," he shared. "And we help them in any way we can, too. We obviously stay social distanced from them, but we bring them food and wine and flowers. And then there's this amazing community around them: you can look online and see the hashtag, #WakeUpNick, and there's a GoFundMe [for Cordero's medical expenses]."
Zach Braff sings Amanda Kloot's praises
When asked about Cordero's family and how they are handling his illness, Braff praised Kloots for her positive attitude and strength throughout the health crisis.
"She's amazing. She's a motivational trainer, so she's gone into full on bad-ass crisis dealing mode," the Scrubs alum raved. "If you look at her Instagram, she tells stories about him and she motivates other people — she's literally trying to motivate other people."
Braff went on to reveal that Kloots is trying to rally community support in creative ways.
"In addition to being an actor and a musical theater star, Nick is also a songwriter, so she has people singing [his song, "Live Your Life."]" he explained. "The Waitress company, including Sara Bareilles, posted a video of them singing it. I could cry talking about it."
'Scrubs' alum vows to continue support indefinitely
While discussing the pandemic and its widespread effects worldwide, Braff is choosing to focus on the blessings in his life. "Just gratitude — gratitude, gratitude, gratitude," he told the Hollywood Reporter. "Other than my tragically ill friend, I have no right to bemoan anything: I have food, I have a house and I have loved ones who are OK."
The actor-director is more than willing to stay the course as Cordero faces a long recovery, and plans to be there for the Broadway star and his family for as long as it takes.
"I can assure people that no matter what happens that that woman and her child will never want for anything," Braff said. "I'll make sure that they're taking care of, but I think a lot of people, including my parents, wanted a gesture and anyone who is interested in a gesture – because in any scenario they're going to need a lot of help – there is a GoFundMe page."