'Scrubs' Episodes Featuring Blackface Were Pulled From Streaming
Many fans and the stars of Scrubs are still watching and revisiting the show. But all of the episodes are no longer available to stream. That's because Zach Braff and another character wore blackface in the show. Find out what was pulled and more.
'30 Rock' pulled episodes featuring blackface
The Black Lives Matter protests are making people in the entertainment industry look at their work differently. Tina Fey announced that she asked NBCUniversal to pull episodes of 30 Rock that featured blackface from streaming.
"As we strive to do the work and do better in regards to race in America," Fey said in her statement given to Variety, "we believe that these episodes featuring actors in race-changing makeup are best taken out of circulation. I understand now that 'intent' is not a free pass for white people to use these images."
It continued, "I apologize for pain they have caused. Going forward, no comedy-loving kid needs to stumble on these tropes and be stung by their ugliness. I thank NBCUniversal for honoring this request."
Jane Krakowski's character, Jenna wore blackface in two episodes. Jon Hamm's character, Dr. Drew Baird also wore blackface two other episodes of the show.
Many people pointed out after Fey's announcement that her other show, Unbreakable Kimmy Schmidt had Krakowski playing an American Indian woman. There was also an episode where Tituss Burgess wears yellowface.
Fey addressed the backlash to Krakowski's character with Vox. "Steer clear of the internet and you'll live forever," she said. "We did an [Unbreakable Kimmy Schmidt] episode and the internet was in a whirlwind, calling it 'racist,' but my new goal is not to explain jokes. I feel like we put so much effort into writing and crafting everything, they need to speak for themselves. There's a real culture of demanding apologies, and I'm opting out of that."
There hasn't been a similar announcement made regarding the Netflix show. However, episodes of Scrubs were also pulled.
'Scrubs' creator tweets episodes featuring blackface will be pulled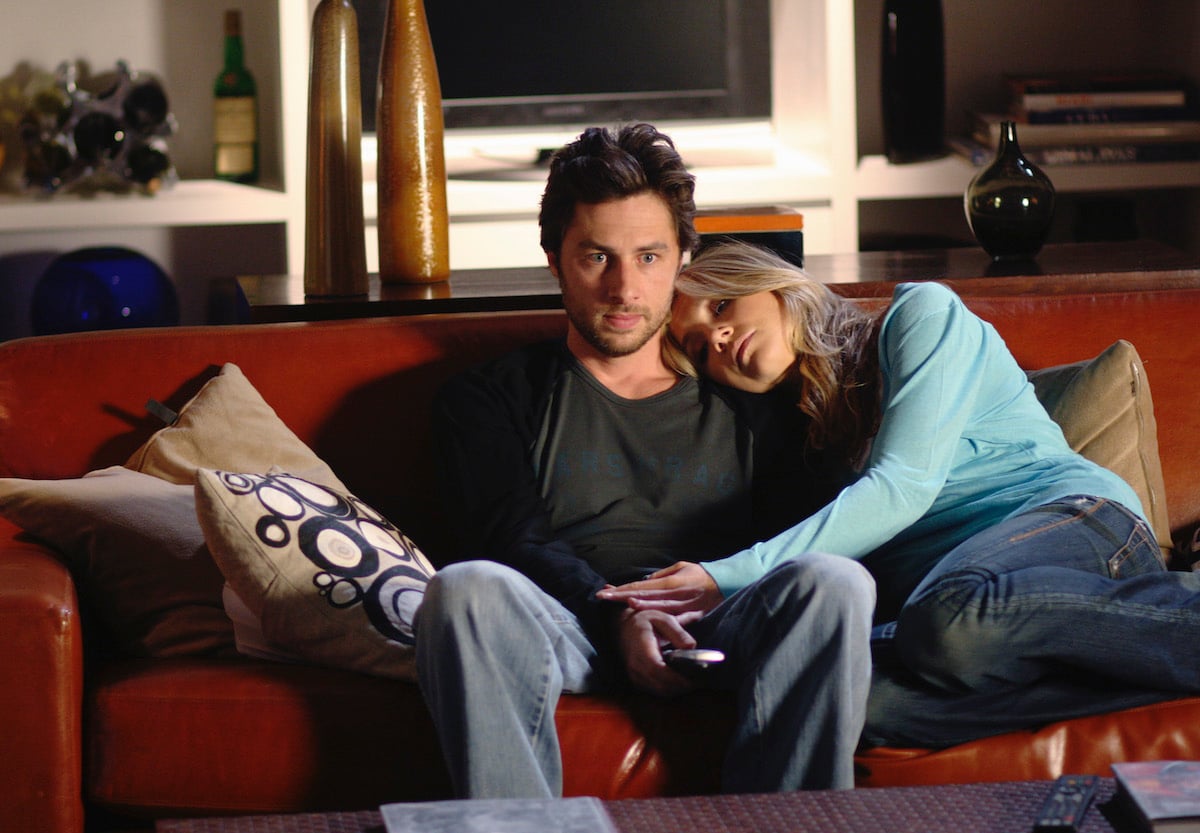 A fan responded to the news about 30 Rock with "Hey @[email protected]@ABCNetwork could we do this with #Scrubs please?" Creator, Bill Lawrence responded with, "Agreed. Already in the works" on June 23.
There are three episodes in the medical comedy that feature blackface. They are "My Fifteen Seconds," "My Jiggly Ball," and "My Chopped Liver." Zach Braff's character, J.D. and Sarah Chalke's character, Elliot are seen in blackface. These episodes were pulled on June 23 from Hulu.
This led to some interesting reactions on Twitter. "It's interesting, this trend of TV shows removing episodes with blackface in them. In the case of Scrubs, I'm curious as to when they remove the homophobic or misogynistic stuff. Like, where do you stop? This is not a slippery slope argument; more just – why *this* approach?" tweeted one person.
A fan tweeted, "Shout out to @VDOOZER for pulling the episodes of scrubs that contain characters in [blackface] off hulu. Scrubs is my favorite show of all time but these episodes definitely needed to be removed."
It looks like the trend of pulling such episodes might continue in response to the anti-racism movement.