'Scrubs' Star Donald Faison Has Been in Way More Movies Than Even His Biggest Fans May Think
Scrubs star Donald Faison is best known for playing the role of Dr. Christopher Turk for nine seasons on the ABC medical comedy.  The show still has a loyal fanbase a decade after it went off the air. Earlier this year, Faison and his Scrubs co-star Zach Braff (Dr. John Dorian) launched a podcast that's become a hit during quarantine. But Faison has had quite a career outside of Scrubs. In fact, he's been in way more movies than you might think.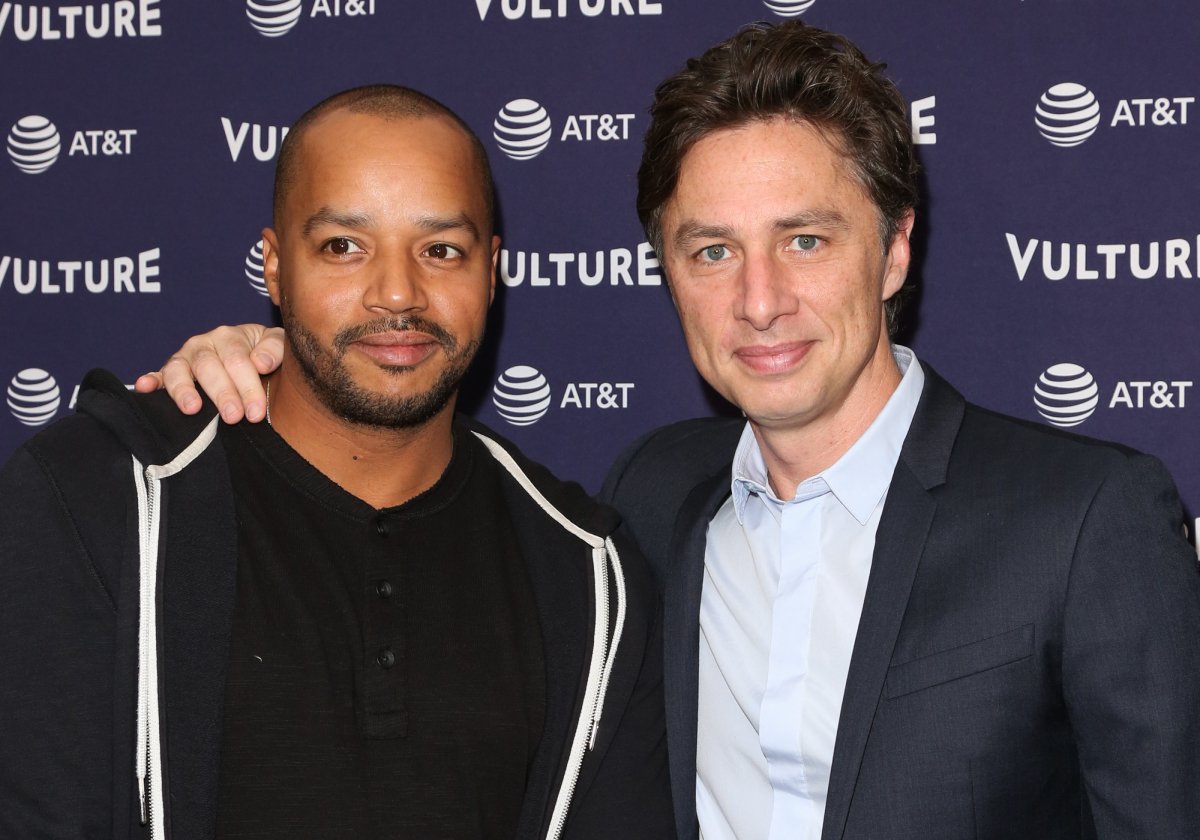 Donald Faison and Zach Braff host the popular 'Fake Doctors, Real Friends' podcast
Faison and Braff's Scrubs' characters were best friends on-screen. While they were filming the sitcom, the two actors became best friends in real life. Over the years the besties have delighted fans with their social media content.
But when Jenna Fischer and Angela Kinsey launched their Office Ladies podcast, it gave Faison and Braff an idea. Fischer and Kinsey watch old episodes of The Office while sharing behind-the-scenes stories. This inspired Faison and Braff to launch Fake Doctors, Real Friends.
As E! News points out, Faison and Braff's podcast has become so much more than a review of old Scrubs episodes. Instead of being "so methodical" like Fischer and Kinsey, Braff says they "just kind of go wherever we want."
"Sometimes we end up talking about the episode more, sometimes we barely do," Braff explained. "As it's become more and more popular, we were just like, 'Well, let's not fix anything that's not broken.'"
Braff and Faison decided to keep doing what people were responding to. Which is basically the two friends and their producers Joelle Monique and Dan Goodman "sitting around shooting the sh*t."
The 'Scrubs' stars say their podcast is popular because of the pandemic
Faison and Braff started their podcast in March, right when the pandemic hit and people started to quarantine. At first, they considered delaying their podcast plans. But, they decided to move forward with it as a show of support for healthcare workers on the front lines.
Braff believes the podcast has gotten so popular because people "are really isolated right now." He described the show as a "little mini silly club, and it's free." When the friends recently took a break and didn't post an episode for a week, it didn't sit well with fans. They kept asking what they were supposed to do without Faison and Braff for a whole week.
RELATED: 'Scrubs' Stars Zach Braff and Donald Faison Are Best Friends in Real Life, But Who Has the Higher Net Worth?
"That felt good, you know what I mean?" Faison said. "It wasn't just a few people. A lot of people were like, 'What the f**k am I gonna do today?' And selfishly, that made me feel good."
Faison explained that fans telling them their one-week break threw "a monkey wrench" into their plans was "one of the biggest forms of flattery." But, it also made him a bit anxious and had Faison wondering if the break was a mistake.
Donald Faison has been in an insane amount of movies
For many fans, the first time they saw Faison was when he played the role of Murray in 1995's Clueless. He also reprised the role in the Clueless TV series that ran for four seasons. But, that wasn't his first acting credit.
Faison's first role was in 1992's Juice, he also appeared with Wesley Snipes in 1993's Sugar Hill. Other films on Faison's resume include Waiting To Exhale, Can't Hardly Wait, Big Fat Liar, Uptown Girls, and Pitch Perfect.
The biggest film title on Faison's resume is 2000's Remember the Titans, where he played Petey Jones. In September 2020 – the 20th anniversary of the film's release – the cast recalled some of their favorite memories from the film. According to ESPN, Faison remembered being extremely excited to work with Denzel Washington.
"I was very excited. I couldn't believe it. I remember running into Stacey Dash (his Clueless co-star) at some party at the Skybar and her being, "Yo, you doing that Denzel Washington movie?" I was like, "Yep." She was like, "You motherf***er." I was like, "Yeahhh," Faison said.
Fake Doctors, Real Friends is available on all major podcast platforms. All nine seasons of Scrubs are available for streaming on Hulu.
Lastly, Faison has made it clear he wants more Instagram followers, so go give the guy a follow.