'Scrubs' Stars Zach Braff and Donald Faison Have An Idea to 'Abolish Racism'
Zach Braff and Donald Faison are best friends. You could tell if you watched them together on Scrubs. That wasnt acting. Now they do the podcast Fake Doctors, Real Friends where they revisit Scrubs together.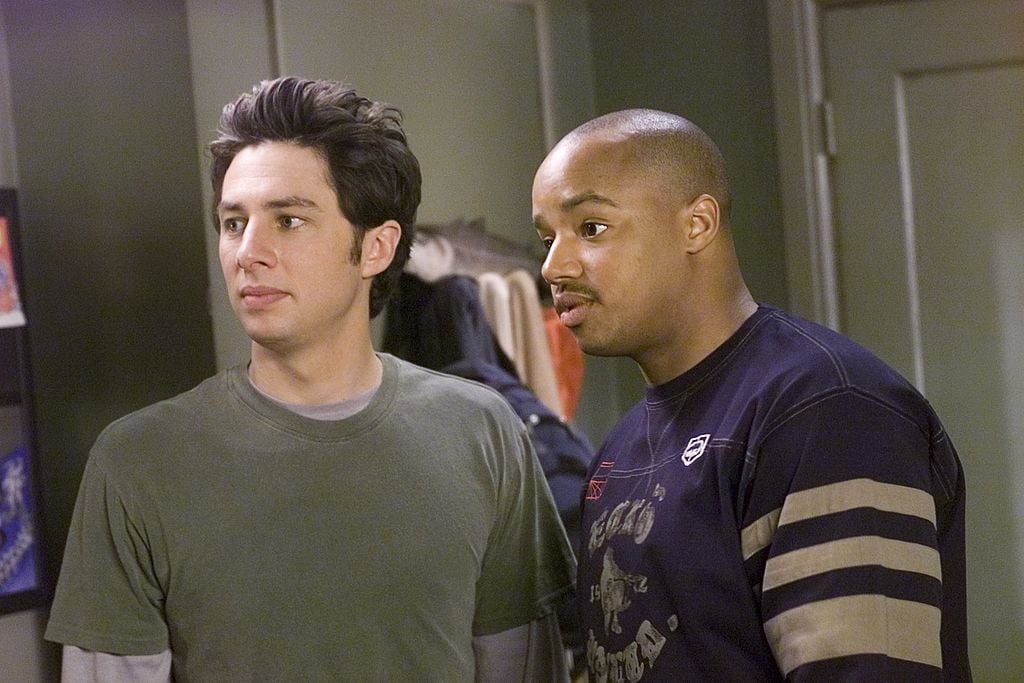 Braff and Faison were guests on The Kelly Clarkson Show on June 15 discussing the podcast. Clarkson asked them their thoughts on the current issues involving racism and police brutality. In a clip the show released on June 16, Braff and Faison explain how to go beyond their friendship to delve deeper into the issues facing society. 
Zach Braff says it's not enough just to have black friends 
Braff said growing up around diversity had a positive impact on him. He also realizes he has further to go. 
"I grew up in New Jersey and New York and L.A.," Braff told Clarkson. "I've always grown up in very diverse places, having African-American friends and Hispanic friends and Asian friends. I think that did give me a leg up in a sense of loving and being around people of all different types. That having been said, I think this conversation is new for me in a sense. I know that I too have lots to learn."
As the protests against George Floyd's death and police violence in general continue, Braff is taking the opportunity to listen.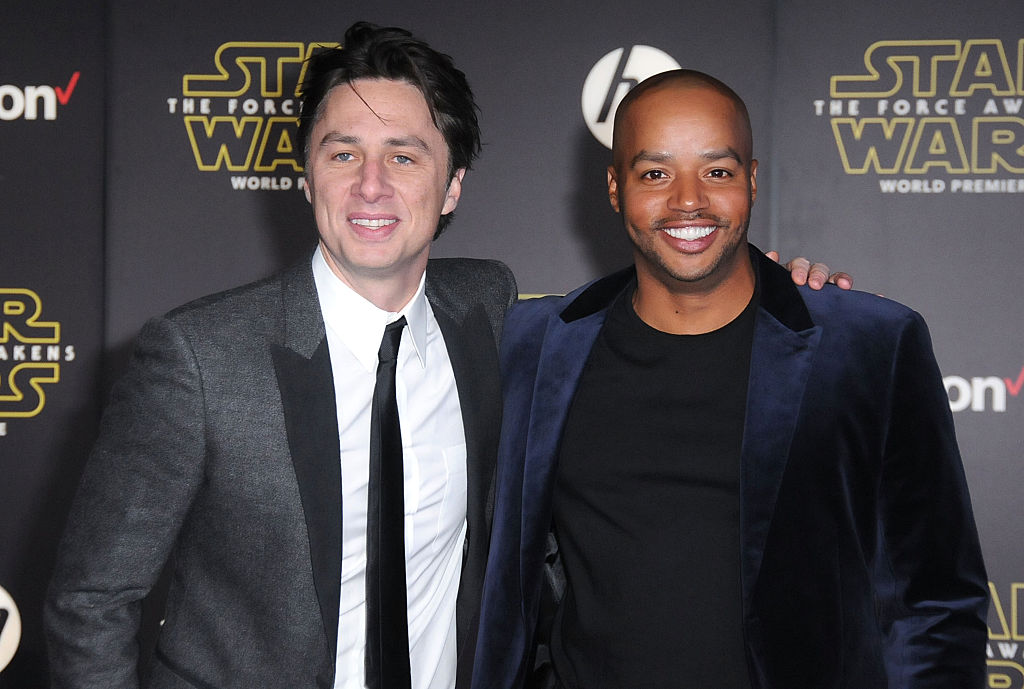 "It's not enough to just say, 'Oh, my best friend is a black man,'" Braff said. "It's not enough to say, 'Oh, I grew up with a diverse population.' There's ways that I can be way more proactive than I'm being. I can't just sit back and go, 'Oh no, I'm cool. I have a black best friend.' That's B.S. I'm really learning that now. I'm taking this opportunity to listen and to really learn adn see how I can improve my way of being as well."
Donald Faison describes experiencing racism
Faison became a celebrity thanks to Clueless, movies like Remember the Titans and nine seasons of Scrubs. Even with that body of work, Faison laments that people still refer to him as "the black guy."
"It's very, very scary to be judged by the color of your skin," Faison said. "It's happened to me quite a bit my whole life. Even how people describe me on Scrubs, I'm the black guy from Scrubs. I'm not even one of the actors from Scrubs, I'm the black guy from Scrubs."
How you can follow Zach Braff and Donald Faison's lead
Faison elaborated on Braff's point about listening. He has some very simple requests for allies during this fraught time. 
"I encourage everyone to, first of all, educate yourself," Faison said. "That's most important. Once you educate yourself, you'll be able to see that everyone pretty much is the same. We might do things differently but we all are the same. So I encourage everyone who is not a minority or not a person of color to really learn about people of color, by listening and doing your research."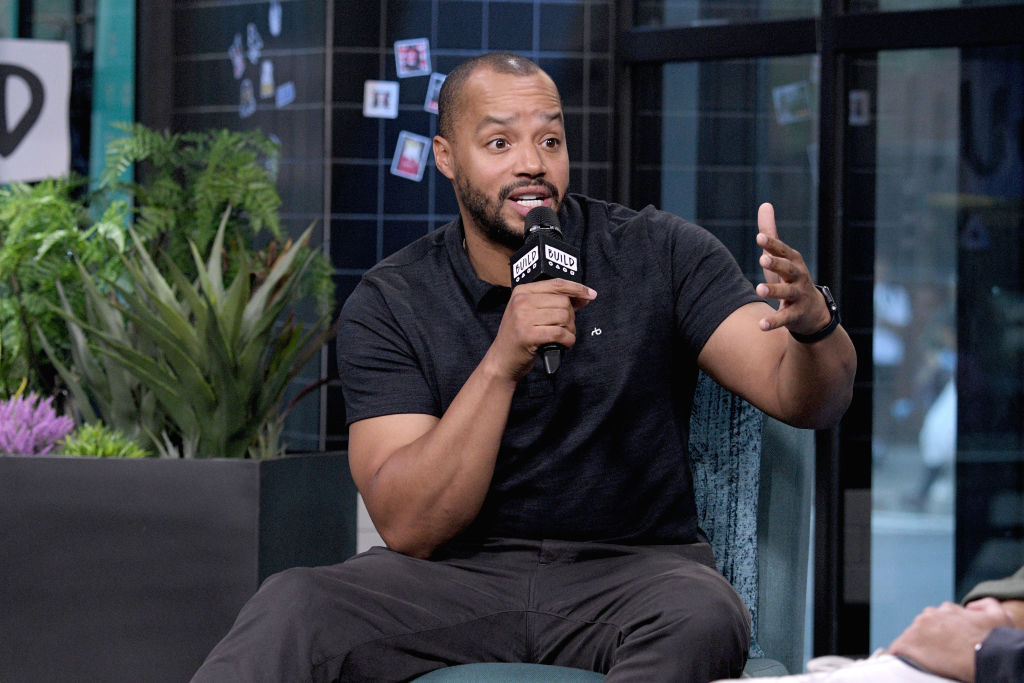 What he hopes people learn is that this is not new.
"Together we can abolish racism," Faison said. "It's everywhere. Also, once you recognize that, once you recognize racism is everywhere, it never left, it's always been here. It's not a surprise that this is going on right now. It's finally coming to a head is what's happening, but it's been here forever. Once you don't take that for granted and you recognize that there's racism out there, you'll start checking yourself."
The next steps
Faison said the conversation is bigger than current events. He hopes conversations continue and make progress.
It's all for nought if we don't continue the conversation. It's not just about police brutality, it's also about equal rights, it's about everyone being able to live in America the way everyone else does. Walking into a store and getting your bag checked doesn't even phase me anymore because I'm used to it. It is exhausting but we're at the point where the conversation is being talked about and more than usual, more than it used to be. I am very appreciative for everyone who's willing to learn and listen. I'm glad that we are all taking steps in the right direction. We still have a long way to go but we're taking steps in the right direction. 

Donald Faison, The Kelly Clarkson Show, 6/15/2020