'Scrubs': How Zach Braff and Donald Faison's Friendship Changed the Show
Zach Braff and Donald Faison have an epic friendship that began on the set of 'Scrubs'. Learn why the show changed because of this.
Zach Braff and Donald Faison, stars of the hit medical comedy Scrubs, have been friends for two decades. Their relationship began with the series but remains intact years after it went off the air. Discover how their dynamic friendship helped steer the course of the popular show.
Zach Braff and Donald Faison starred in 'Scrubs'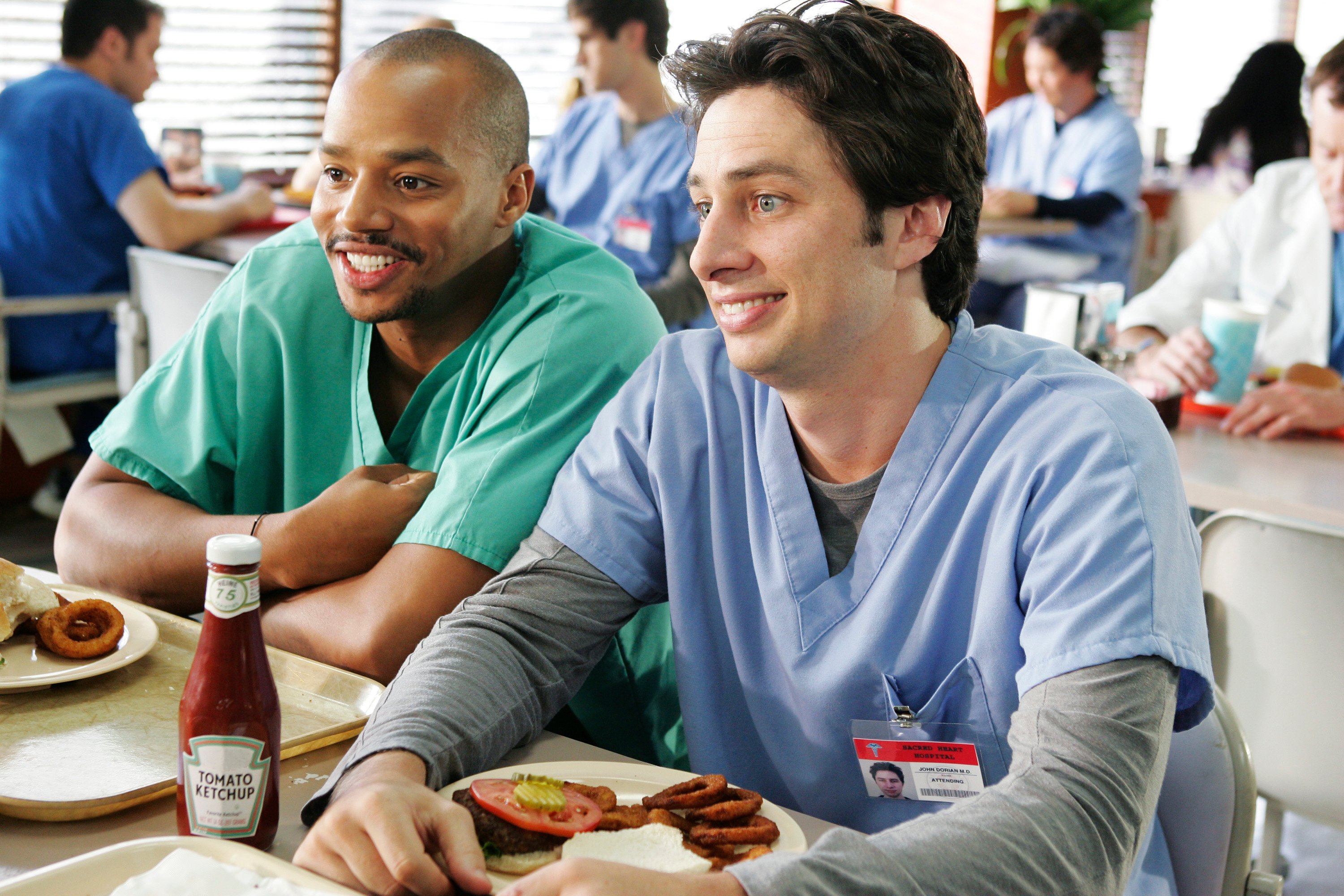 Braff portrayed John "JD" Dorian in Scrubs. JD begins the show as an intern at Sacred Heart Hospital. At first, his only friend is fellow intern Christopher Turk, played by Faison. Turk and JD have been roommates since college. They soon befriend nurse Carla Espinosa and Dr. Elliot Reid, among others.
Scrubs aired from 2001 to 2010, initially on NBC before switching to ABC. By the time it came to an end, Turk and JD were both married (to Carla and Elliot, respectively) with children and had become respected doctors and professors at a local medical school, a far cry from their intern days.
Years later, they are still close friends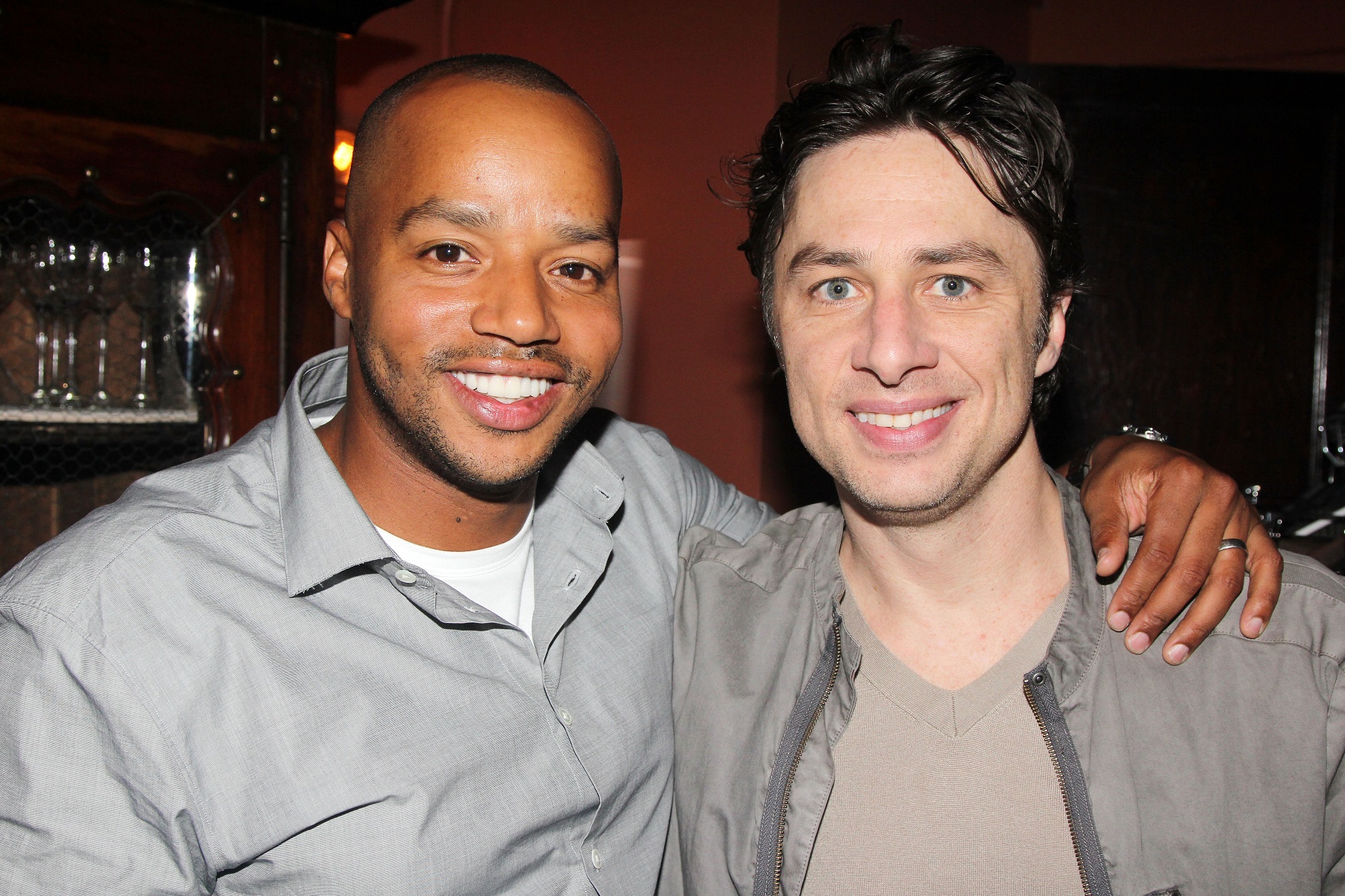 When Scrubs ended, Braff and Faison went in their own directions. The former appeared in indie films like The High Cost of Living and his self-directed and self-written dramedy Wish I Was Here. The latter stuck with TV, starring in the sitcom The Exes and the mystery series Emergence.
But Faison and Braff never lost touch. Following years of posting Scrubs reunion selfies together, they teamed up for a rewatch podcast titled Fake Doctors, Real Friends. The podcast launched in March 2020 — a decade after Scrubs ended and just in time for the coronavirus (COVID-19) pandemic to bring about a lack of new programming.
Their genuine friendship influenced their 'Scrubs' characters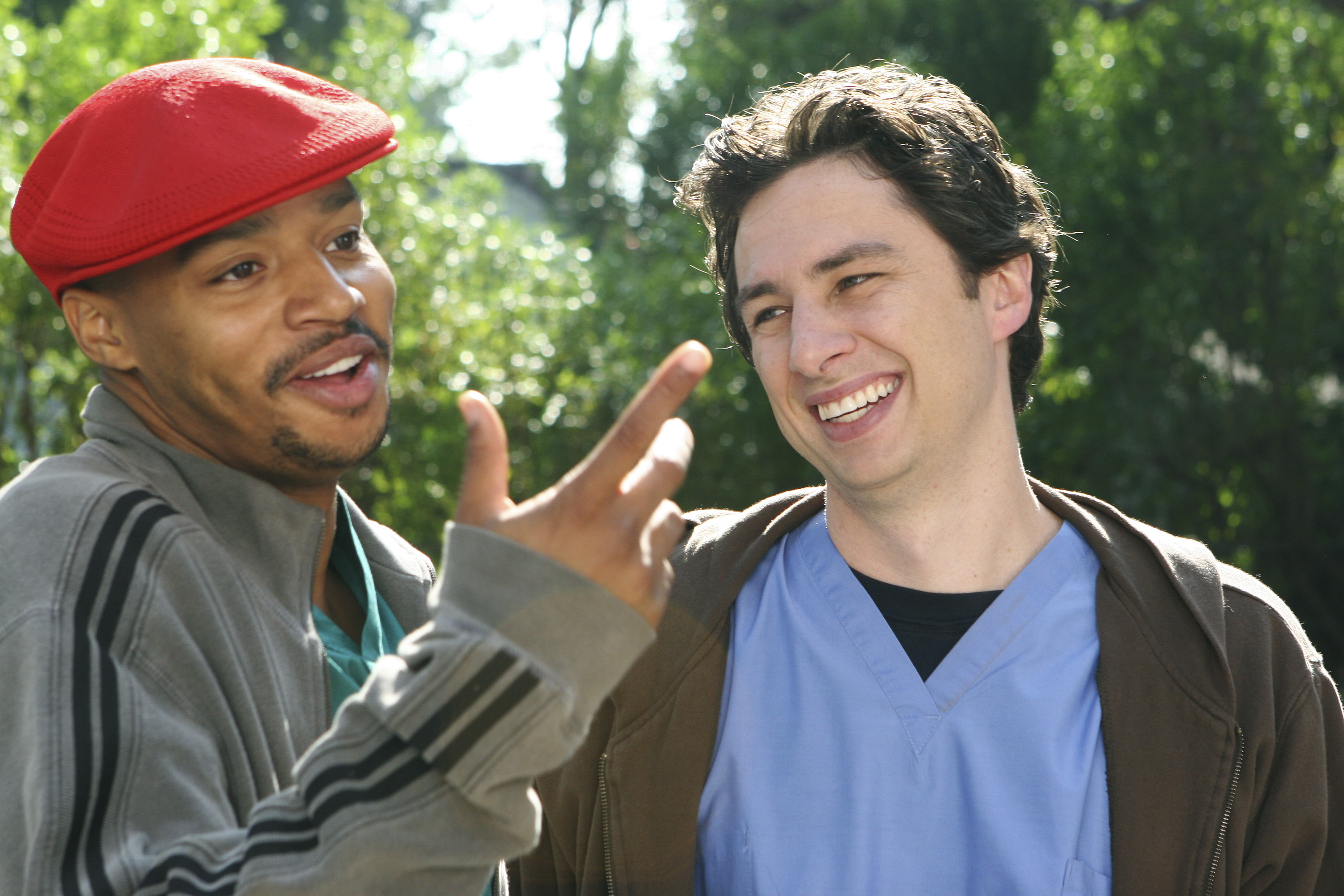 As many quarantined, the podcast thrived. The timing is important, but what many believe to be the real draw is the same as it was for Scrubs: The genuine, unabashed friendship Braff and Faison share. And, according to the former, that wasn't necessarily what the comedy was going for when it premiered.
"The pilot wasn't setting out to be a treatise on masculinity," Braff told U.K. publication Mr Porter in November 2020. "But the show became that because Don [Faison] and I are like that – we are, I guess, what was traditionally considered more feminine in a lot of ways. The show began to question all that."
Braff says the fan reaction changed his perspective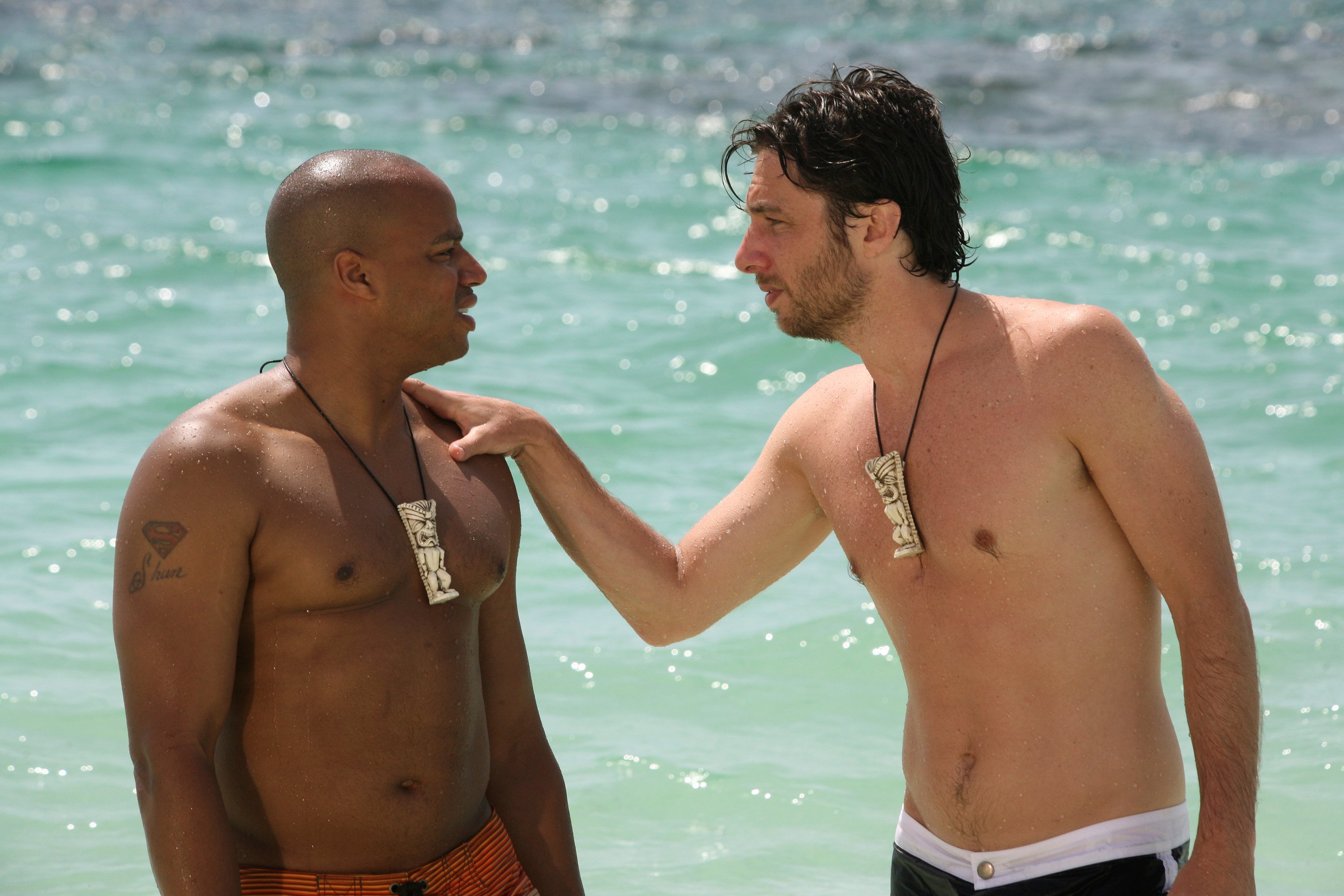 Braff says the portrayal of his on-screen relationship with Faison effected him off screen as well. "I didn't know how to be in the world where, if you were into theatre and you weren't into sports and you were a little bit nerdy and you were a little bit feminine and you love hugging people… you were 'gay', and that was considered negative."
The actor is happy that Scrubs was able to take the question of sexuality out of male friendships. "I think what we tried to do is create this environment, create this friendship that was like, hey, you can be all these things and you can also be straight," he said. "You can also not be straight, but who gives a f*ck?"