Sean Connery Wasn't Ashamed of Wearing a Hairpiece in Every James Bond Movie He Filmed
Sean Connery was best known for his famous role as James Bond, but some of the celebrity's fans may be wondering where it all began.
According to Biography, in 1930 Connery was born in Scotland under the name Thomas. Connery had a modest upbringing. His mother worked as a laundress and his father was a truck driver. As a child Connery was extremely interested in comic books and films. Due to his family's financial situation, Connery stopped attending school at the age of 13 to begin working.
Connery joined the Navy but was forced to leave due to health issues. Connery was known for his tall stature and good looks. On a whim, his friends nominated him for a contest called Mr. Universe that would end up changing the trajectory of Connery's life and career.
Take a look back at some of the star's most iconic roles and why Connery was never ashamed of his need to wear hairpieces.
Sean Connery's acting career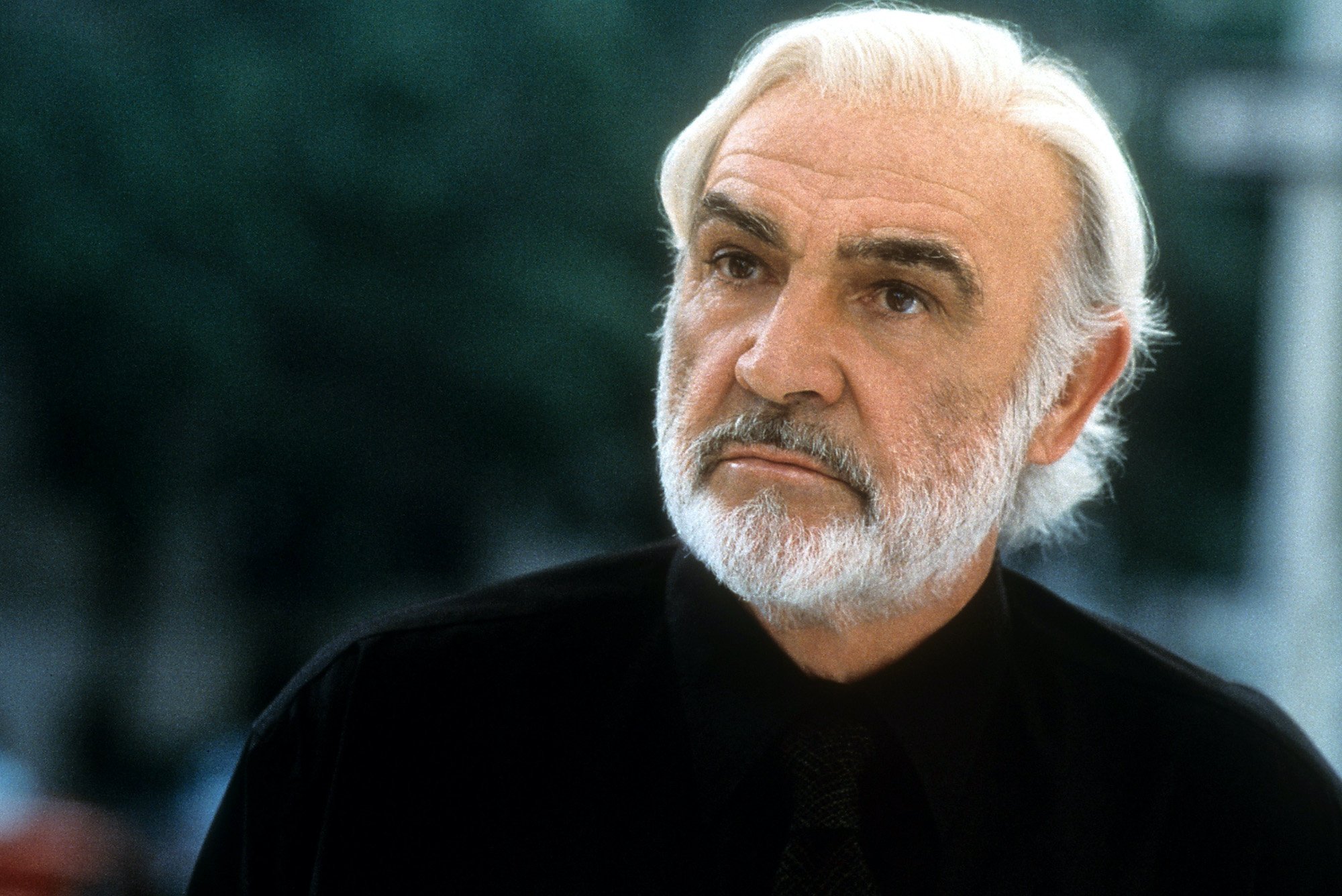 When Connery showed up to participate in the Mr. Universe contest in London in 1953 he caught the eye of a local casting director. That is how Connery ended up in the chorus of the musical South Pacific. From here, Connery decided acting and entertainment was his calling and passion.
It was around this time that Connery decided to start going by his middle name, Sean. Connery's favorite movie was the inspiration behind his decision.
In the late 1950s Connery began appearing on television series like Dixon of Dock Green and Sailor of Fortune. Soon the actor began to dip his toes into the movie industry. Hell Drivers and Action of the Tiger were two of Connery's first films.
IMDb has captured and shared the actor's extensive and impressive career. Slowly but surely Connery continued to land roles but no character would be iconic as his performance of James Bond.
Sean Connery as James Bond
RELATED: James Bond Easter Eggs in 'Indiana Jones and the Last Crusade' Go Way Beyond Sean Connery's Role
Connery had quite the reputation as a "ladies' man" which made him the perfect fit for James Bond. Dr. No was the first film Connery took on as James Bond. James Bond's character was based on the novels written by Ian Fleming.
Connery was cast as the secret agent who was known for his intelligent, sly, cunning, and, of course, sexy nature. The actor seemed thrilled to have the part, especially considering he had genetics working against him.
Connery started to bald in his early 20s, and though he seemed like a perfect fit for the role, there was some hesitation and reluctance to cast an actor who was balding to play a character who was known for being so suave and smooth. Luckily, Connery didn't let anything get in his way.
Sean Connery happily wore a hairpiece in every James Bond movie
Groovy History is one of the many platforms to share the details behind Connery's commitment to his character and craft. Some people may have been ashamed to use a toupee or hairpiece, but Connery definitely wasn't one of them. From 1962 to 1983 Connery appeared in seven James Bond movies, and he proudly wore a hairpiece for every one.
Connery isn't the only actor known for both his talents and baldness. William Shatner, Star Trek's star, is well-known for using hairpieces on set. More recently, Charlie Sheen is another actor who has shown off this beneficial move. Ted Danson even went as far as to take his toupee off during an episode of Cheers.
Balding, like most things in life, is often out of people's control. James Bond and Connery's fans are probably glad the actor never let the issue get in the way of his dreams and career.