When Did Sean Hannity Graduate High School and Did He Go to College?
Sean Hannity is best known as a conservative political commentator and celebrity. He is also a TV and radio personality and an author. He is best known for his appearance on the debate show Hannity & Colmes, where he debated topics from the conservative point of view against his more liberal cohost, Alan Colmes. Sean Hannity has lived an exciting life leading up to his successful career as a primetime host on the Fox News Network. It makes one wonder if someone with so much success even graduated from college?
Sean Hannity did not take the traditional educational path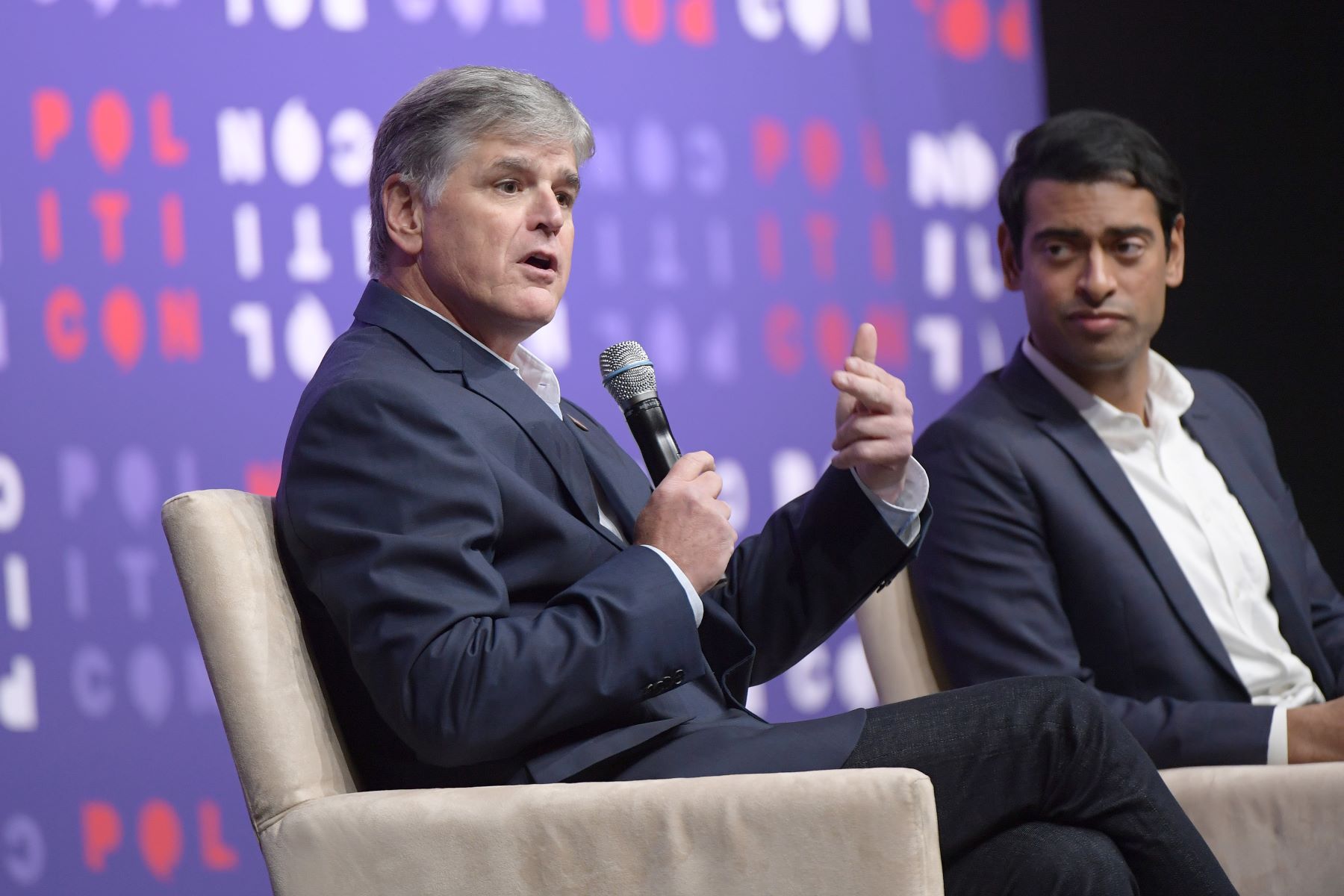 According to Biography, Sean Hannity was born in 1961 as the only son and youngest child of Irish immigrants in New York City. Both of his parents worked in the justice system. His mother was a corrections officer and a court stenographer, and his father was an officer in the family court system. Hannity spent his childhood attending Catholic schools, where he graduated from high school. He went on to attend college at Adelphi University, New York University, and the University of California-Santa Barbara. Interestingly enough, he did not earn a college degree at any of the schools he attended. Instead, he chose to focus on his childhood fascination with building a career in radio.
Hannity was fired from his first radio job
According to Britannica, Sean Hannity got his first radio position in 1989 at the University of California-Santa Barbara. He worked as a volunteer host on KCSB FM in Santa Barbara. Hannity didn't waste time working toward building his conservative audience and credentials while at KCSB. This led to some somewhat controversial events, including one particular episode when he made some anti-LGBT comments. He was taken off the air promptly after these events.
This speed bump in his career did not stop Hannity. He used assistance from a local chapter of the ACLU to get permission to return to his radio show. He then used the publicity surrounding the events at KCSB to get a position at WVNN in Athens, Alabama. This was Hannity's first paid radio position. It only took a few years for Hannity to reach the top of the local market with his afternoon program. He started building his name in the conservative world, including developing a relationship with well-known conservative Congressman Newt Gingrich. He also met his wife, Jill Rhodes, while working in Alabama.
Hannity moved on to Atlanta, Georgia, from 1992 to 1996, where he worked for WGST. Soon after his stint in Atlanta, Hannity got his first radio program in New York City at WABC in 1997. He started airing during a late-night slot, but then he got moved to the much more desirable afternoon "drive time" slot. It was during this time that Hannity's career started to build up major steam.
Fox News Channel changes everything for Sean Hannity
In 1996, Sean Hannity was hired by a brand-new conservative cable channel created by Robert Murdoch and Robert Ailes, the Fox News Channel. Hannity was to be one of the original primetime hosts alongside Alan Colmes, his more liberal counterpart. Hannity & Colmes lasted 13 years and ended when Colmes left the program in 2009. Hannity & Colmes was a massive success as it spent 60 months as the top program for its time slot, and it averaged 3.3 million viewers right before Colmes made his exit.
Hannity then went on to host his own self-named program, Hannity, at 9 pm till 2013, when it got moved to the 10 pm slot. The time change occurred when Fox News wanted Megyn Kelly in a more prominent position to attract a younger demographic. Hannity moved back to 9 pm in 2017 after Kelly left Fox News. Hannity also maintains his own radio syndicated program, The Sean Hannity Show, which attracts upwards of 13.5 million listeners for every episode.
Fox News has been good for Hannity as they pay him a whopping $36 million a year salary. Add that to his published books and real estate investments, and he is estimated to have a net worth of $200 million. Hannity was the son of Irish immigrants in New York City who dreamed of being on the radio. He never finished college, but one could say Hannity is doing alright for himself.
RELATED: Why Do So Many People Watch Sean Hannity on Fox News?