Sean Kanan Tweets 'The Bold and the Beautiful' Is 'About to Get Very Intense'
Since making its TV debut in 1987, The Bold and the Beautiful has kept fans glued to their screens to catch the latest scandals, affairs, and tragedies. The series' bad boy and perhaps the most controversial character, Deacon Sharpe, has had his fair share of misfortunes. Now, he has a plan up his sleeve to turn the tides to his side. 
Sean Kanan, who plays Deacon on The Bold and the Beautiful, made his return to the show. As you might have guessed, things are getting pretty intense. The Ohio-born actor took to his Twitter account recently, hinting to fans that they can expect more drama soon.
What Sean Kanan's tweet means for 'The Bold and the Beautiful'
Born Sean Perelman on November 2, 1966, Sean Kanan made his debut on The Bold and the Beautiful in 2000 as Deacon Sharpe. The Cleveland native has been on and off the show four times over the last two decades. In the series, Deacon is the son of Daryl Sharpe, who was a violent father, and the father of Eric Sharpe and Hope Logan. 
Following his recent return to The Bold and the Beautiful in 2021, Kanan picks up where he left off. After being in prison due to the death of his girlfriend Quinn, Deacon (a recovering alcoholic) meets with Sheila Carter (Kimberlin Brown) in a bar. After discovering that they endured similar experiences of losing custody of their children, the two plan to gain custody of their children at the expense of the Forrester family.
Deacon took to his Twitter account, telling fans, "It's about to get very intense." He was referring to a picture captioned: "Today on #BoldandBeautiful, Deacon delivers mind-blowing news about Sheila to Brooke and Hope." In his revelation, he explains how Sheila suffered following the death of John "Finn" Finnegan and that she deserved to be part of Hayes Finnegan's life. 
What's happened with Deacon Sharpe in recent episodes of 'The Bold and the Beautiful'?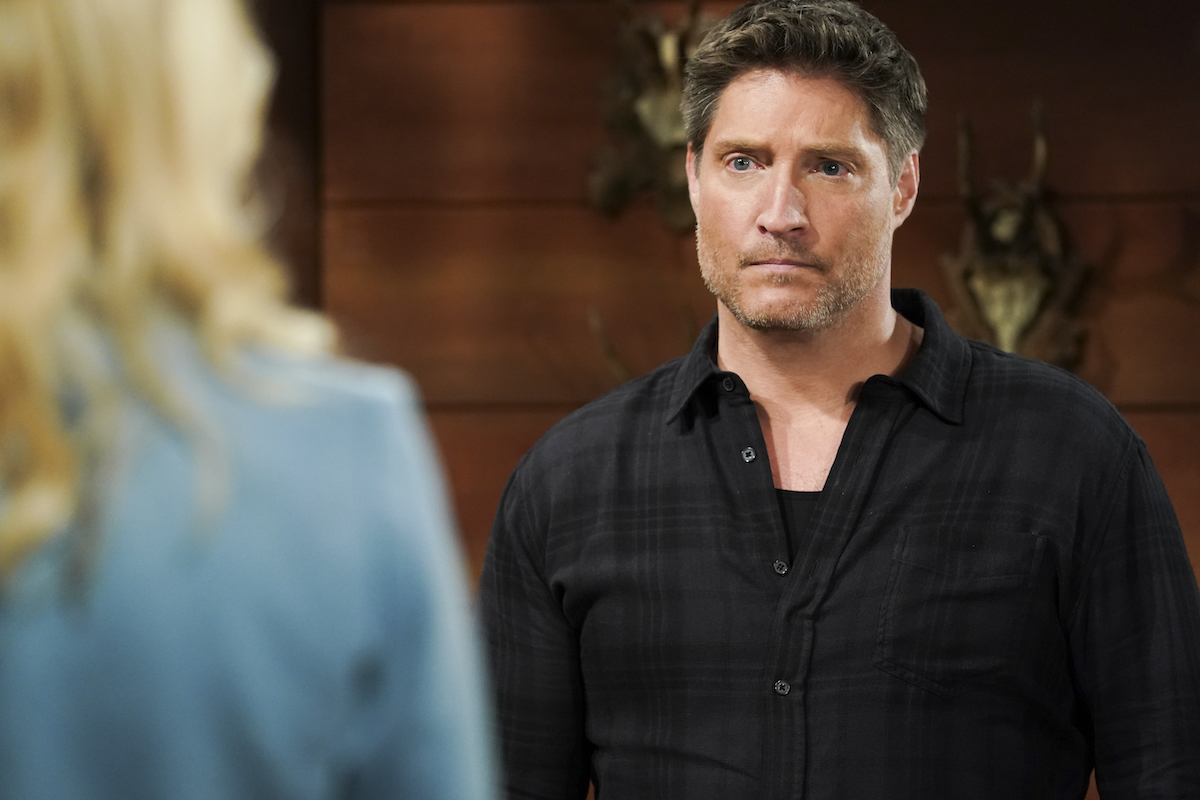 Deacon returned to The Bold and the Beautiful to reunite with Hope. But he wants to spend his life with Brooke, who is married to Ridge Forrester (Thorsten Kaye). Despite Deacon's advances, Brooke remains adamant that she loves Ridge and decides to fight for their love. His hopes of getting Brooke back renew after Ridge moves out. 
Brooke and Taylor (Krista Allen) make moves on Ridge. For one, it's a tussle of trying to rope him in. To the other, it's a matter of giving him space to choose who he wants. Brooke's estranged husband is reluctant to restore his relationship with her, which offers a chance for Deacon to pounce. Despite Sheila nudging him to push on, it looks like he's giving up. 
The dangerous duo had a plan to destroy the lives of their arch-rivals: the Forresters, Spencers, and Logans. For these families, the trouble plotted by the two is already impacting their lives. We can't forget that it was Deacon who shared a drink with Brooke before they drunkenly locked lips, causing her separation from her hubby. 
Intense plotlines on 'The Bold and the Beautiful' and what fans can expect for upcoming episodes
The recent occurrences on The Bold and the Beautiful have been a game of whose plan is ahead of the other. After inviting Sheila to visit Hayes, Taylor demonstrated her "willingness" to let Sheila be part of Finn's life. Deacon revealed to Brooke and Hope that Sheila endured a lot due to John "Finn" Finnegan's demise. She should be in the picture for Hayes, according to him.
Things get heated after Steffy remembers Sheila's double shooting in an alley. The accusations turn her life upside-down. Stephanie will reveal how Sheila destroyed her family with Finn. She'll also recall how Sheila switched the Champagne label and drove Brooke to drink on New Year's Eve. 
According to Celeb Dirty Laundry, Brooke will pay Ridge an unexpected late-night visit when she finally advances her relationship with him. She'll make a plea for his return. But he's expected to agree with an ultimatum, which will involve the banishment of Deacon from her life and house. However, Brooke is likely to apologize to Deacon and Hope for betraying them by reuniting with Ridge. 
RELATED: 'The Bold and the Beautiful' Spoilers: Ridges Ultimatum, It's Either Him or Deacon