Season 3 'Grey's Anatomy' Guest Stars You Forgot About
There are so many guest stars on Grey's Anatomy, it's hard to keep up sometimes. While we're often focused on what Amelia and Owen are up to or whether Meredith and DeLuca can make it work, it's fun to watch a show that brings in familiar faces week after week. Especially the beginning of the series, Grey's Anatomy was responsible for giving screen time to many up-and-coming actors you may recognize today. Here are the notable guest stars from Season 3.

Abigail Breslin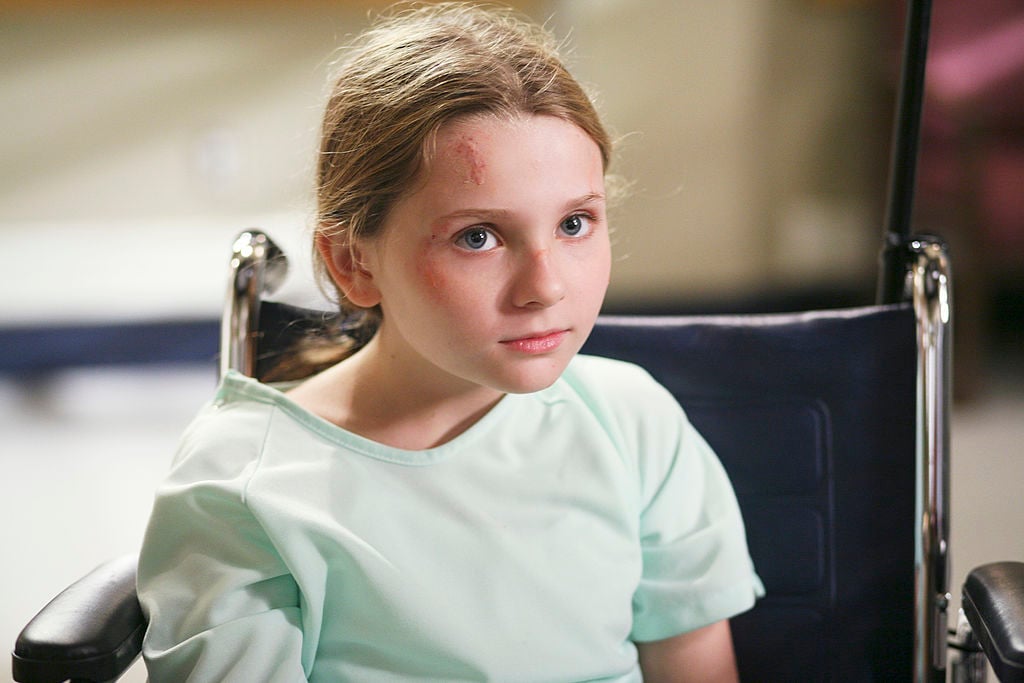 In 2006, when she appeared on Season 3 Episode 3 "Sometimes a Fantasy," Abigail Breslin was just about to go from an unknown young actor to a certified child star. She portrayed Megan, a foster kid who Alex assumes is being hurt by parents. As it turns out, she actually as "a superpower": She has CIPA or chronic insensitivity to pain and anhydrosis. While Grey's Anatomy has had a lot of notable young patients, Megan is still one of its most notable.

Breslin proved herself in the episode, but this was no surprise to indie film audiences: She had just delivered her breakout movie role in Little Miss Sunshine. The actress has gone on to star in movies such as Zombieland and August: Osage County. Now that she's in her 20s, Breslin has taken on more adult roles, including her return to TV on the horror comedy series Scream Queens.

Justina Machado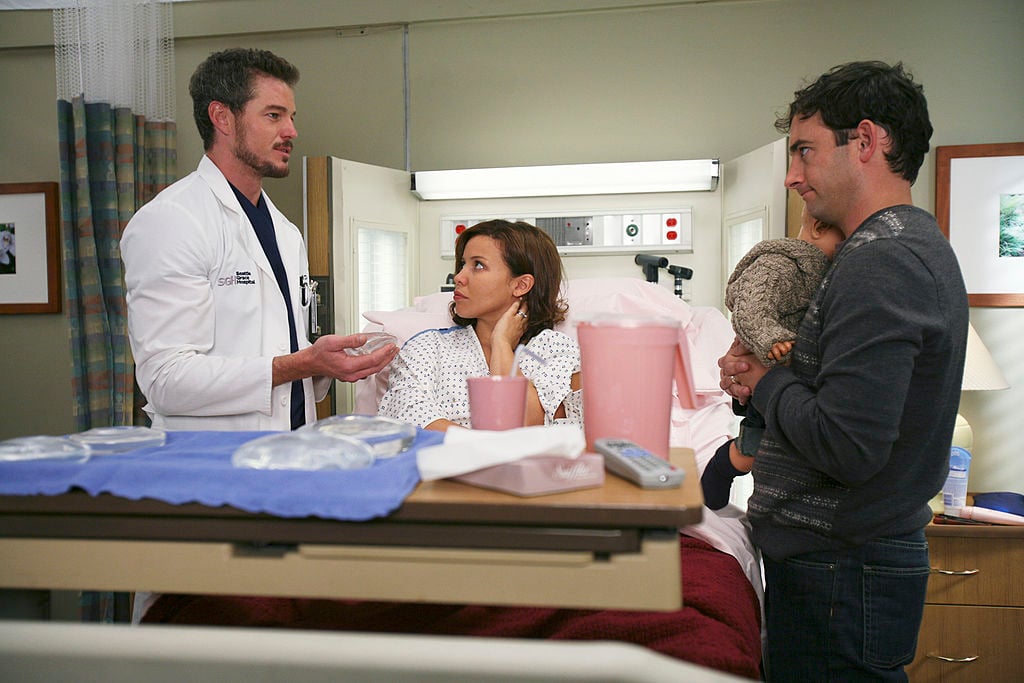 In Season 3 Episode 5 "Oh, the Guilt," Bailey treats a patient, Anna Nyles, who has breast cancer. She's there for a mastectomy but ends up talking to Bailey about the struggles of being a new mom, and how she sometimes resents her baby.

Anna is played by Justina Machado, star of the recently canceled Netflix sitcom One Day At A Time. When this episode aired, Machado was best known for her main role on Six Feet Under. Since then, she has recurred on series such as ER, Jane the Virgin, and the Grey's Anatomy spinoff Private Practice (in a different role)  

The Sklar Brothers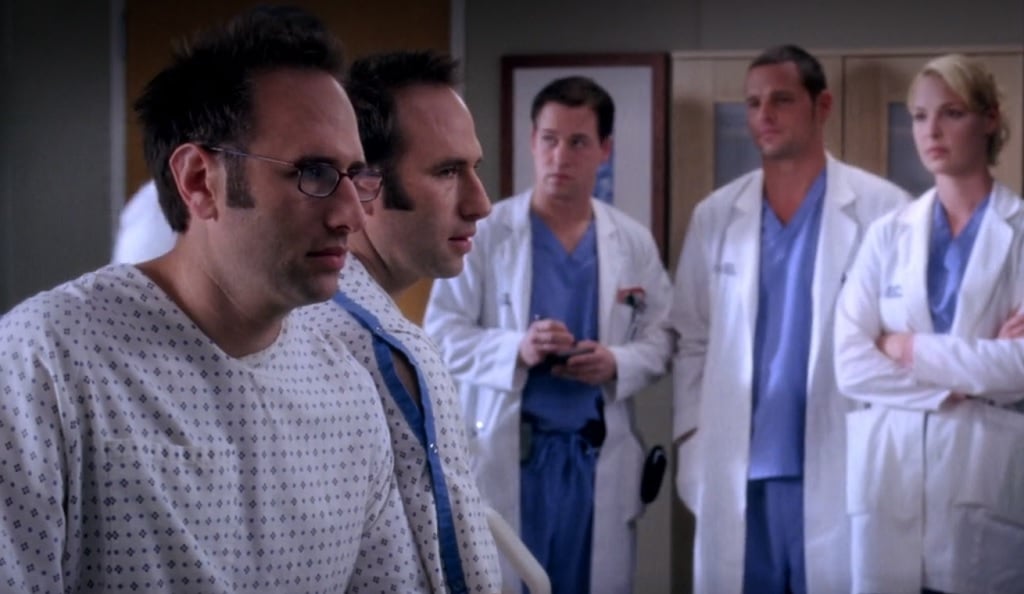 Comedy fans likely know of the Sklar Brothers, Randy and Jason. The identical twins have numerous stand-up specials, host multiple podcasts, and have been appearing on comedic shows for many years now.

In Season 3 Episode 10 "Don't Stand So Close to Me," the Sklar Brothers play conjoined twins Pete and Jake Weitzman, who are there to be separated. They can't stand each other and fight about Jack's girlfriend, who they are both in love with, but in the end, they want to be near each other still.
Mae Whitman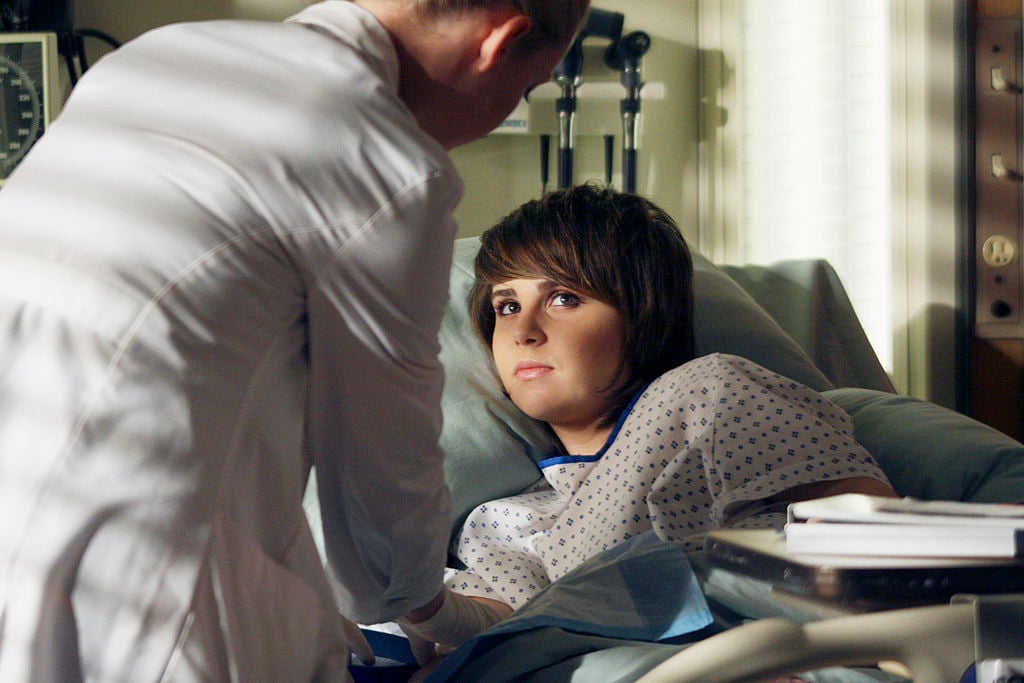 In Season 3 Episodes 11 and 12, "Six Days," Whitman plays Heather, a teenager with scoliosis who comes in to have kidney stones removed, but stays when Derek offers to do a life-changing surgery to correct her spine. She is almost unable to have the surgery, but Izzie uses some of the money she got from Denny's death to pay for it.

Prior to this role, Whitman had been acting for many years, getting her start in movies like Independence Day. Whitman has many, many credits, including a recurring role on the hit comedy series Arrested Development and as part of the main cast on the drama Parenthood. She's also an accomplished voice actress. Whitman currently stars on the NBC dramedy Good Girls.

Elizabeth Moss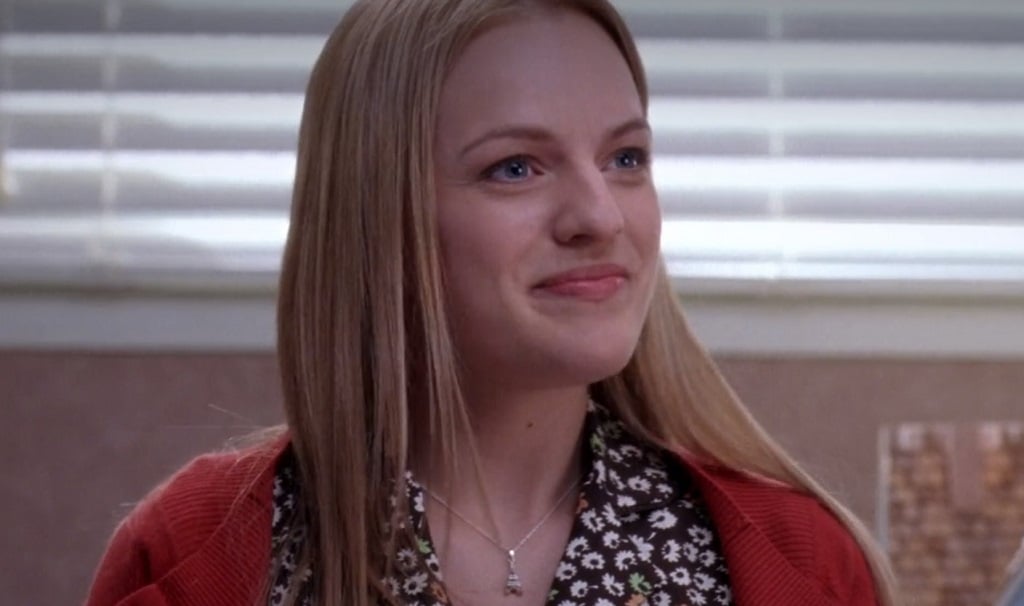 Moss has built an impressive career over the past decade or so. Her first role of note was as Peggy on Mad Men, in which her character had an exciting evolution over the course of the show. Now, Moss stars in (and produces) The Handmaid's Tale, Hulu's Emmy-winning drama based on the Margaret Atwood book of the same name. She also had a role in the recent horror movie phenomenon Us.

But before all of that, she was a guest actress on Grey's Anatomy. Moss plays Nina in Season 3 Episode 19 "My Favorite Mistake." Nina is the over-protective adult daughter of a woman with a rare disease in which muscle and tissue are gradually calcified by bone over time. The role was just a taste of Moss' impressive range, which we've seen a lot of in recent years.