This 1 Season of 'American Horror Story' Was Recently Added to Netflix's Streaming Library
If you're looking to get in the Halloween spirit or just looking to catch up on old seasons before American Horror Stories, there are a few different streaming platforms containing FX's award-winning show.
Here's what we know about the most recently added seasons to Netflix's streaming library.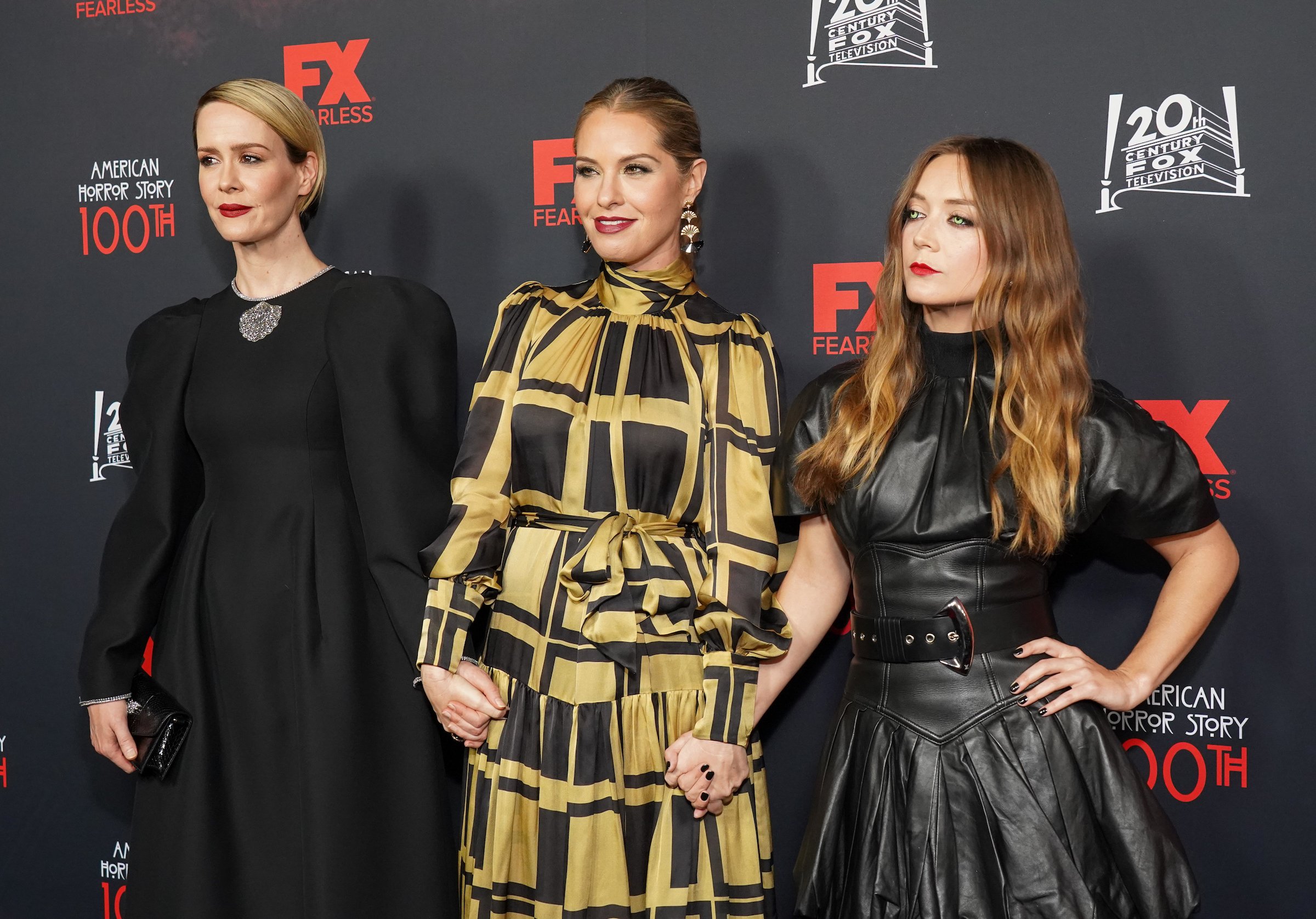 Most seasons of 'American Horror Story' are available for streaming on Netflix
There's a hotel with blood-thirsty vampires, a house with a handful of ghosts, and a haunted summer camp. Since its premiere on FX, this horror series contained a few surprising themes.
As of January 2021, fans can watch almost every episode on the streaming platform, Netflix, including episodes of the first season, Murder House, and the 2019 release, AHS: 1984.
Previously, the most recently-released season, AHS: 1984, was exclusively available for streaming on the rival platform, Hulu. This was mostly thanks to a partnership between FX and Hulu. However, AHS: 1984 has since premiered on Netflix, joining seasons Murder House, Asylum, and Hotel.
Since its premiere, AHS: 1984 earned a 75% overall audience score, introducing fans to totally tubular characters and their gnarly summer together. This show, which first aired in 2019, included cast members like Cody Fern and Billie Lourd.
RELATED: Why AHS Fans Think Season 10 of 'American Horror Story' Has Something to Do With the Ocean
Most FX originals are available for streaming on Hulu, thanks to a recent partnership
There's more than one way to watch American Horror Story. Recently, most seasons of this award-winning horror series became available on Hulu. Thanks to the television network's partnership and "FX on Hulu," other shows like A Wilderness of Error and AKA Jane Roe are available for binge-watching.
Although most seasons are available on both subscription services, there's no word regarding if, or when, American Horror Story will leave Netflix. They have been removed and re-added in the past, as Popbuzz stated their removal schedule included the first five seasons leaving in 2017.
New episodes of this horror series premiere on FX
Although this series has most seasons available for streaming on Hulu, new seasons are still expected to premiere on the television network, FX. Season 10 was expected to debut during fall 2020.
Due to the coronavirus (COVID-19) pandemic, however, production was paused. Fans did learn that some actors missing form AHS: 1984 would reappear for the upcoming episodes. That includes Evan Peters, Sarah Paulson, and Kathy Bates.
Aside from the upcoming season, there will be a spinoff featuring a number of fan-favorite cast members, American Horror Stories. Unlike other releases, this series will feature "contained" episodes, meaning that the story unfolds over the hour-long episode instead of over the course of the season.
RELATED: For the First Time Ever, 'AHS' Spinoff Series, 'American Horror Stories,' Will Feature Hour-Long 'Contained' Episodes
According to Collider, these "contained" episodes will be an "FX on Hulu exclusive." That, presumably, means that these episodes will never make their debut on the rival streaming platform. More information will, presumably, be announced in the coming months.