How Many Seasons of 'You' Will There Be? Creator Sera Gamble Weighs In
'You' returned to Netflix with its third season in October, picking up on Joe Goldberg's life as a husband and father. He has committed himself to Love Quinn, but as they say, old habits die hard. Overall, how many more seasons can fans expect before his story ends?
After watching the third season of You, the Netflix series following the charming, manipulative, and obsessive Joe Goldberg and the women he crushes on, fans are full of questions — the main one being just how much longer he intends to keep this up. How many seasons of You are left before Joe's story concludes? While Joe thinks Marienne Bellamy is his ideal soulmate, You creator and showrunner Sera Gamble says not to count on it.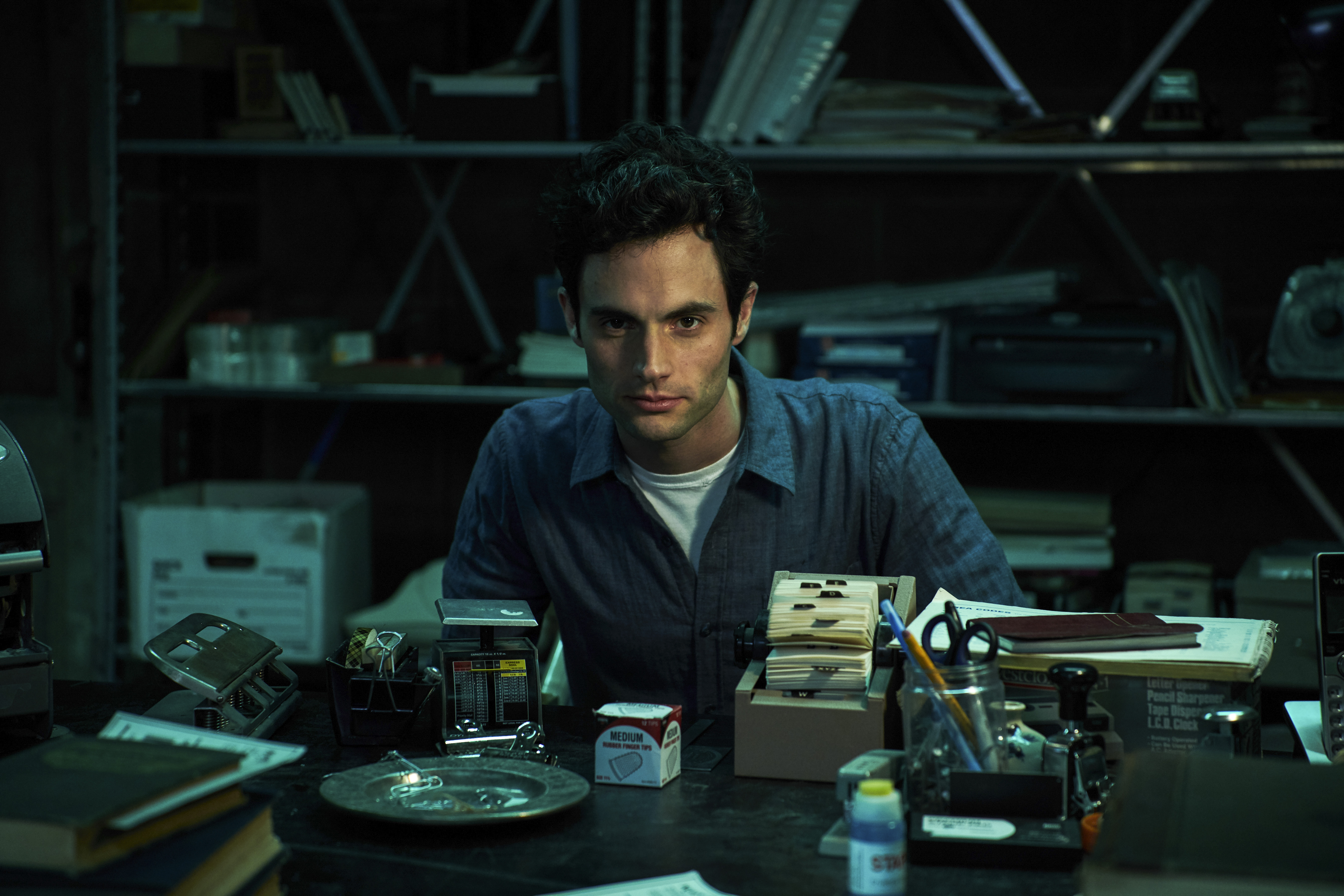 What happened in 'You' Season 3?
Released on Friday, Oct. 15, the third season of You focused on Joe (Penn Badgley) as he settled into marriage and parenthood with Love Quinn (Victoria Pedretti). Looking to raise their son in a better environment, the two moved to a suburb in Northern California named Madre Linda. But Love's jealous streak threatened everything.
Once Joe fell for Marienne, his boss at the local library, he planned on leaving Love for her. But Love wouldn't let him go. She was going to murder Joe for his betrayal after slipping a paralytic on him, but Joe beat her at her own game and killed her first. Now, after faking his death, he's in Paris, hoping to find Marienne to be with her.
How many seasons of 'You' will there be?
After the season was released on Netflix, TVGuide caught up with Gamble to discuss the show. She spoke about everything from Joe's new love interest to what could happen in the next season. Gamble was also asked how long she intends for the show to last, sharing that there's no set amount of seasons in her mind just yet.
"Realistically, [Joe] could [keep murdering] until long after all of us are dead," she explained. "Part of the discovery of the show is that, 'Good lord, Joe Goldberg can really get away with sh**.' If you're asking me how long the show should go, I am too superstitious to say. I will just say that we have ideas that I am very excited about for another season. But I don't want to say anything to anger the TV Gods." 
It's likely the next season will be all about Joe and Marienne, however
In the You Season 3 finale, Love spooked off Marienne by coming clean about Joe. Knowing how Marienne is, it's hard for us to imagine she would ever want anything to do with him again. However, Gamble warned that Joe could manipulate the situation in his favor.
"I believe he stands a real chance of making that situation look different, like convince her in some way that it's not what it was," she told TV Guide. "But definitely the dynamic [at the end of] this season is 'Oh, she's getting away from him.' This is a smart woman who has been told the truth and she is not wasting time. She's not in the business anymore of forgiving bad men."
Netflix has not yet said when the series will return, but considering the latest season just premiered, it'll probably be a while. In the meantime, feel free to revisit the latest episodes now on Netflix.