Sebastian Stan Once Claimed Anthony Mackie Lied About Sitting on His Couch
Ever since 2019, Marvel actors Sebastian Stan and Anthony Mackie have argued over whether Mackie has actually sat on Stan's couch. Mackie claims to love Stan's couch while Stan alleges that Mackie has never been to his home. The two actors star in 'The Falcon and the Winter Soldier.'
In the Marvel Cinematic Universe, Anthony Mackie plays Sam Wilson/Falcon and Sebastian Stan plays Bucky Barnes/Winter Soldier. Mackie and Stan are close friends, and the two will star together in the upcoming Disney+ series The Falcon and the Winter Solider.
Since 2019, Stan's couch has been the subject of debate between Stan and Mackie. While Mackie claims to love Stan's couch, Stan once alleged that Mackie has never even been in his home.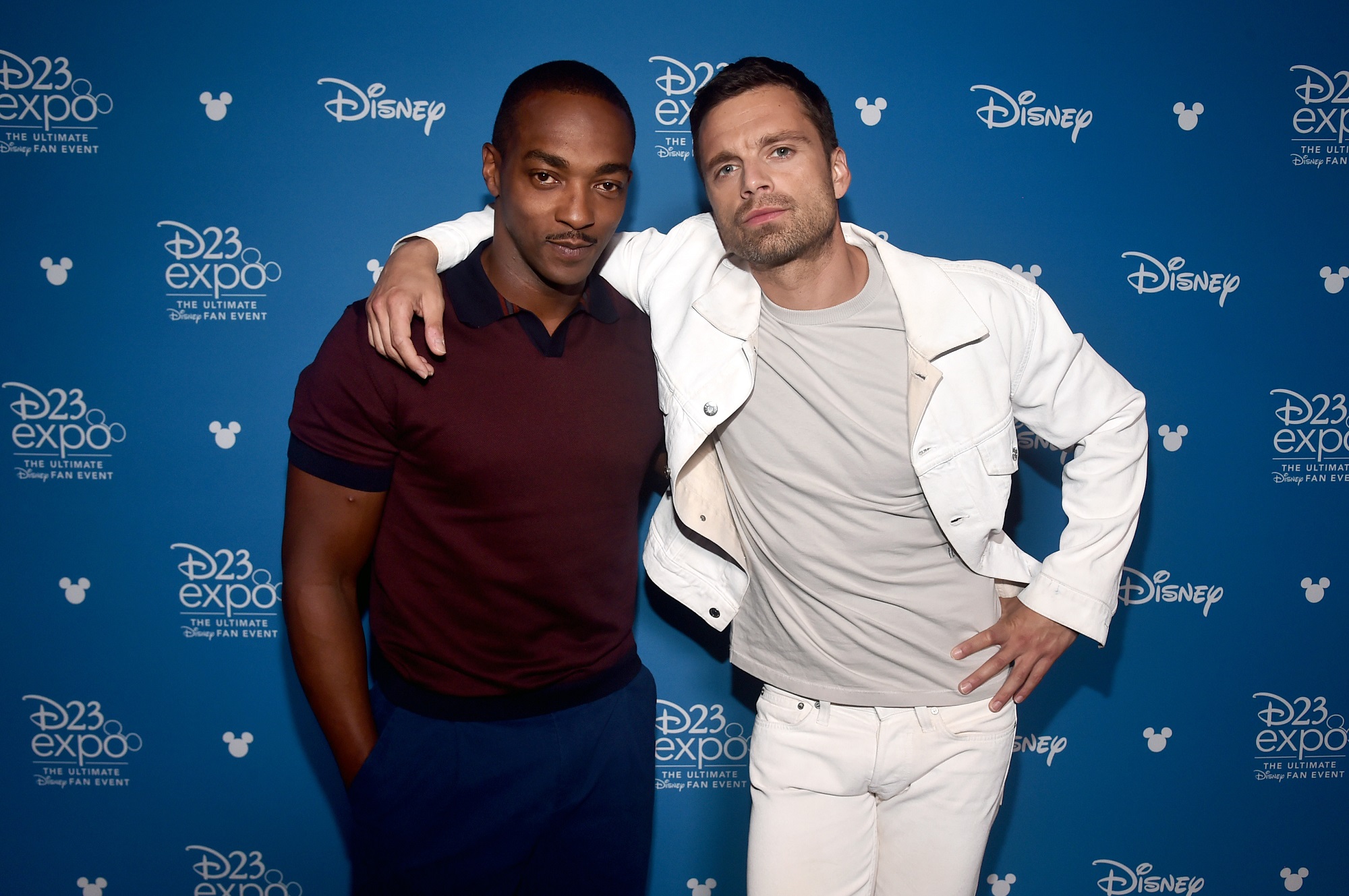 Anthony Mackie mentioned Sebastian Stan's couch in 2019
The couch debate began in 2019 when Mackie took part in the "Web's Most Searched Questions" YouTube segment by WIRED. In the WIRED Autocomplete Interview, Mackie answered questions based on popular web searches.
One of the questions asked if Mackie and Stan were actually friends.
"Yes we are. We're actually, I would say friends," Mackie said. "I sleep on his couch, he has a very nice couch. A very nice couch."
Mackie went on to describe Stan's couch in great detail.
"Like that couch in Restoration Hardware you want with all the pillows that has the deep sides," said the actor. "It's like a daybed but a couch."
He continued, "It's like a $5,000 couch… and then he has the cashmere blankets that are too small but they're so warm you curl up to fit under them. He has those. It's a good couch, it's a good couch."
Sebastian Stan denied Anthony Mackie's story
A few months after Mackie's interview with WIRED, Mackie and Stan sat down to read thirst tweets for a YouTube segment with Buzzfeed Celeb. One of the featured tweets brought up Mackie's love for Stan's couch, and Stan denied that Mackie had even set foot in his home.
"You have a nice couch, man," Mackie told Stan. "You have a nice couch, homie."
Stan laughed and replied, "You've put this on the internet, and you've never seen it."
"Yo, it's the best thing in your house," Mackie said.
"He's never been to my house," Stan told Buzzfeed Celeb.
Anthony Mackie posted a video from Sebastian Stan's couch
On March 12, Mackie took over Stan's Instagram account for the day to promote The Falcon and the Winter Soldier. On Stan's Instagram story, Mackie posted a video while sitting on Stan's couch.
"What's up, everybody," Mackie said at the beginning of the video. "Sebastian's at work. I was able to get into his house and lounge on his beautiful, expensive, lavish couch."
Mackie told fans that to celebrate being reunited with Stan's couch, he planned to share an exclusive clip from The Falcon and the Winter Soldier on Stan's Instagram account.
"Let Sebastian know I'm back on his couch," Mackie said at the end of the Instagram story.