Sebastian Stan Is 'Humbled' to Technically Be a 'Jujutsu Kaisen' Character
Sebastian Stan's popularity has grown exponentially over the last few years, and it's showing no signs of stopping. The superstar actor has had a great year, starring in a hit series on Disney+, The Falcon and the Winter Soldier. But there was another show that Stan was a part of, just not in the way you might think.
Stan recently made an "appearance" on an episode of Jujutsu Kaisen, the popular anime series. It wasn't a conventional appearance, however. Let's take a closer look at Stan's "role" on the show and his reaction to it.
How Sebastian Stan was involved with an episode of 'Jujutsu Kaisen'
According to Republic World, a recent episode of Jujutsu Kaisen mentioned Stan in quite a complimentary way. In the show's 15th episode, one character was asked for their "type." The character asked the assembled group if anyone knew of Stan, saying that the actor had a "great body." 
The character then blushed and continued to compliment Stan's body and overall appearance. It was quite the nod to the actor, fawning over him in no uncertain terms.
It played like something of a joke and an homage at the same time. But the real question remains: what would Stan think if he saw it? Well, he did see it, and he was overwhelmed by it.
Sebastian Stan's reaction to his presence in 'Jujutsu Kaisen'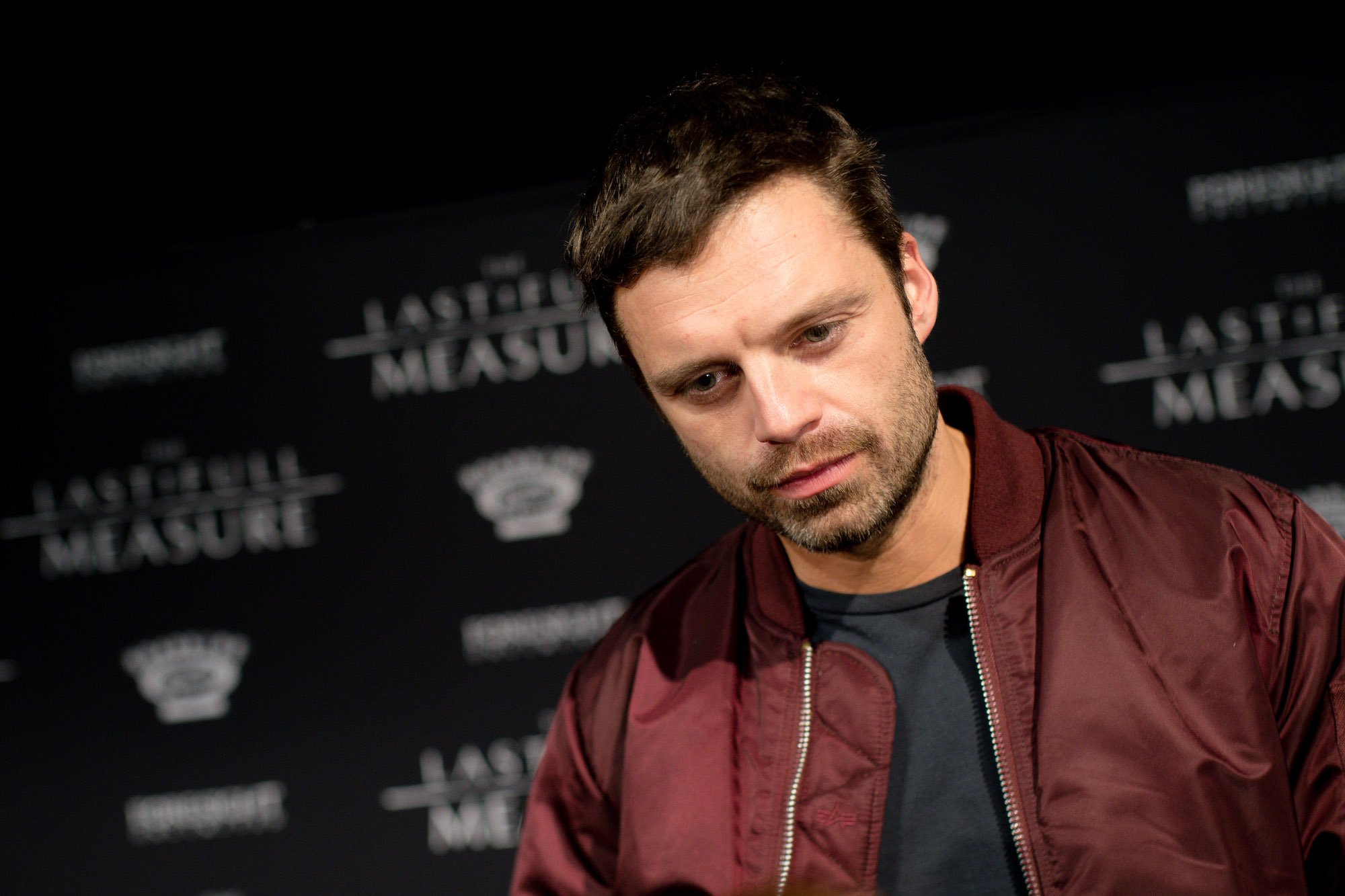 According to Comic Book World, Stan watched the clip of Jujutsu Kaisen during his online show, Saturday Stay in with Sebastian Stan. Stan talked about some of his upcoming projects like playing the rock and roll star Tommy Lee as well as the Marvel Cinematic Universe.
The host of the show brought up Jujutsu Kaisen, and apparently, Stan was unaware he'd been mentioned on the show. The host showed Stan the clip, and he was reportedly blown away by the reference to him. Stan had this to say about it:
"I mean, I want to find out more about [the show]…I am very humbled. I'll take it."
Stan wasn't the only famous actor mentioned on the show: an earlier episode featured another character saying Jennifer Lawrence as their type of woman. So Stan is in good company there.
The show seems to have won itself a new fan, as Stan seemed both impressed and flabbergasted at the unique honor. Now that Stan knows he's on their radar, perhaps he'll become as big a fan of the show as the show is of him.
So what led to Stan being so well regarded by so many people?
The meteoric rise of Sebastian Stan
It's not surprising that Stan has become a pop culture reference in and of himself. His role as Bucky Barnes in the MCU has helped catapult him to superstardom. Of course, it's not the only thing he's done.
Stan has had plenty of solid roles between his performances as the Winter Soldier. He played the villainous Jeff Gillooly in I, Tonya to much critical acclaim.
It's unclear how much more work Stan has to do in the MCU, but if the fan reaction to The Falcon and the Winter Soldier is any indication, he can expect to continue in some capacity for the foreseeable future.
Well-liked both for his looks and his acting ability, it seems like the sky is the limit for Stan. Whether it's being mentioned on Jujutsu Kaisen or popping up in more MCU projects, fans of his aren't likely to stop hearing his name any time soon.