What Is Sebastian Stan's Fitness Routine for 'The Falcon and the Winter Soldier'?
Sebastian Stan is back as the super-soldier Bucky Barnes in 'The Falcon and the Winter Soldier.' Here's a look at his simple fitness routine.
Sebastian Stan reprises his role as Bucky Barnes in The Falcon and the Winter Soldier. The new Marvel series features tons of intense action sequences, which required the actor to keep up with a regular workout schedule. Here's what Stan's fitness routine for The Falcon and the Winter Soldier looked like.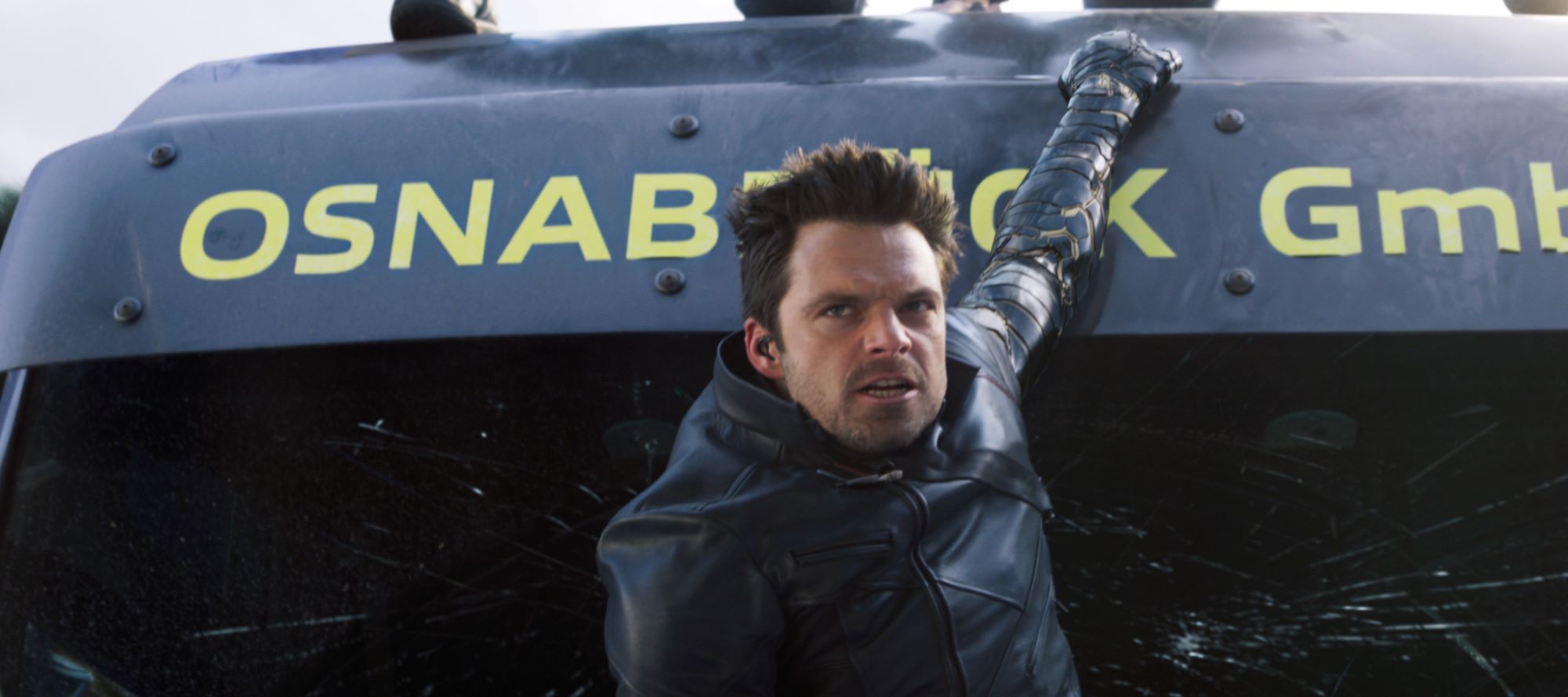 Sebastian Stan made his Marvel debut in 'Captain America: The First Avenger'
Stan's first appearance as Steve Rogers' (Chris Evans) best friend Sergeant James Buchanan "Bucky" Barnes came in 2011's Captain America: The First Avenger. His character is presumed dead by the end of the movie. But he reappears as a superhuman villain in Captain America: The Winter Soldier. 
Steve manages to pull Bucky out of his brainwashed state. And after recovering in Wakanda, Bucky returns to help the good guys in Avengers: Infinity War and Avengers: Endgame. 
He's back as Bucky Barnes in 'The Falcon and the Winter Soldier'
Stan is currently starring in The Falcon and the Winter Soldier, alongside his Marvel co-star Anthony Mackie. Bucky and Mackie's Sam Wilson are teaming up in a post-Captain America world, where a dangerous terrorist group called the Flag-Smashers is trying to create a borderless world.  
The premiere episode finds Bucky in the process of making amends for all the people he killed and hurt while under Hydra's psychological spell. He still wields a bionic arm, although he kept it hidden under a black leather glove for most of the episode. 
What was Sebastian Stan's fitness routine for 'The Falcon and the Winter Soldier'?
According to Men's Health, before filming The Falcon and the Winter Soldier, Stan started prepping his body by lifting weights and training for his fight sequences. The actor noted that while he likely won't become massively bulky, he still feels like he is in great shape. 
"I mean, next to Evans and Hemsworth and all those guys, I feel like I'm 50 miles behind," Stan suggested. "I don't think I can get to that size, to be honest — My body right now is probably the best it's ever been."
Stan has been working with fitness expert Don Saladino for years. And when talking to Men's Journal, the trainer revealed that Stan's workouts were focused on strength and stamina. And he incorporated simple training exercises, like sit ups, pushups, and pullups to get that Bucky Barnes physique.
"There were a lot of days all Seb had was a kettlebell or a pair of dumbbells," said Saladino. "What he achieved with body weight and a few pieces of gear is aspirational."
Some of Stan's kettlebell and dumbbell exercises include: 
Half-Kneeling One-Arm Kettlebell Press
Dumbbell Side Raises
Dumbbell Reverse Flyes
Kettlebell Halo
One-Arm Suitcase Carry with a Kettlebell
In March, Stan teamed up with Saladino for an at-home Superhero Challenge benefiting Ronald McDonald House New York. For the cause, they set-up a Zoom call and answered fans' fitness questions.