Secret Journals Reveal Queen Elizabeth Held a Private Service to Remove the Ghost of Princess Diana
Queen Elizabeth was feeling a bit haunted in the years after the tragic death of Princess Diana. The former Princess of Wales' ghost reportedly walked the halls of Queen Elizabeth's Sandringham estate, leaving royal staffers afraid to perform their household duties. With staff members refusing to work in some of the rooms, Her Majesty took action and called in a local parson to get rid of Princess Diana's ghost.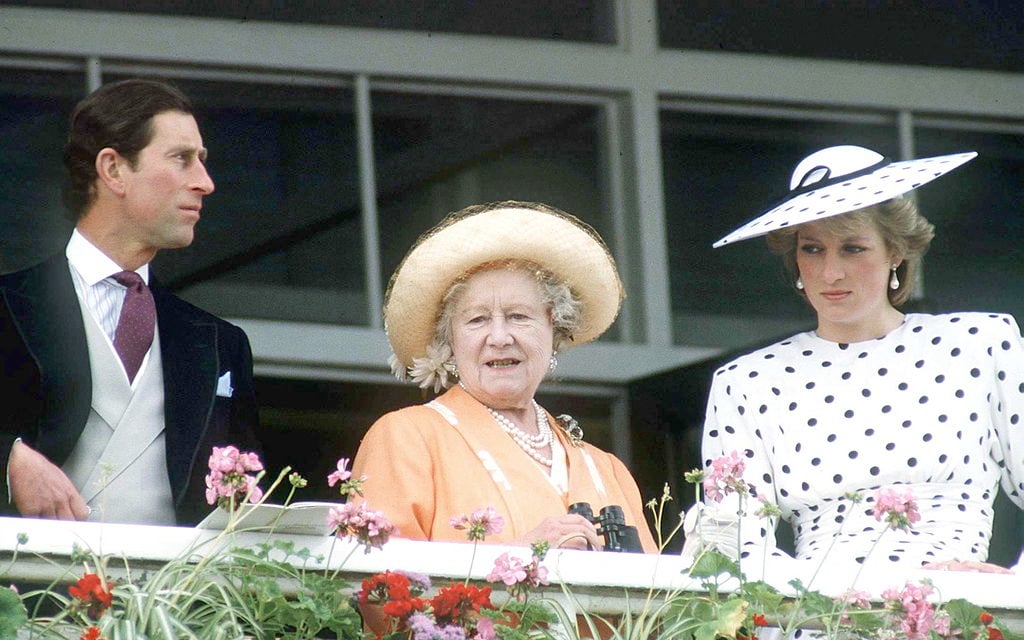 Did Queen Elizabeth hold a special service to get rid of Princess Diana's ghost?
In his secret journals, royal biographer Kenneth Rose wrote about how members of Queen Elizabeth's staff believed some of the rooms inside Sandringham were haunted. Staffers avoided one room, where King George VI passed away, at all costs.
According to International Business Times, the staff members were unsure if the apparition was Princess Diana or King George's spirit. But they refused to enter the room either way, which prompted Elizabeth to step in.
Rose wrote about how Queen Elizabeth, Prue Penn (Her Majesty's lady-in-waiting), and the Queen Mother were all in attendance at the special service. An exorcism was not performed, but the parson did rid the room of all evil spirits through a special ceremony.
"The congregation of three took Holy Communion and special prayers were said, I think for the repose of the King's soul in the room in which he died. The parson said that the oppressive or disturbing atmosphere may have been because of Princess Diana: he had known such things before when someone died a violent death," Parsons shared.
Princess Diana tragically passed away after getting into a car accident in Paris in 1997. She was only 36 years old at the time of her death and left behind her two teenage sons, Prince William and Prince Harry.
Psychics say Princess Diana's ghost attended Prince William's wedding
Queen Elizabeth is not alone in believing Princess Diana's ghost lingered in the decades following her passing.
Psychics Terry and Linda Jamiso, for example, are convinced that the former Princess of Wales' spirit was in attendance when both of her sons tied the knot. This includes Prince William and Kate Middleton's wedding in 2011 and Prince Harry's ceremony with Meghan Markle in 2018.
The psychics claim that Princess Diana told them she was at the royal weddings, which she described as being a bit smaller than her ceremony with Prince Charles. She also allegedly said that she has been around Prince William and Prince Harry more often than they realize.
Princess Diana's death in 1997, meanwhile, came a year after she settled her divorce from Prince Charles, even though they had been separated for years.
Inside Princess Diana's royal troubles
Princess Diana was 22 years old when she tied the knot with Prince Charles. Although they enjoyed a fairytale romance at first, Princess Diana quickly realized they were not a good match.
Not only was Princess Diana miserable with Prince Charles, but she also felt isolated from other members of the royal family. This led to her acting out and breaking a slew of royal protocols, like wearing more provocative clothing than anyone else in the family.
With her marriage heading for disaster, Princess Diana reportedly reached out to Her Majesty for advice. In response, Elizabeth allegedly told her that she had no idea what she could do to save the marriage.
"I don't know what you should do," Queen Elizabeth allegedly said.
Despite the discouraging words, Princess Diana made a last-ditch effort to reconcile with Prince Charles. The couple went on a public tour of South Korea in 1992, which only sealed their fate as they officially realized it was over.
Queen Elizabeth played a part in Princess Diana's divorce
Even though Queen Elizabeth knew the marriage was beyond repair, it was actually Prince Charles who wanted out of the relationship. Inside sources claim that Prince Charles did not want to be the King with Princess Diana at his side – and he let Queen Elizabeth know exactly how he felt.
With that knowledge in hand, Elizabeth urged the two to get a divorce. She also made sure Princess Diana was taken care of in the divorce and retained her royal title.
In the official divorce settlement, Princess Diana got to keep most of her jewelry, was given over $17 million, and was promised an annual salary of $400,000.
Princess Diana also signed a confidentiality agreement that prevented her from talking about the split in public.
Queen Elizabeth, meanwhile, has not commented on the reports surrounding Princess Diana's ghost.