The Secret to Miley Cyrus and Her Family's 'Best Christmases Ever' May Surprise You
Singer Miley Cyrus spends holidays with her family, just like others around the globe. But Cyrus family events are a bit different from most — and not just because of how many famous people are present. Here's what made the past few Cyrus Christmases extra special.
Miley Cyrus comes from a show business family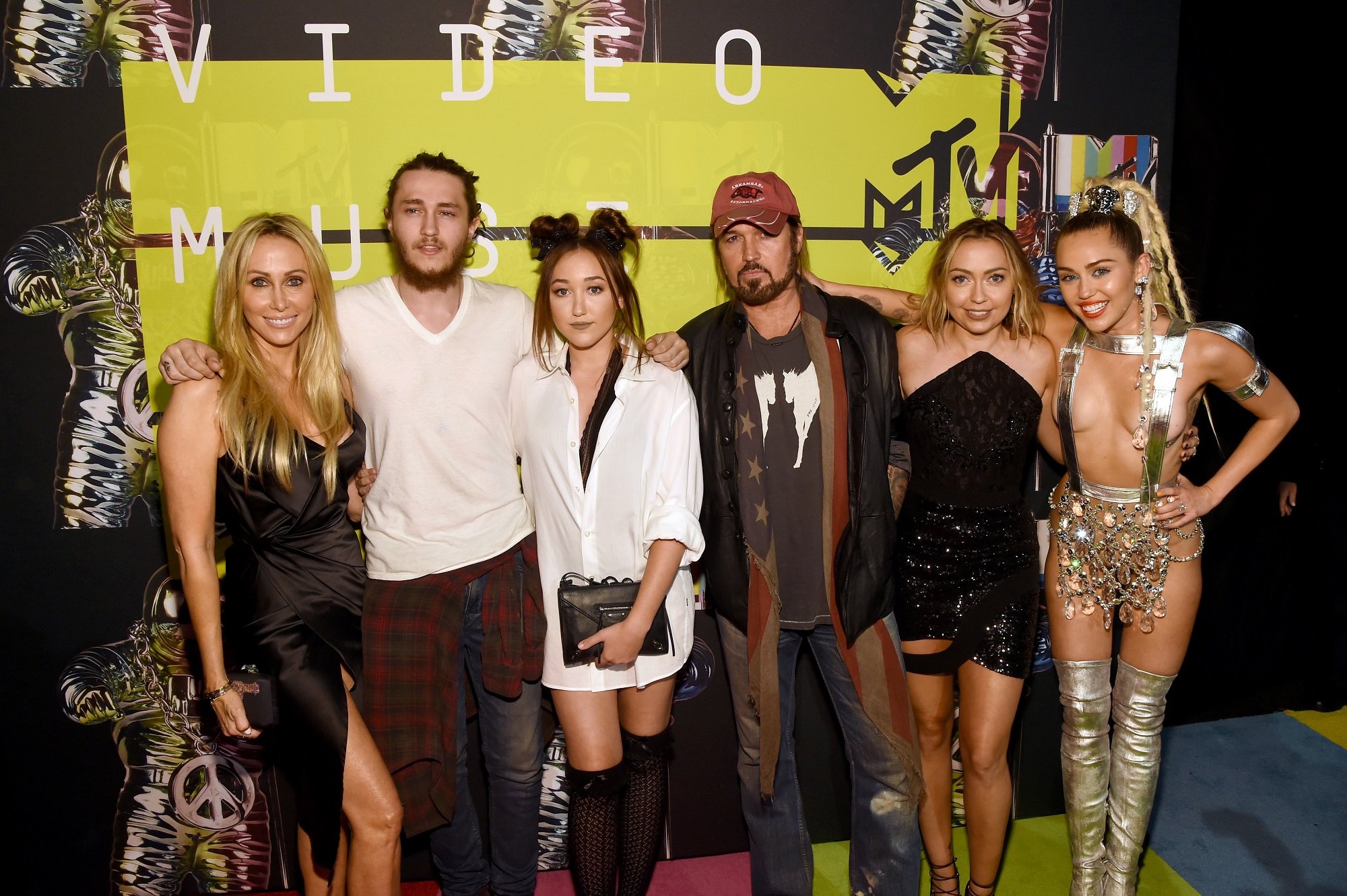 Those who only know Miley from her music might not be familiar with the rest of her famous family. There's her dad, Billy Ray Cyrus, the country singer responsible for "Achy Breaky Heart" and the Grammy-winning remix of Lil Nas X's "Old Town Road." He married Tish Cyrus in 1993.
Billy Ray adopted Tish's two children, Trace and Brandi Cyrus. Trace is a musician best known for the band Metro Station, while Brandi is a DJ and podcaster. Billy Ray and Tish then had three more kids: Miley, Braison Cyrus, and Noah Cyrus. Braison is also a musician, and Noah is a singer.
Miley Cyrus doesn't smoke weed anymore, but her family does
Miley may have been the first of her family members to talk about marijuana publicly, but that doesn't mean she's alone. Actually, the artist stopped smoking a few years ago. And though she's returned to it in between album cycles, she is, as of June 2020, six months sober.
The "Nothing Breaks Like a Heart" singer has spoken about Billy Ray and Tish's use of the drug in the past, telling Variety they "are big stoners." And this also extends to Miley's siblings. In fact, Noah released a song in March 2020 titled, "I Got So High That I Saw Jesus."
Tish Cyrus says it's the secret to their holidays
This love of marijuana had made their family gatherings more enjoyable. Talking on the podcast Chicks in the Office, Brandi said that at previous holiday gatherings, "We get in arguments about stupid sh*t," but that "since everyone started smoking, we have way more fun." Tish, who was also on, agreed.
"When all five kids are together, they always find something to argue about," she said. "When everybody is smoking, that does not happen at all. I feel like this last Christmas, and the Christmas before were our two best Christmases ever." Tish added, "We smoked, and we hung out together for longer than we ever would have with no issues whatsoever."
How Noah Cyrus reacted to her mom smoking
Tish wasn't always down to get high. "On Miley's tours and stuff, I would be like, 'Everybody's getting drug tested!' I'm not even joking," she said. Brandi added, "I remember when Noah started smoking, you were livid. She was like 'No, she's turning into Miley, what do I do?'"
Apparently, Noah was "bawling crying" when Tish started smoking. "She was so upset," Tish said. "Because she was just like, 'You're the only person in my whole life that doesn't smoke pot,'" said Tish. "She was definitely not happy about it, did not speak to me for like three weeks."