The Secret to Tan France's Enviable Hair Is this Flat Iron
Tanveer Washim "Tan" France is a British-American fashion designer, author, and television personality that can be seen on Next in Fashion and Queer Eye. However, what makes him stand out in most people's minds is his interesting sense of style and impressively straight hair. He has an opinion on everything, from hating crocks to loving Starbucks coffee. Is it any wonder he wouldn't also have an opinion on how to have the perfect hair? Are you curious about the secret to Tan France's enviable hair? It is his trusty flat iron!
Where Does Tan France's Perfect Hair Come From?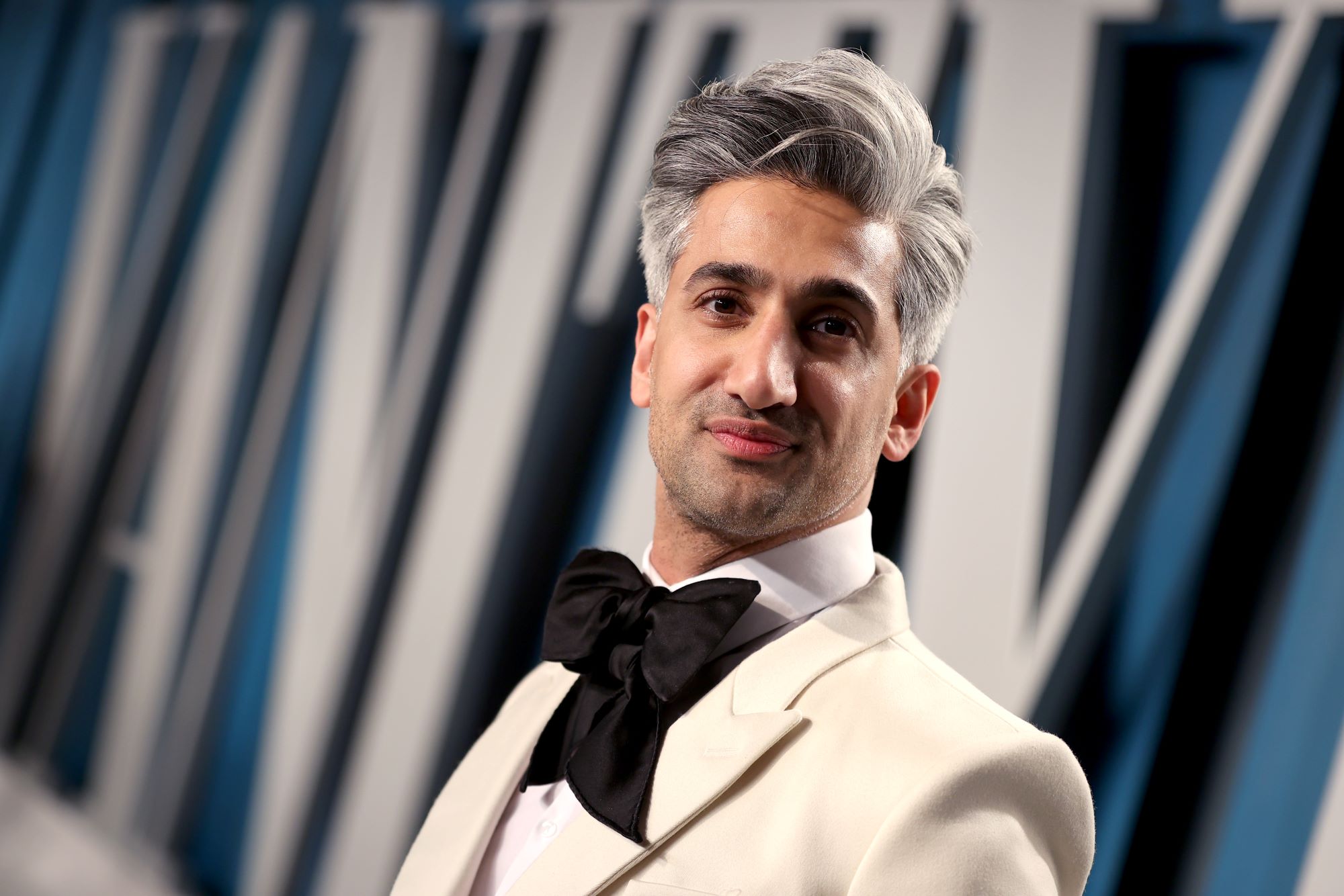 It turns out that Tan France's "do" comes from his handy-dandy BaByliss Pro Nano Titanium 1.5-inch flat iron, which can be purchased virtually anywhere you want to shop, including Walmart or Amazon.
It is a lightweight and easy to work with flat iron has extra-long five-inch heat plates. 50 heat settings provide up to 450-degrees of straightening power. This ensures that even the curliest hair goes straight quickly. It also works well for long, thick hair without damaging it.
The titanium plates of this flat iron will also ensure that you can take it with you wherever you go. It weighs only 9.6 ounces. It is a brand that is used by professional hairstylists everywhere because of its easy-to-hold design.
The BaByliss Pro Nano Titanimum Flat Iron Specs
Weight: 9.6-ounces
Dimensions: 12 × 1.5 × 2-inches
Manufactured By: American Fragrance & Cosmetic Company
Other Tan France Key Secrets to Awesome Hair
In a recent interview with Chloe Anello of the Strategist, France explained, "I mostly live in Salt Lake City, Utah, which is an arid place. When I'm home, I can blow-dry my hair once, and it will stay in place all day. But every time we shoot Queer Eye, we're always in a humid place, and we always shoot in the summer. We're shooting in Austin right now, and I can't even properly explain how humid it is. Within two minutes of stepping out of the house, my hair curls up. So I straighten it with this in-between every take. I probably straighten it at least 20 times a day while filming. Beauty specialists always reach out to me on Instagram and judge me so hard for the things I do to my hair, but I've got thick, thick, thick hair so that nothing will happen to it, I promise you. It's going to be just fine."
The BaByliss Pro Nano Titanium is only one of Tan France's things for his awesome hairstyle but admits it does depend on the season of the year. During humid months, he will use House 99's texturizing clay, which reduces the risk of frizz. Then, when winter's chill takes over, he switches to House 99's shaping pomade for a little extra hold.
You can watch Netflix and see how well it works if you have any doubt about whether this Tan's hair stays in place or not. Who knows, you may join other men and women who want to have his kind of fantastic hair.
It's a Perfectly "France" Thing to Do!
Having the perfect hair is just one way that Tan France makes a statement. He is surprised that people want to immolate him and his hair care routines because people used to make fun of him. Those days are gone now!
We're glad that he gets kudos for his unique style and think it is great that the secret to his enviable hair is merely a flat iron that anyone can use. Are you ready to see if it can work for you?
RELATED: What a Man's Hair Cut Says About Him