Behind-the-Scenes Secrets of 'Dancing with the Stars'
There are many talented celebrities who just can't dance. Thanks to the invention of reality TV we now have Dancing with the Stars, a show that allows us to watch them learn for our enjoyment. On the show, celebrities are paired with a professional dancer in hopes of being the last couple standing. The winners win money and the mirror ball trophy.
But what goes into making the show? It may seem pretty straight forward, yet there are many secrets to its success. That includes creating story lines, possibly picking the winner ahead of time, and asking big name celebrities to come on the show. Here are 10 secrets behind Dancing with the Stars.
1. They script what people say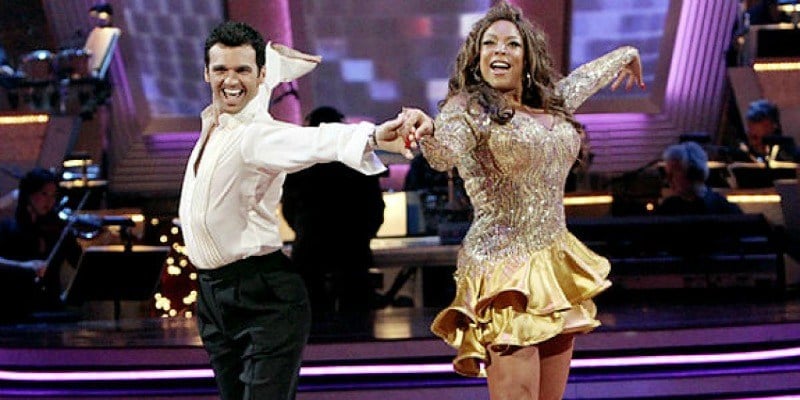 Sorry to crush your dreams, fans! It may be called reality television, but it's rare for these types of shows to be strictly without a script. This is because producers want to make sure there is some kind of drama to keep audiences interested. This means that those rehearsal scenes and more, have lines scripted for the celebrities.
This is something that contestant Wendy Williams confirmed on her show. "I know this as a participant, OK. I'm reading, I'm like, 'Wait, this is not how I'm feeling today, and I wouldn't say that. I'm not going to say that,' I would tell the camera, so instead I would say what I want to say."
She also opened up about the script on the Today show. "When they put you in the room and you have to talk to the camera about your experience," she said, "you know, the one-on-one with the camera — I was letting people know that they script you what to say. And I would look at my partner Tony Dovolani and say 'Tony, I wouldn't say this.'"

2. They create story lines for contestants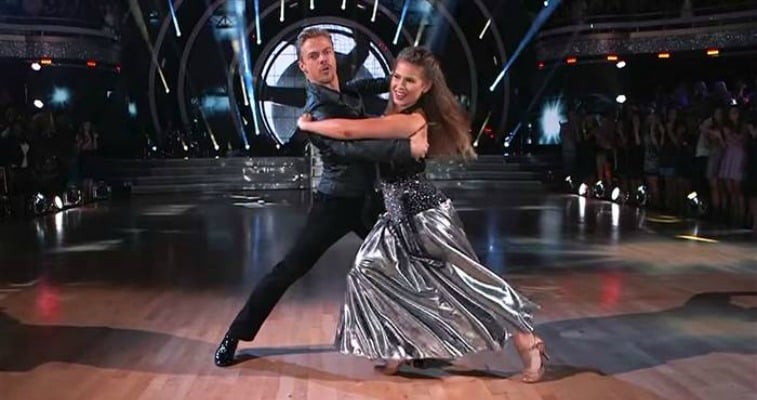 Most reality shows that have scripts are written based on what is going on in each "character's" life. For Dancing with the Stars this sometimes means looking at what rumors are flying around in order to address them. Other times this means focusing on couples that have formed before or during the show.
Producer Rob Wade explained, according to Fame10:
You go into [a season] with preconceptions of what couples will be like, but things change. With James and Peta … we saw paparazzi shots of them on a date and that was way before [the show even started], so as a story point, we wanted to follow that up. It was a genuine moment then when he [found out that was his partner]. We don't script it or do anything in that sense, but we look for what's really there. You have to train your mind to recognize the story.

3. There is a backup celebrity for emergencies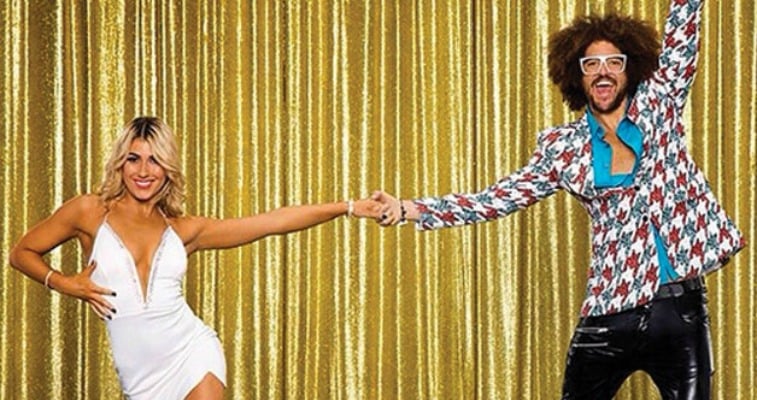 There are a lot of things that can come up in the celebrities' lives and as a result, contestants often fall through. So that means that the producers line up extra people in case their first choices don't work out. "I don't think we've ever told this," producer Deena Katz said according to Glamour. "I had another celebrity in a trailer that had been rehearsing for a week. He had wardrobe and everything just in case."

4. Bill Clinton declines a spot on the show every season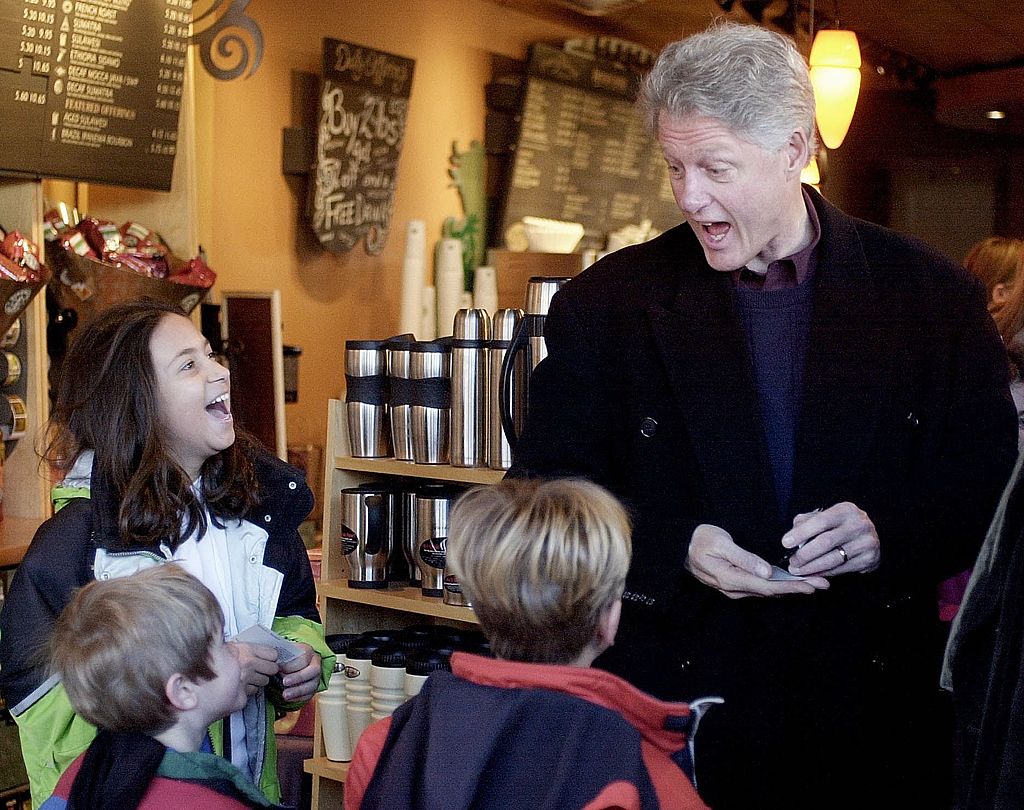 There are some big fish that the producers have yet to reel in. This includes Bill Clinton, who they ask to participate every season. "There are jewels that everyone has heard of," Deena Katz told People Magazine. "Jennifer Grey, Kirstie Alley, Paula Deen, Patti LaBelle — those are the people we asked almost every season until the timing was right."

5. Kirstie Alley reportedly 'disconnected' from people on the show because of Scientology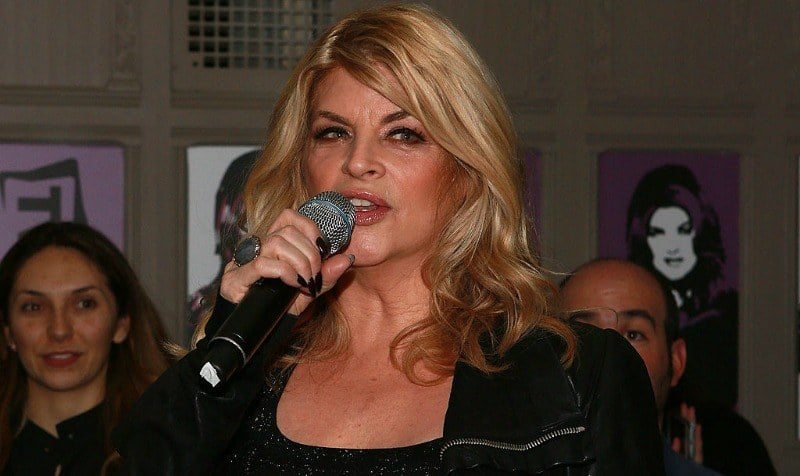 Kirstie Alley was on Dancing with the Stars and was friends with her dance partner, Maks Chmerkovskiy. However, their friendship ended after the show. This was because Dancing with the Stars had on Leah Remini who wrote a book about leaving Scientology titled, Troublemaker: Hollywood and Scientology. After that, Alley cut ties with Chmerkovskiy and the show.
"Scientology happened," Chmerkovskiy explained when asked about his friendship with Alley. "You can thank Leah Remini for that. A note was sent to a friend telling me I was 'disconnected,' as in, I am no longer allowed to be Kirstie's friend. I find it ridiculous for an adult human being to 'disconnect' from someone. But everyone is entitled to their own insanity."
6. Contestants get paid more the longer they stay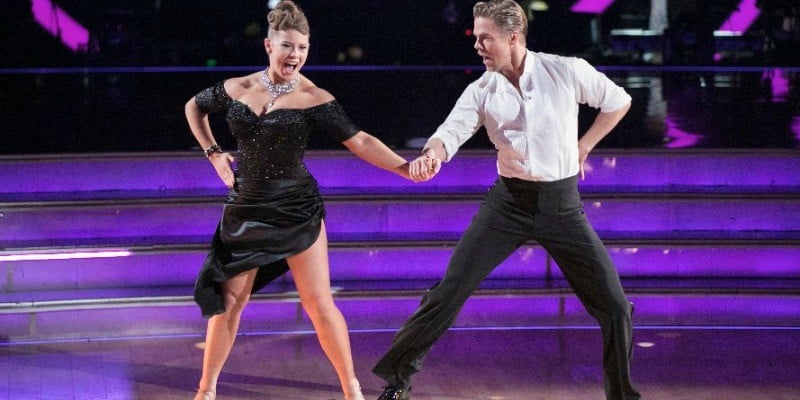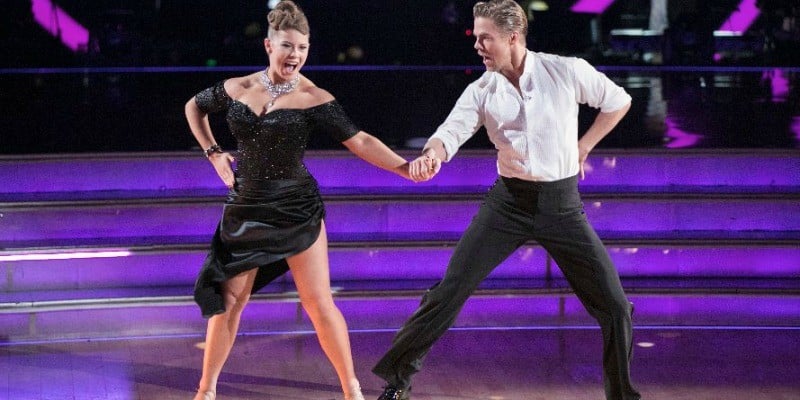 Money is the incentive to make it far on the show. For example, Bindi Irwin's contract reportedly offered her a base pay of $125,000 for being on the show. Then she gets $10,000 to $50,000 each week, according to TMZ. If she made it to week eight then she would make $230,000. This means that celebrities who are hurting for money will most likely try harder to stay on the show to get that extra money.
7. The show goes through 5 gallons of spray tanner each season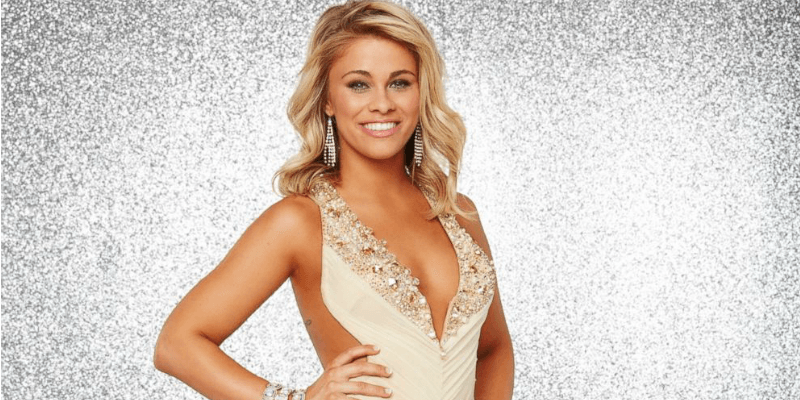 Head makeup artist, Zena Shteysel has a strict weekly routine for the cast in order to prepare them for the show. "We have what we call spray tan Sundays, where everyone comes in on Sunday to get tanned," Shteysel told InStyle. There are many reasons why this is done.
"Spray tanning is a major part of the grooming process, as this helps to hide imperfections and creates the illusion of tighter, leaner looking bodies," Shteysel explained to US Weekly. They even use up to 5 gallons of spray tanner each season. "We always add a glow to the bodies before they hit the stage — South Seas Skincare Island Glow Body Bronzer is a favorite on set."

8. Pairing celebrities with dancers is based on body type and personality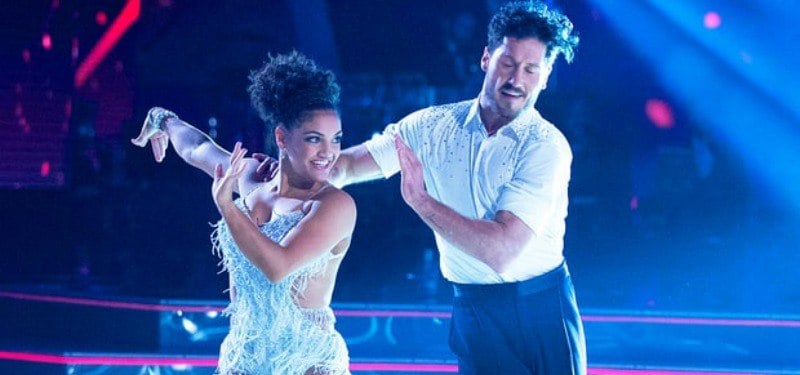 You might think the show would pair celebrities and dancers who don't see eye to eye in order to create drama. However, this is the last thing producers want. Producer Rob Wade told E! News:
It's based on height, build, and personality and compatibility. We don't pair people who aren't going to get on. It's too intense. It's not like The Bachelor or something, we couldn't do that. That would just be miserable experience for the celebrity, for us, and the viewer. You don't want to see two people who don't like each other and, quite frankly, we have made that mistake pairing people up who didn't get on so well.
9. Winners might be picked by the show's producers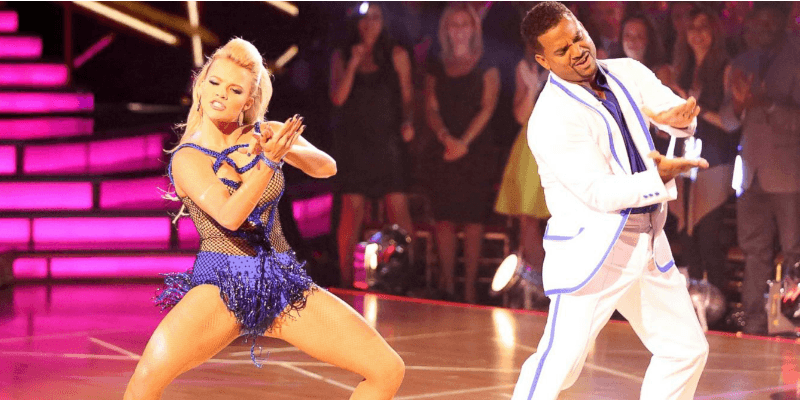 In most reality competition shows the producers purposely select a few great competitors, and then other "characters" to surround them. So it's not that surprising that this show might do the same thing. "There's a lot of manipulating going on with the producers," actor Alfonso Ribeiro told AOL, "about what weeks you're doing which dances, and are you doing your best dances early or are you saving them for later. There's a lot that goes into pulling out a win on the show versus being the best."
10. ABC has to approve professional dancers' outside work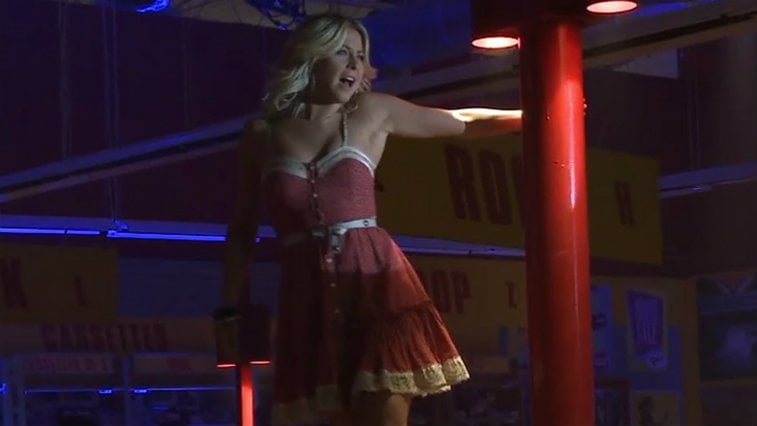 The television show is a big hit and part of their success is the roster of professional dancers they have. However, the contract the dancers sign is reportedly restrictive to what they can and cannot do outside of the show. "They have to get approval for any outside jobs, and are very limited by what they can do now that they are big stars," an insider told Fox News.
One of their biggest stars was Julianne Hough, who had to turn down some work while she was a dancer on the show. "They'll approve the odd movie but she's had to turn down other things, including a sitcom role on a competitive network," said the insider source.
Follow Nicole Weaver on Twitter @nikkibernice
Check out Entertainment Cheat Sheet on Facebook!