Here's How a Security Guard Predicted Chadwick Boseman Getting His Role in 'Black Panther'
Chadwick Boseman touched the lives of everyone he interacted with, and one security guard predicted that he'd get the role of T'Challa in "Black Panther"
The news of Black Panther star Chadwick Boseman's death in August stunned people everywhere and led to an outpouring of support and stories about the late actor. Boseman touched everyone he came in contact with, whether they were an A-list actor or a crew member on a set he was working on.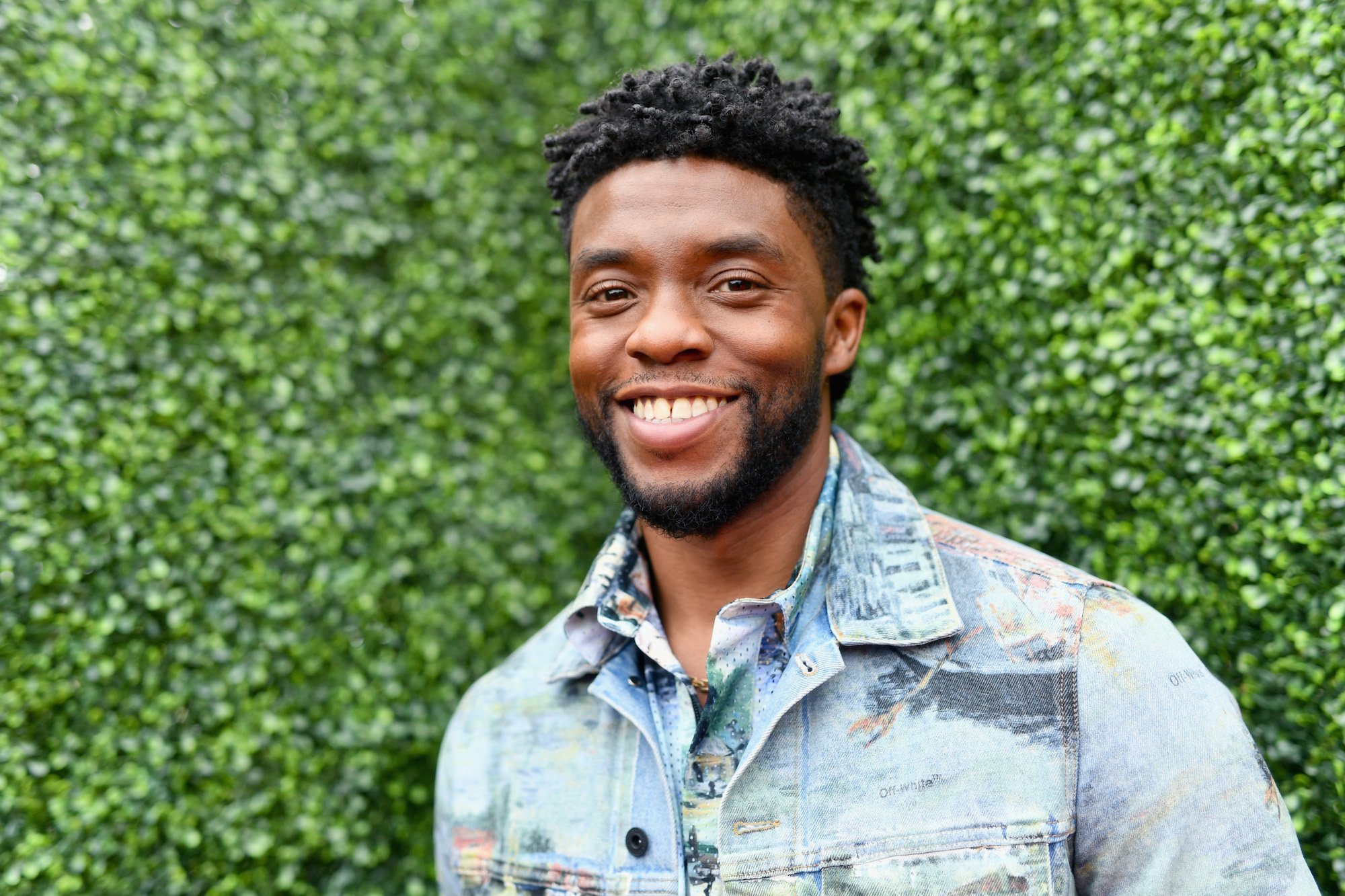 Celebrities have shared their personal stories about Chadwick Boseman
Boseman was beloved by so many because he always projected an image of someone with whom you could see yourself genuinely being friends. After his death, many celebrities came forward with their own personal stories of Boseman's kindness.
Sienna Miller, Boseman's co-star in the cop drama 21 Bridges, told a story that speaks to Boseman's character to Empire magazine shortly after his death. Boseman was a producer on the film and was a fan of Miller's work, so he approached her to do the movie. When Miller's salary offer didn't meet what she asked for, Boseman donated some of his own salary to increase her pay.
Furthermore, after Boseman's death, R&B icon Toni Braxton posted on Twitter about the way he touched her while he was alive, and she even dedicated his favorite song of hers to his memory. "Our makeup artists are friends and he used to get on the phone and ask me to sing 'You Mean the World to Me' because it was his favorite song of mine and now this song will be forever dedicated to him," Braxton said.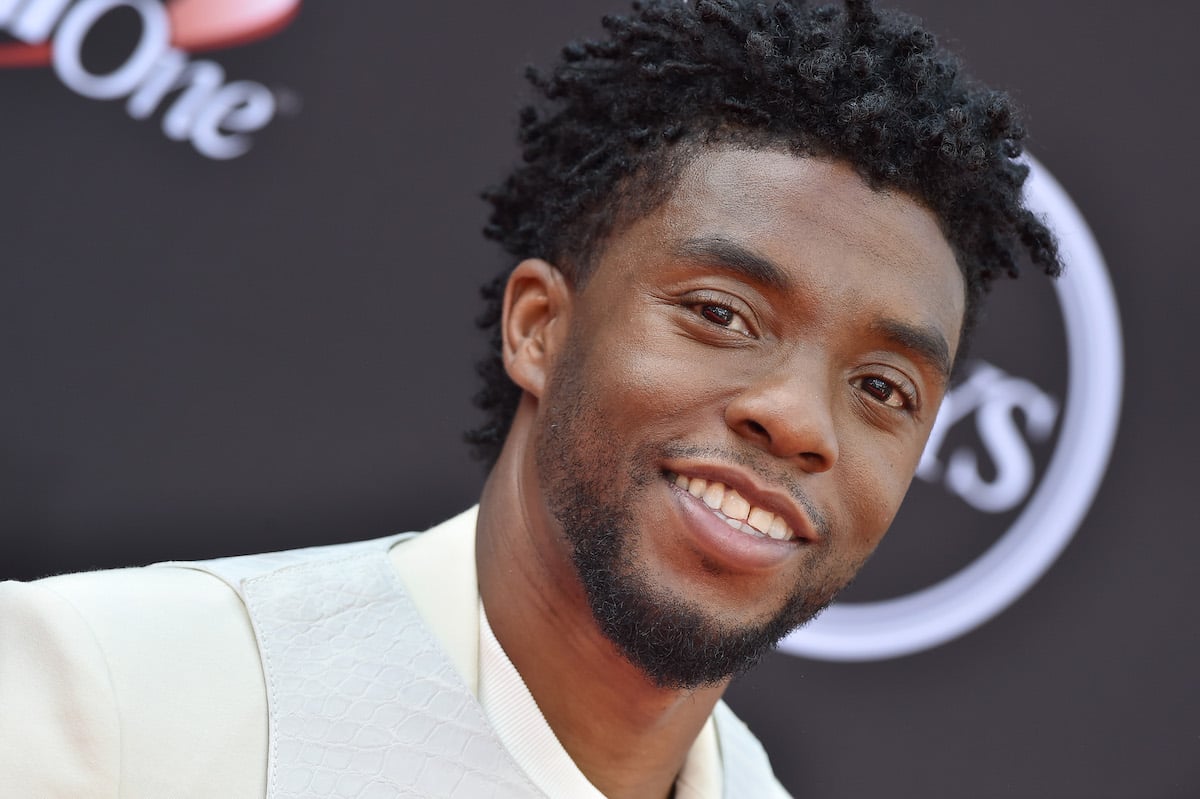 Chadwick Boseman touched 1 comic book collector in particular
Boseman's kindness knew no bounds, and he remained the same person throughout his entire career, regardless of how famous he got. One person who can attest to this is an Australian security guard and comic book collector named Charles Carter.
In early 2014, Boseman was filming Gods of Egypt in Sydney and Carter was assigned as a bodyguard for one of the film's leads. According to the BBC, the two instantly bonded over their love of martial arts and boxing, often getting in play-fights behind the scenes.
"He wasn't 'Hollywood,'" Carter remembered. "He was friendly and calm, but he didn't have fake familiarity with people… He owned himself, he was friendly to everyone, all crew on set."
One day, after having a brief conversation about Marvel's Black Panther comics, Carter left his vintage copy of the first Black Panther comic from 1977 in Boseman's trailer.
Boseman recounted the incident in a 2016 appearance on Live! with Kelly and Michael. "He had them put the first issue of Black Panther in my trailer — his original issue of Black Panther from when he was a kid — and wrote a note in it that said 'You're going to get this role.'" When Carter wrote that note, Marvel hadn't publicly done anything with T'Challa or anyone from the Black Panther universe.
"If they ever do a Black Panther movie, that comic book will be worth a lot," Boseman told Carter. Carter reiterated it was a good luck charm and had one request for Boseman: "Just don't forget me when you're a superstar!"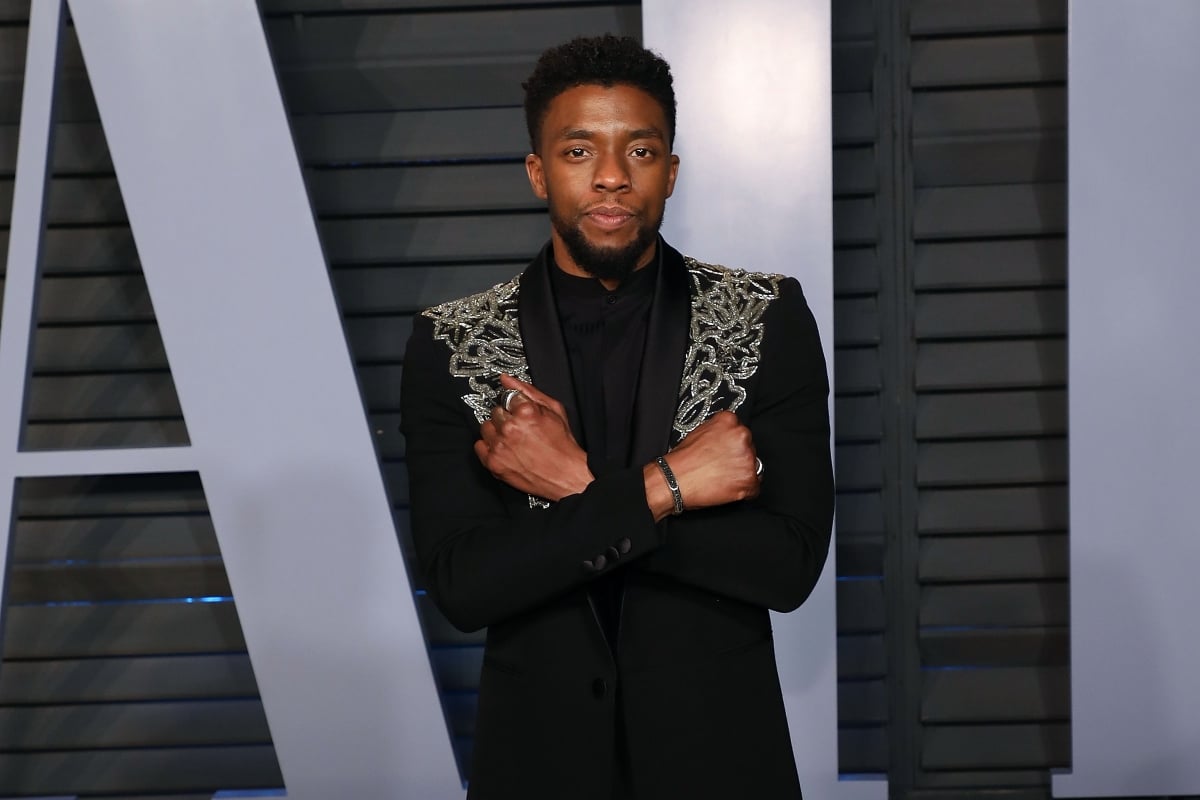 Chadwick Boseman invited the security guard who manifested his 'Black Panther' role to the premiere
When Boseman and Carter bonded over Black Panther, there wasn't even a movie with the Marvel character in the works. But in late 2014, after filming on Gods of Egypt had wrapped and Boseman and Carter went their separate ways, Boseman received an offer to play T'Challa in Captain America: Civil War and later star in a Black Panther movie.
Still, Carter remained humble after it was announced that Boseman would be playing the iconic role. "I'm obviously not responsible for Chad and Black Panther," he said. "Chad did it. It was all his merit, his skill, his beauty, his amazing talent. He did it all and I didn't want him to think I was trying to take credit just by giving him a gift."
Despite Carter downplaying his role in Boseman's journey to Wakanda, Boseman still held a special place in his heart for Carter and messaged him nine days before the world premiere of Black Panther.
"I know it's last minute. The tickets are hard to come by for this premiere, even for me. If you happen to be on this side of the pond on the 29th I have one for you," Boseman said. As it turned out, Carter was on this side of the pond working in Las Vegas.
After the premiere, Boseman invited Carter to the after party where Carter met Boseman's family and the cast of Black Panther. "It was a gas," Carter reminisces. "While there was almost everyone you could recognize from a magazine there, it was clear that Chad's attention was on his parents and family. He knew who mattered."