See Drake's Reported Response to Kim Kardashian West Dating Rumors
Drake is back in the news — not because he dropped his long-awaited sixth album Certified Lover Boy but because of a rumored new celebrity relationship. The "Hotline Bling" rapper has been linked to reality star and businesswoman Kim Kardashian West just weeks after her split from Kanye West. The news is obviously generating plenty of buzz, but it turns out that Drake and Kim Kardashian West are not a thing.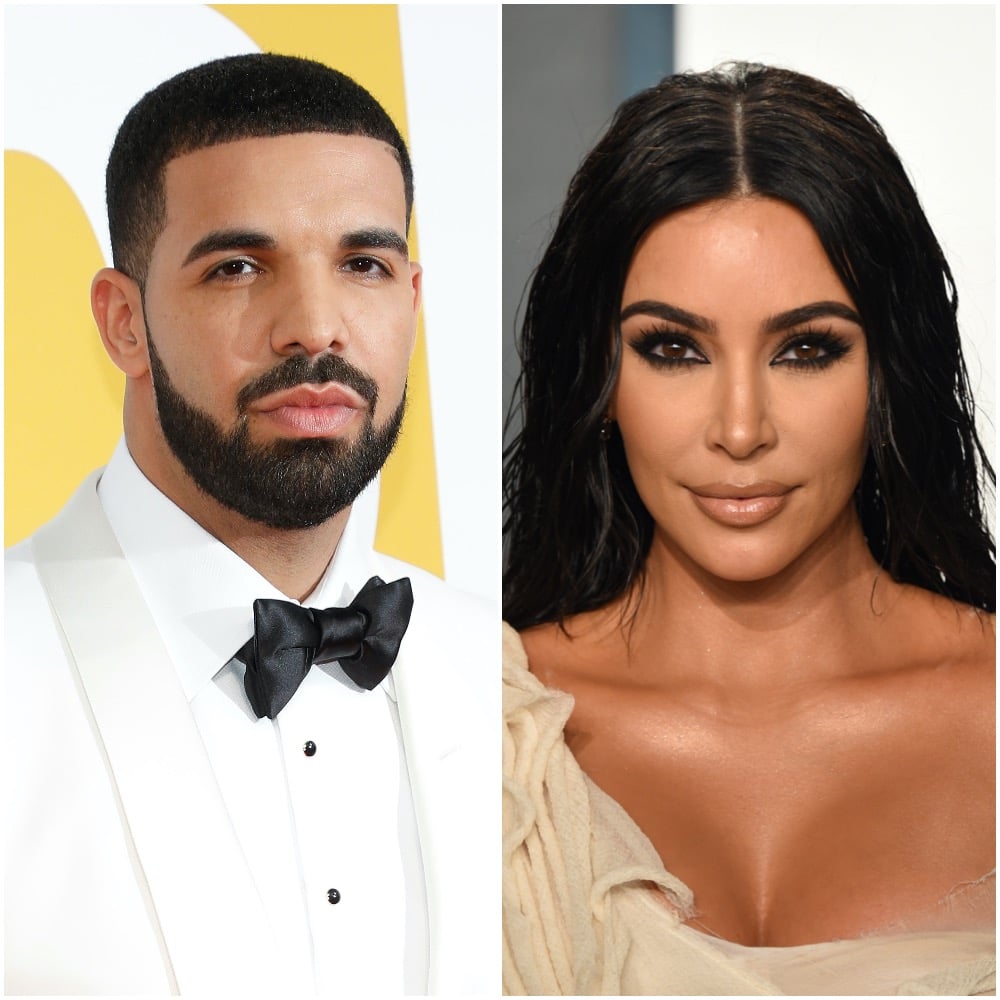 How the Drake and Kim Kardashian West rumors started
Per The Sun, sources told Heat magazine during the week of March 14 that Drake reached out to the reality star after she filed for divorce from West, whom she married in 2014.
"Drake could never understand what Kim saw in Kanye – he was saying for years how he wasn't the right guy for Kim and it would all end in tears," a source said. "He was surprised it took her so long to realise, and started messaging her the moment it became clear that the divorce was inevitable."
The report came amid the release of Drake's song "Wants and Needs," which includes lyrics that some fans believe are about Kardashian West. The lines in question say: "Yeah, I probably should go link with Yeezy; I need me some Jesus / But soon as I started confessin' my sins, he wouldn't believe us."
RELATED: Drake's Long-Awaited Album 'Certified Lover Boy' Could Be Coming Sooner Than You Think
Related post url: 
But when the blog Gossip of the City asked Drake on Instagram about the rumors, he reportedly wrote back saying it's "obviously" not true. Showbiz Cheat Sheet reached out to representatives for both Drake and Kardashian West for comment on the rumors but did not hear back by the time of publication.
The two have been linked before
You may recall, the two also faced dating rumors after the release of Drake's 2018 song "In My Feelings" where he raps about a woman named Kiki, which is a name that Kardashian West is sometimes called. The speculation got so out of control that it sparked a fight between Kanye and Drake.
"The fact that it's people making rumors or thinking that you f*cked my wife and you not saying nothing and you carrying it like that. That don't sit well with my spirit," Kanye said in a series of now-deleted Instagram posts (via Rolling Stone). "You know if I had a girlfriend from Chicago, her name was Ranita, and then you was married to Rihanna. I wouldn't make no song called named 'RiRi.'"
Kardashian West also weighed in on the situation, saying in a comment under The Shade Room that a fling with Drake had "never happened."
That echoes what Drake told Ellen DeGeneres when asked about Kardashian West dating rumors in 2013 — the same year she and Kanye went public with their romance. "No, no, no," he said in response.
Who knows what the future holds for him, but as of now, it seems there's nothing happening with Kim and this certified lover boy.