'Seeking Sister Wife': Both Garrick and Dannielle Have Driving Arrests On Record
Seeking Sister Wife couple Garrick and Dannielle have had fans raising eyebrows recently. Mostly, viewers of the hit TLC show have expressed some apprehension about Garrick's intentions when it comes to divorcing Dannielle and marrying Roberta. Others have taken umbrage with how he discusses his wife in comparison to Roberta. While Garrick may be drawing the ire of fans, both he and his wife have drawn the ire of the police in the past — specifically while driving. 
Garrick wants to add Roberta to his marriage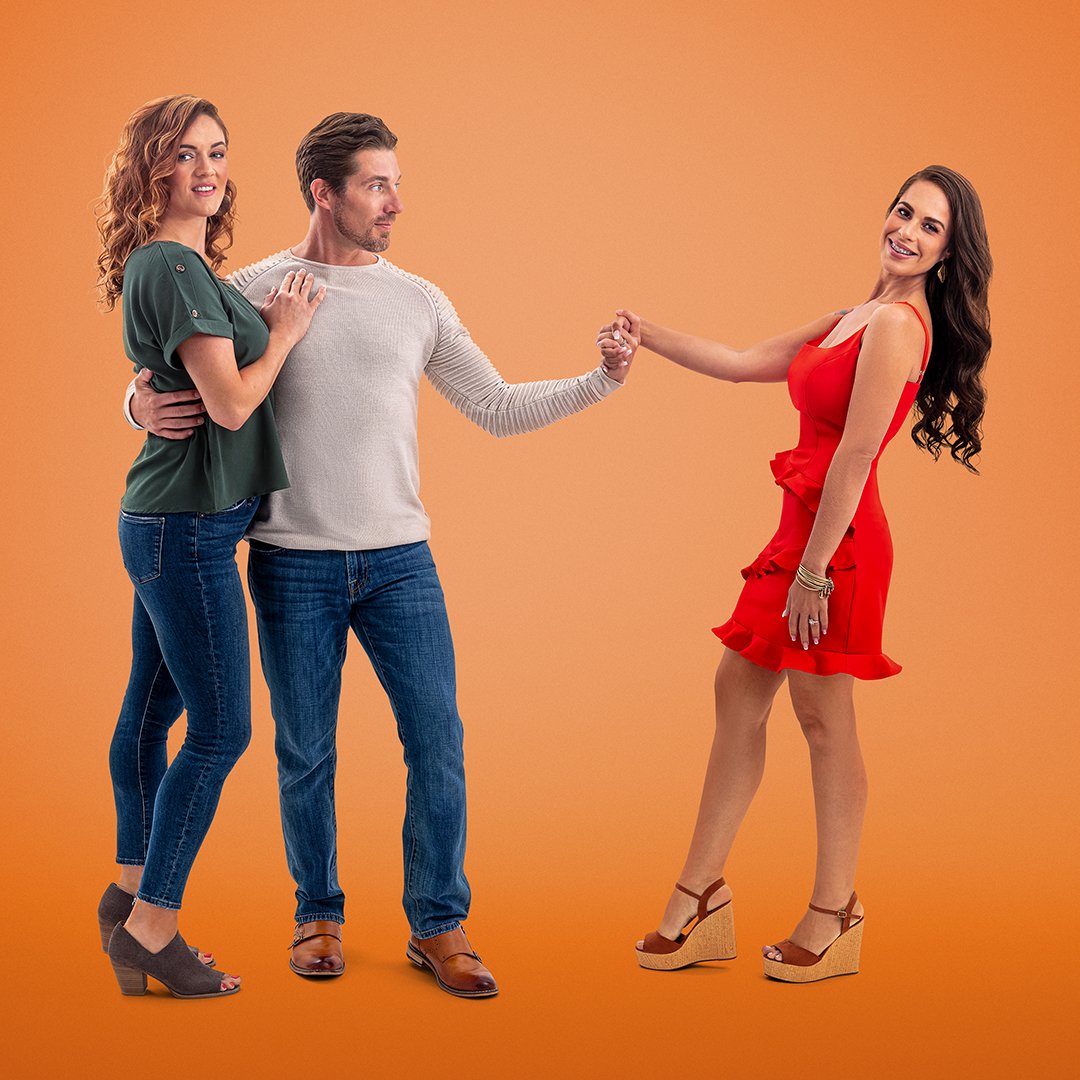 RELATED: 'Seeking Sister Wife': Garrick Calls Dannielle the 'Large Wife,' Fans Outraged
Seeking Sister Wife follows couples who are interested in exploring plural marriage. And while Garrick is certainly interested, fans aren't so sure that Dannielle is as invested. Garrick says he's had a religious epiphany in which he decided that God wants him to have two wives. 
He started searching online, and discovered Roberta, a Christian woman from Brazil. The couple and their two children to Mexico, where they met Roberta. Garrick eventually got intimate with Roberta, and popped the question. 
"That was the first night Garrick and her were intimate. … We didn't want any intercourse to happen until we knew that she was supposed to be a wife," said Dannielle.
Since then, Dannielle and Garrick have been working on getting a divorce, with the eventual aim of having Garrick and Roberta marry while Dannielle remains in the plural marriage. While Garrick seems thrilled, Dannielle seems more apprehensive.
'Seeking Sister Wife': Dannielle and Garrick divorce
Garrick began planning for his divorce from Dannielle and eventual marriage to Roberta. Dannielle was not quite as excited. In fact, she seemed concerned about the situation.
"I have only met Roberta for nine days in the course of one year. So I barely know her in that sense," said the Seeking Sister Wife star.
"And then there's also the part that it's like, that marriage certificate that's in my file cabinet at home doesn't mean anything. But Roberta and I just have that connection as friends and sisters," she added.
Things only got worse when it came time for the pair to finalize their divorce. The judge asked Dannielle if she felt as if her marriage to Garrick was irretrievably broken. She did not take the question well and cried as she said yes. 
Since then, fans have voiced sympathy and concern for Dannielle. They've also criticized Garrick for making comments comparing Dannielle and Roberta's bodies — specifically calling Dannielle "large."
Both TLC stars have poor vehicular records
Interestingly, both Garrick and Dannielle of Seeking Sister Wife have had run-ins with the law on the road. In September of 2016, Dannielle was charged with a DUI, per Starcasm. What's more, she was also charged with misdemeanor child abuse with no injury.
The publication speculates that the second charge was due to the presence of a child in the vehicle. The child abuse charge was later dismissed, and her DUI charge was dismissed following a successful probationary period.
Garrick has been cited for speeding and not wearing a seatbelt, as well as reckless driving in 2003. It seems the Seeking Sister Wife star was going well over the speed limit at the time.