'Seeking Sister Wife': Garrick Calls Dannielle the 'Large Wife,' Fans Outraged
TLC's Seeking Sister Wife follows three families as they begin the transition from monogamy into plural marriage. However, fans aren't feeling very good about Garrick and Dannielle. The two recently divorced in order to allow Garrick to marry Roberta, a Brazilian Christian who Garrick wants to join their marriage. However, fans don't think Garrick is in it for the right reasons, and have pointed out some reprehensible behavior from the Seeking Sister Wife star. 
'Seeking Sister Wife': Garrick and Dannielle divorce for new wife
Seeking Sister Wife stars Garrick and Dannielle have been monogamists for over ten years. The two share two sons, Geremiah and Solomon. However, Garrick has since claimed that he feels inspired by god to enter into a plural marriage. 
Garrick went online and sought out a sister wife. He was able to find Roberta, a Christian Brazilian who was interested. Roberta does not speak English, only Portuguese. The family took a nine-day trip with their children to Mexico, where they met Roberta. 
Garrick and Roberta were intimate for the first time during the trip, and Garrick asked her to marry him. 
"That was the first night Garrick and her were intimate. … We didn't want any intercourse to happen until we knew that she was supposed to be a wife," said Dannielle. 
Dannielle cries as they divorce 
As a result of Garrick's interest in Roberta, Garrick and Dannielle decided to divorce in order to allow Roberta to marry into the family. Or rather, Garrick mostly decided, while Dannielle suffered through the experience. 
"I have only met Roberta for nine days in the course of one year. So I barely know her in that sense," said Dannielle.
"And then there's also the part that it's like, that marriage certificate that's in my file cabinet at home doesn't mean anything. But Roberta and I just have that connection as friends and sisters."
"We've been married for almost 13 years now. I usually do not take my wedding ring off or Dannielle. I love her, you know, unbelievably, so it's very bittersweet," said Garrick on the show.
Garrick and Danniella went to court to complete the divorce process, which resulted in tears from Roberta. The judge asked her if she felt their "marriage is irretrievably broken." Dannielle broke out in tears when answering the judge, saying yes. 
Fans blast Garrick for comments comparing Roberta and Dannielle's bodies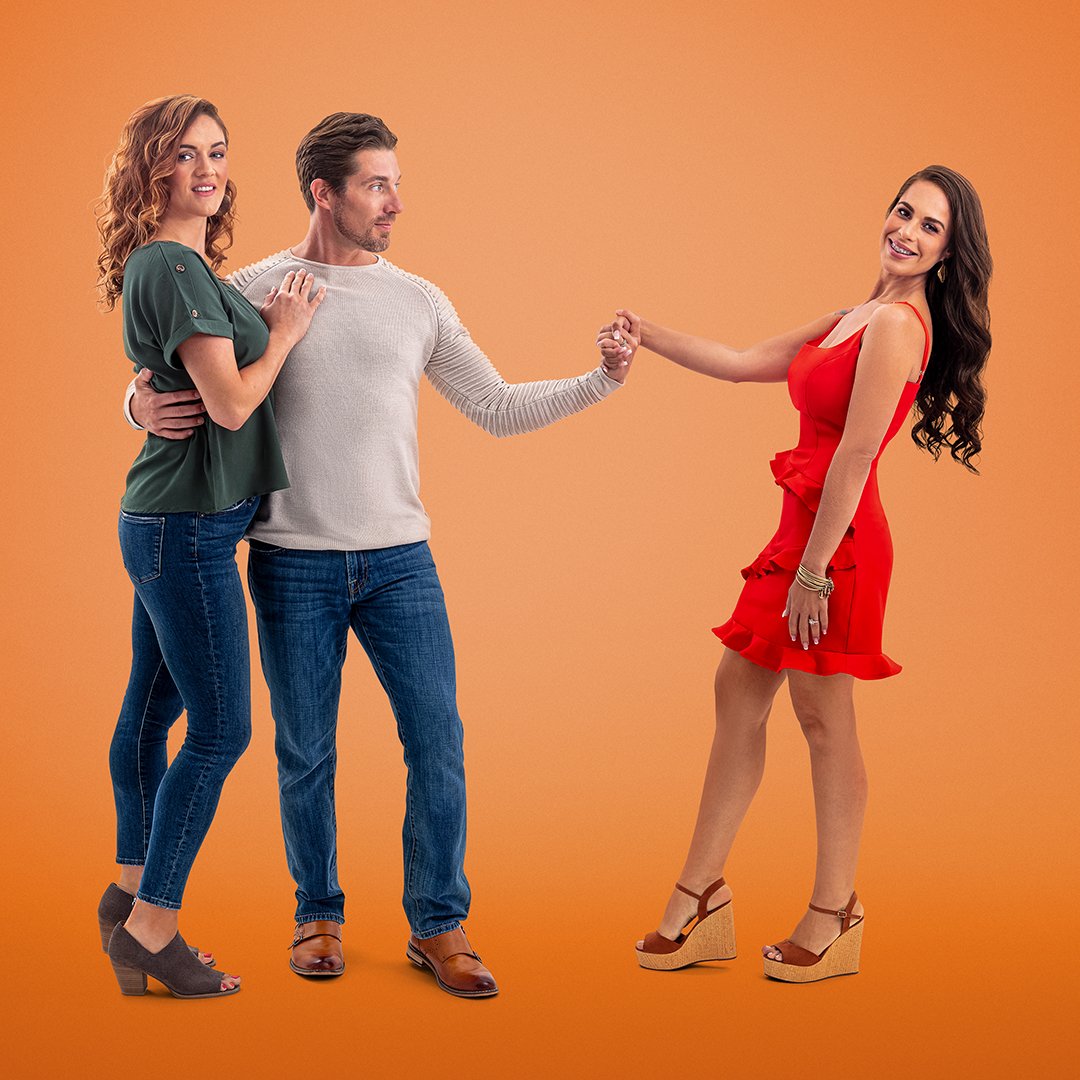 Seeking Sister Wife fans have not been especially fond of Garrick. Many feel as if he simply wants to have sex with other women, and that there's no real religion involved for him at all. Others have expressed disgust for the comments he's made comparing Roberta and Dannielle. 
At one point, Garrick referred to Robert as the petite, small wife, and called Dannielle the "large wife" by comparison. 
"My jaw plummeted when I heard him say that. Danielle needs to get hell out of there," opined one Redditor. 
"My husband and his family all know Garrick (they're from the same tiny town). It's not editing, he really is a massive jerk and a manipulative creep," wrote another user.
"It's just very obvious that Danielle is not confident/secure in her relationship with him. I don't know why she's acting like she's so on board when she's actually said that she's afraid of losing him," pointed out another viewer.