'Seeking Sister Wife': Garrick's 'Babymaker Tequila' Toast Is the 'Cringiest' 30 Seconds in Series History, According to Fans
Garrick and Dannielle Merrifield joined TLC's Seeking Sister Wife in season three. After 12 years of marriage and two kids later, the couple has decided to drop monogamy in favor of living a plural lifestyle. After Garrick found a potential match with a woman in Brazil, Dannielle agreed to a legal divorce in order for Garrick to get his new bride to the country.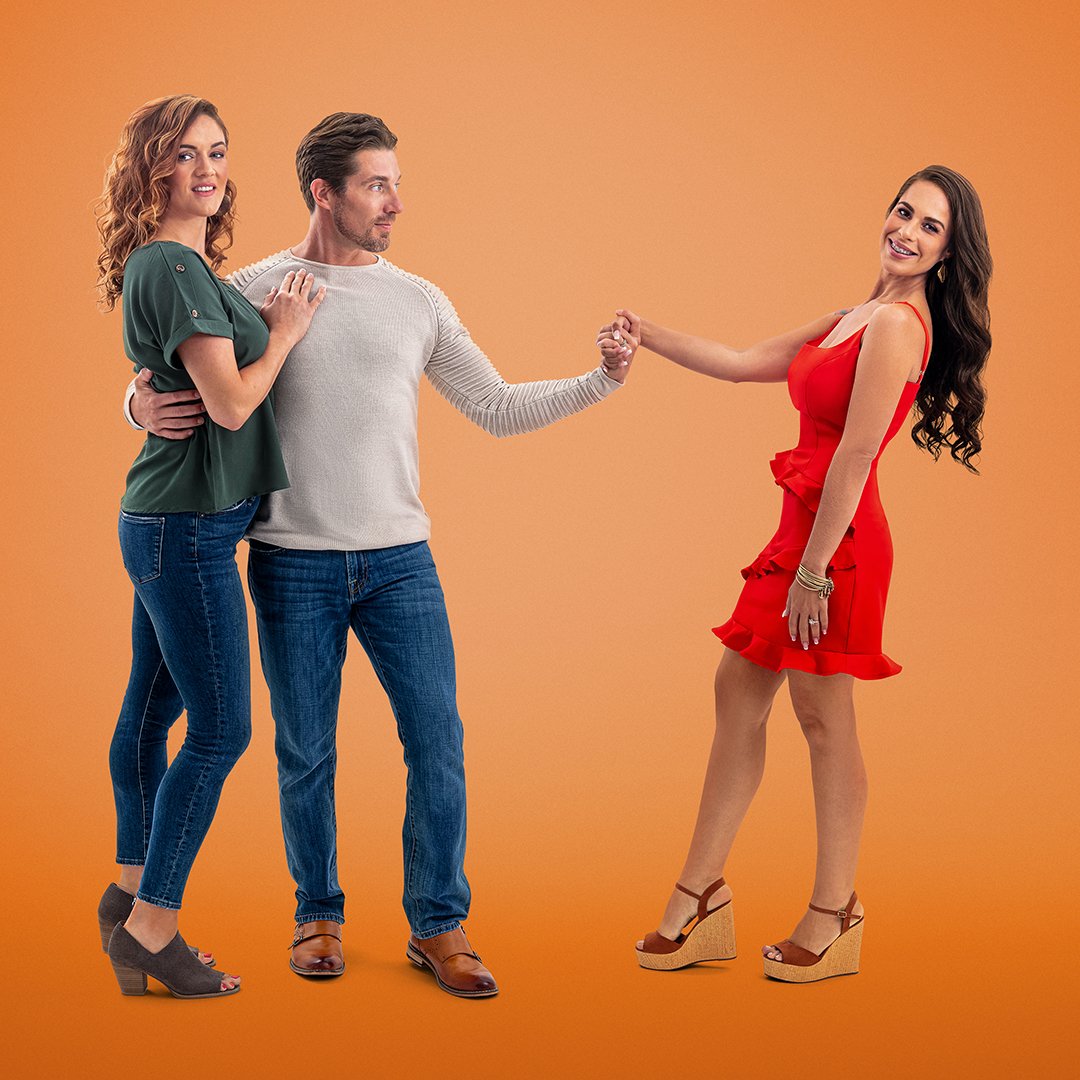 While Garrick and Dannielle seem to enjoy the idea of welcoming Roberta from Brazil, not everyone in the family is quite as keen on the idea. Read on to learn what Dannielle Merrifield's parents have to say about their son-in-law taking a second wife and how a family meet-up led to one of the awkward 30 seconds in series history.
It's a family affair in Cabo 
According to People, Dannielle Merrifield's mother reportedly finds it hard seeing a new wife join her daughter's family. However, despite this apprehension, Dannielle's parents are trying to show support for their daughter's new family structure.
In a recent episode of Seeking Sister Wife, Danielle's parents, Scott and Luann, even agree to travel to Cabo with Garrick, Dannielle, and the grandkids, to meet Roberta in person. Scott and Luann seemed to like Roberta, with Scott stating, "I think she's a sweet girl." This is good news for Roberta, who stated how nervous she was to meet her "new parents." 
However, like most parents, Scott and Luann just want to make sure that Dannielle doesn't get hurt. While the parents agreed to travel with the family to Cabo to meet up with Roberta, they made it clear that they don't wish to know what goes on behind closed doors regarding their son-in-law's courtship with Roberta.
While Scott and Luann have made their wishes known to both Garrick and Dannielle, that really hasn't stopped the couple from oversharing. This oversharing even lead to what many Seeking Sister Wife fans call the cringiest 30 seconds in the series history. 
The cringiest toast in history? 
While in Cabo, a scene shows Dannielle chatting poolside with her parents. Soon Garrick and Barbara join them with drinks in hand. Awkward doesn't even begin to accurately describe the scenes that soon unfold. First, Roberta decides to take her swim cover off because she is just "too hot."
Seconds later, Dannielle suddenly feels the need to take her swim cover off as well. This, of course, is all done in front of Dannielle's parents, who already seem uncomfortable with the scene that has just unfolded before them. A few more seconds pass and Garrick decides to kick the awkwardness up a notch with what might be the cringiest toast in Seeking Sister Wife history. 
Still, poolside, Garrick tells the group, "So I got the baby maker," while holding up some tequila. He proceeds to say, "Here's to the top, here's the middle, hopefully, we all get a little." After this comment, Dannielle responds, "Oh my god. That sounds so dirty."
The conversation proceeds with Garrick saying, "It is so very nice to finally have you here, and our family is getting united. I really hope we have luck and the baby also." Dannielle's parents then begin to question if now is really the right time to have a baby with Roberta still living in Brazil. Garrick responds to their questioning with, "That's true. But God will work through anything."
The most cringy scene from 'Seeking Sister Wife'
After this scene aired, Seeking Sister Wife fans took to Reddit to share their thoughts. One fan simply shared a clip of the scene with the caption, "I present to you, the cringiest 29 seconds this show has ever seen." Soon other fans joined in to discuss how awkward the scene was and how sad it was that Dannielle's parents had to sit through all of that. 
The general consensus among Reddit users was that this scene was probably the most cringy moment in series history. That's saying something to as there have been plenty of awkward moments captured on-screen as families try to navigate the difficulties of bringing in a second wife and living in plural marriage. One fan seemed to sum up this Seeking Sister Wife moment with the statement, "I was sitting on my couch alone, and I was uncomfortable." 
Related: 'Seeking Sister Wife': Garrick Calls Dannielle the 'Large Wife,' Fans Outraged