'Seeking Sister Wife' Season 4: All About Nick, April and Jennifer Davis' Unusual Sleeping Arrangement
On the premiere episode of Seeking Sister Wife Season 4, TLC introduced audiences to the Davis family. They are one of the new families that are featured in season 4. Nick Davis and his wives, April and Jennifer Davis, pride themselves on practicing polygamy according to their own rules. So, of course, even their sleeping arrangement is just as unorthodox as their lifestyle.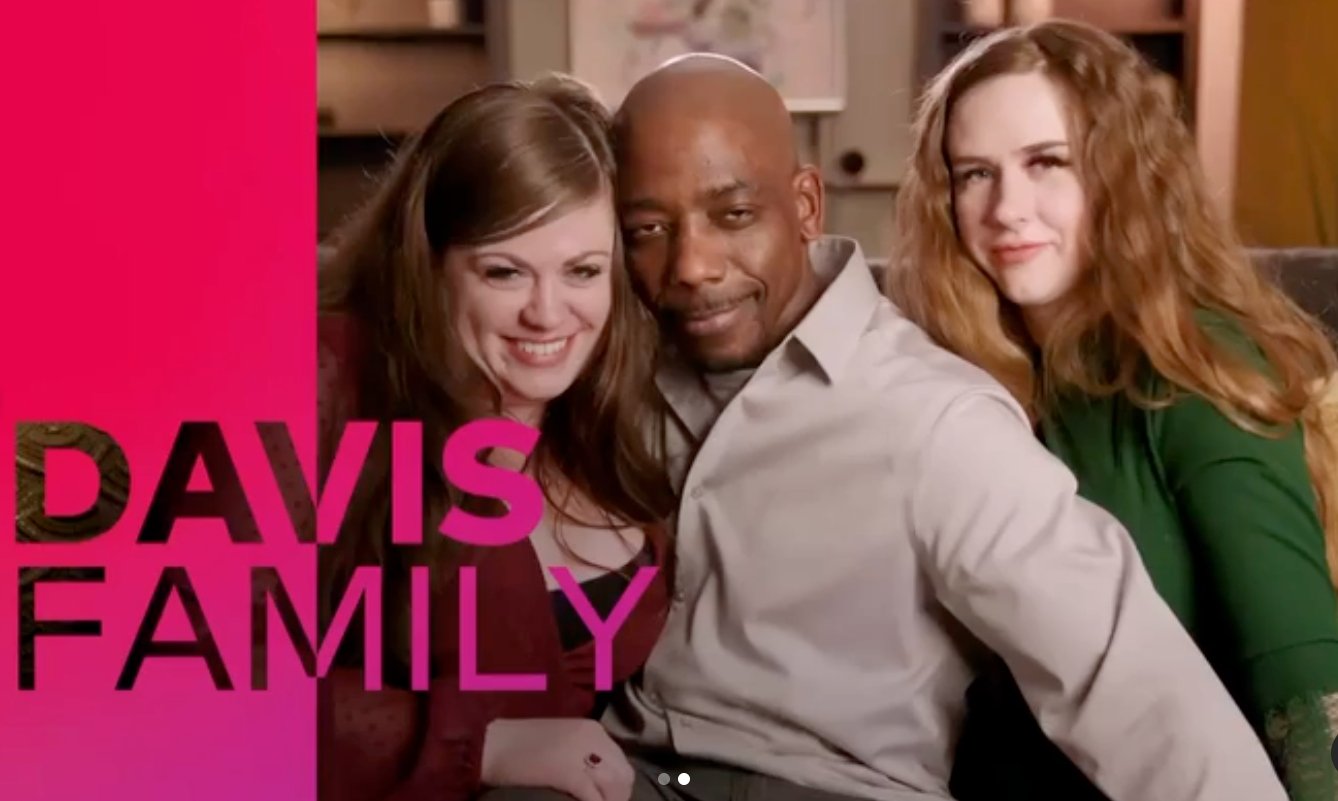 Nick, April, and Jennifer Davis all sleep in one bed
On the June 6 episode of Seeking Sister Wife, Nick explained how he and his family practice plural marriage with a twist. Nick's two wives, April and Jennifer, revealed that they are married to each other in order not only to show dedication to Nick but to each other as sister wives.
Nick and April have been together for over 14 years. And Nick started dating Jennifer, and they have been together for almost five years now.
So how does the Davis family practice polygamy? Jennifer revealed some interesting information about how their family differs from most plural families. She said, "The current sleeping arrangement at home is that we all share one bed." Check out the clip below (via Instagram):
April explained, "Part of that is 'cause of space. I mean, we have the smallest house ever right now. We had to work it out the way we worked it out. And it ended up working out in a way that we prefer."
Jennifer chimed in, "Not one of us spends a night without Nick because it's very special to be able to sleep next to the one you love." Nick admits, "I like to be snuggled up in the middle."
The Davis family denies they are polyamorous
When describing their polygamist lifestyle, the Davis family made it very clear that the wives have intimate relationships with Nick, but separately.
Nick revealed to the cameras, "Our schedule for sex is whenever I feel like it or whenever they feel like it." April explained, "Our schedule for sex is that there is no schedule for sex." However, Nick said that he tries to "make sure everybody's taken care of."
The triad makes it clear that they're not in a polyamorous relationship. April explained, "In regard to intimacy, we always make sure that we're in a separate area of the house when Nick's doing his thing, having one-on-one time with one of the ladies. Make sure that they have that time to themselves."
Nick's first wife, April, explained, "Nick's a lot to handle. Let's just say that." She explained that he's a "lot to handle in the bed" and "in general, in his personality." She said it's nice to have "helping hands" to deal with Nick.
'Seeking Sister Wife' fans weigh in on the Davis family's unusual sleeping arrangement
This is the first time in the history of Seeking Sister Wife that the wives share a bed with the husband together. So, of course, many fans had their reaction to hearing about the Davis family's sleeping arrangement.
One fan wrote via Reddit, "Anyone else getting throuple vibes from the Davis fam??" The fan went on, "Seems like April and Jennifer are almost in a relationship too with the way they interact. And they all sleep in the same bed?? I feel like they're just a throuple."
Another fan commented, "Definitely throuple vibes absolutely yes. Mean they sleep in the same bed, and you're telling me nothing happens?? Come on now."
Could it be that the Davis family is secretly a polyamorous throuple but is just playing up the polygamy for the TLC show? With their unusual sleeping arrangement, fans wonder what the truth really is. Audiences will have to tune in to Seeking Sister Wife Season 4 to find out more about the Davis family and their search for a 3rd wife.
Seeking Sister Wife airs Mondays at 10 pm EST on TLC and discovery+.