'Seeking Sister Wife': The Snowden's Exes Have Set Up a GoFundMe for Christeline Petersen After She Split From Family
There are many ways to make a family. Most of those various ways can be found on reality TV, specifically TLC. The channel has become renowned for showcasing couples with hundreds of different relationship ideologies. Seeking Sister Wife is one of those shows.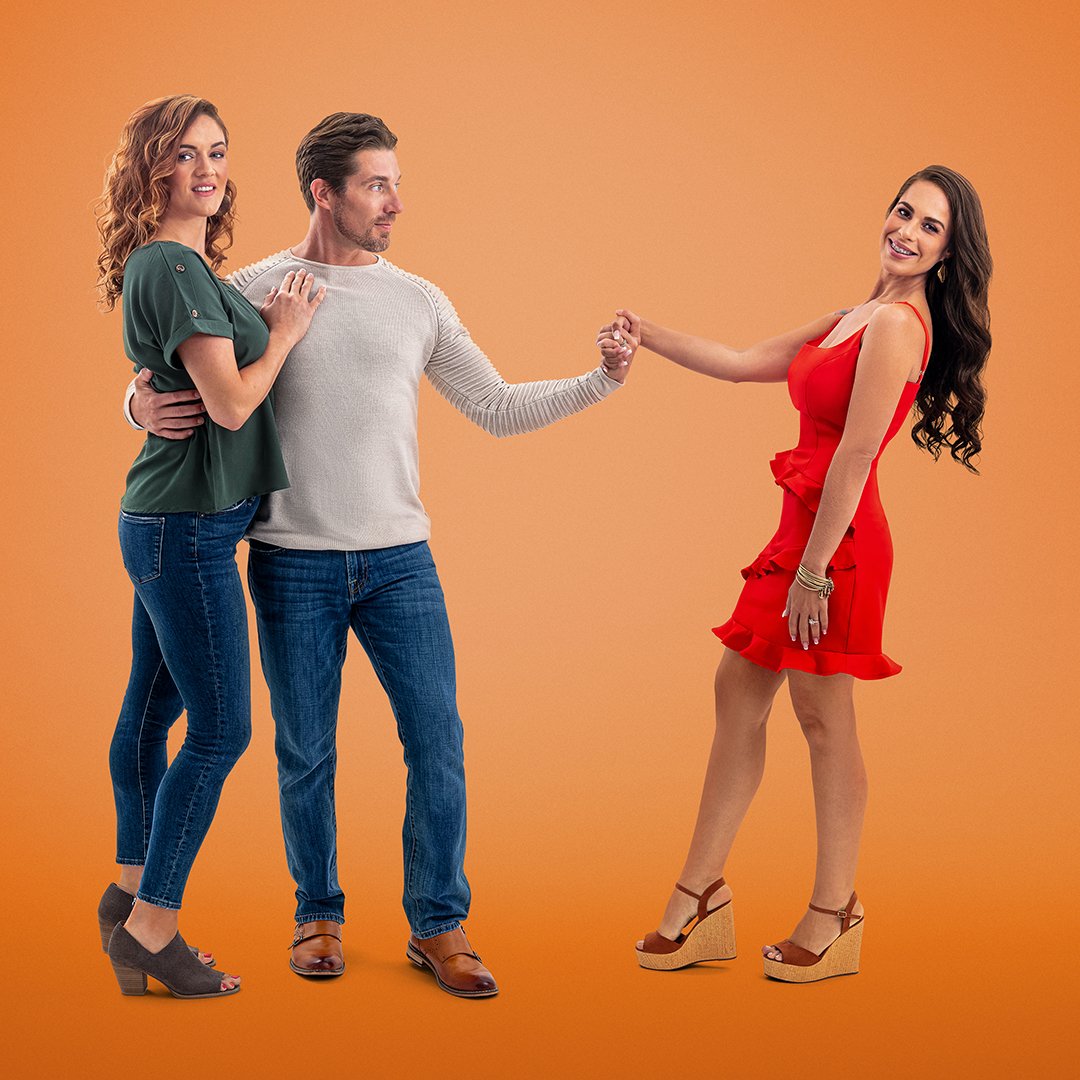 The reality TV hit follows different polygamous couples as they try to find a new member for their family. Dimitri and Ashley Snowden have been searching for a third woman to add to their marriage for all three seasons of Seeking Sister Wife. At the end of season three, it seemed like they had finally found happiness with Christeline Petersen.
Christeline Petersen's marriage fell apart fast 
South African native Petersen isn't the first woman to try and join Ashley and Dimitri's marriage. During the first season of Seeking Sister Wife, the two were dating a woman, but things didn't work out. Then, at the end of season two, Dimitri had a spiritual marriage with Vanessa Cobbs. Things went south with Cobbs, and the Snowdens began to court two women: Tayler Middleton, and Petersen.
At the end of season three, Petersen and Dimitri got married (spiritually). But things took a turn for the worse. According to Monsters and Critics, by January 2021, before the finale of Seeking Sister Wife even aired, Petersen had filed protective orders against both Dimitri and Ashley.
Both were later thrown out, but Petersen alleges that the abuse she suffered at their hands has her afraid for her life. She says Dimitri choked her and slammed her into their headboard, while Ashley was verbally abusive and prevented her from leaving the house. 
Some of the Snowden's exes have set up a GoFundMe for Christeline Petersen 
The Snowdens have tried hard to make their plural family dream a reality. That means they've left a lot of exes in their wake, and apparently, not all of them harbor goodwill toward the couple. Many of the Snowden's exes have banded together to help Petersen in her time of need.
Ariadne Joseph never appeared on the Sister Wife show, but according to The Sun, she dated the Snowdens before the TLC hit was on the air. When Petersen came forward with her abuse allegations, Joseph was unfortunately not surprised. 
To help Petersen, Joseph set up and shared a GoFundMe. Vanessa Cobbs is the beneficiary so that Petersen's location can remain secret. Petersen is terrified of Dimitri and Ashley finding out where she is. In addition to Cobbs and Joseph, Middleton has also gotten in on the GoFundMe action, sharing the post with her many followers. 
Is Christeline Petersen still in the US?
Joseph, Cobbs, and Middleton are being secretive about where Petersen and her children are currently living. Petersen fears for her life and the other exes take that seriously. But they are clear that Petersen has not returned to her native South Africa.
According to the GoFundMe, "100% of the funds raised (minus Gofundme's fee) will go towards getting Christeline back on her feet and stabilized here in the States until she can transition back home to South Africa."
Fans on Joseph's page were confused about TLC's role in all this. One fan asked why TLC won't buy Petersen a ticket home. After all, the network played a big part in getting her to the US in the first place. Joseph responded that "TLC has done nothing! They haven't even responded to what's happened."
Unfortunately, that's not surprising given the network's history. Despite accusations of sexual abuse by Josh Duggar coming out in 2015, the network continued to air Counting On and various spinoffs until he was arrested for child pornography charges this year. 
How to get help: In the U.S. and Canada, text the Crisis Text Line at 741741 to reach a crisis counselor for support.
RELATED: Love 'Sister Wives?' Binge-Watch These 12 Other Polygamy Shows and Movies