'Seeking Sister Wife' Spoilers: Did Roberta Break Up With Garrick Merrifield Over 3rd Wife Drama?
On the premiere of Seeking Sister Wife Season 4, the Merrifield family shocked audiences with news that they're currently seeking a third wife. According to Garrick Merrifield, it was his wife, Dannielle Merrifield's idea to start seeking another wife immediately.
Of course, Garrick's fiancée, Roberta Pache, wasn't happy with this news. Did the hastiness of adding another wife cause Roberta to dump the relationship entirely? Here's what we know so far.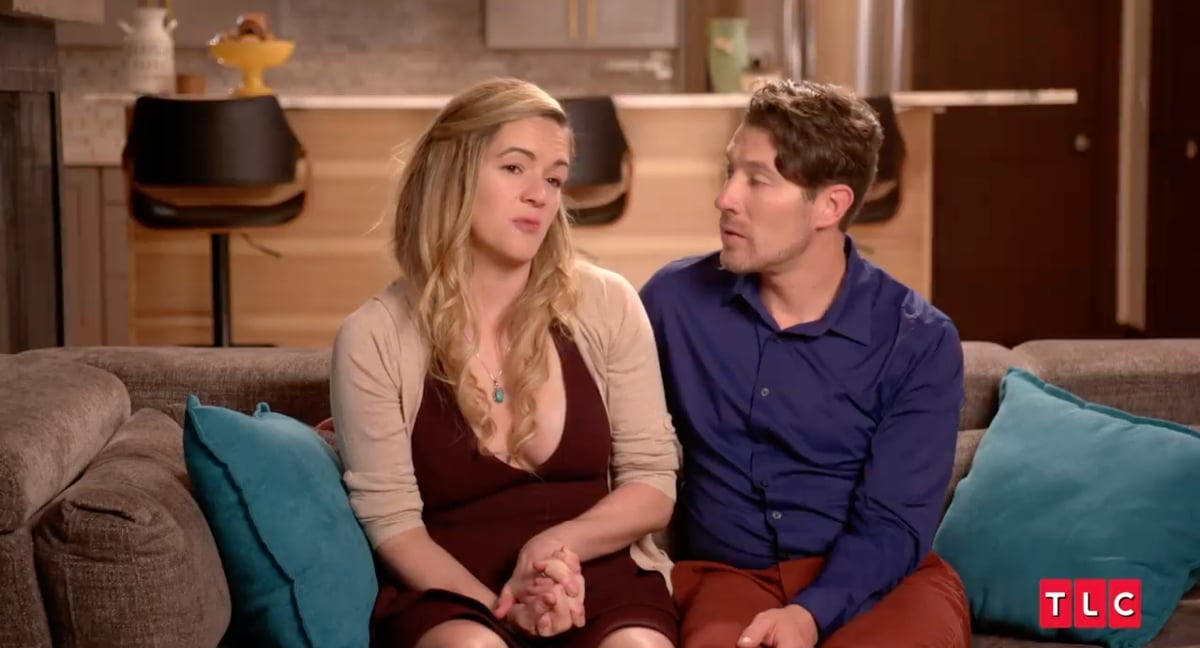 Dannielle Merrifield wants to add a 3rd wife
On the June 6 episode of Seeking Sister Wife, Dannielle revealed she wanted her husband, Garrick, to start dating again, searching for a potential third wife. As fans know, the couple were hoping to bring their second wife, Roberta, to the United States so that they could be a family.
However, the process is taking much longer than expected. Roberta's fiancé or K-1 visa was approved, but she has yet to fly from Brazil to Colorado due to her mother's health issues.
In the meantime, Dannielle proposed the idea that they start looking for a third wife to add to the mix before Roberta gets there. Garrick said, "Dannielle approached me and said, 'Hey, I think maybe God wants us to have another wife.' I was shocked." Check out the Seeking Sister Wife clip below (via Instagram):
Dannielle explained that the news that they would start seeking more wives for Garrick was a shock to Roberta. Dannielle said Roberta wanted to "settle down" with Garrick before adding a third wife.
She said, "I explained to her that the third wife would help balance out the fact that, if Bert's with Garrick, then I have someone to support me, and we can do things together and vice versa, so we're not alone."
Did Roberta break up with Garrick because of jealousy?
In the trailer for Seeking Sister Wife Season 4, Roberta becomes angry with Garrick for kissing the new woman he's dating, Lea Newton. She tells him that she doesn't want him to be intimate with Lea. She says, "No kisses. Friends."
So does Roberta break up with Garrick over the jealousy brought on by adding Lea to the family? While fans will have to watch the rest of the season to find the definite answer, some clues suggest it could be over between them.
As of June 2022, Roberta is not following Garrick or Dannielle on Instagram. However, Lea follows the Merrifield couple, and they're following her back. This could be a major indication of trouble in paradise for Roberta and Garrick. Also, it could be an indication that Lea could be taking Roberta's place as the second wife.
Dannielle worries that Roberta is too 'insecure and jealous' for a third wife
In the premiere episodes, Dannielle and Garrick meet a new potential wife, Lea, for the first time. The couple takes a trip from Colorado to California to spend some time with her. Lea, a 30-year-old single mother of one, revealed that she was raised in a plural marriage and was even in a polygamist relationship in the past. She also said that she couldn't see herself in a monogamous relationship.
Lea was more than excited to get to know Roberta. However, Roberta isn't eager to get to know Lea, based on the awkward video chat they have in the trailer for season 4. However, Dannielle is more than excited for Lea to join the family. She almost has a gleem in her eye when she talks about how difficult it will be for Roberta.
Dannielle tells the cameras, "I think there'll definitely be an adjustment with a third coming in, and I think it will be maybe a little more challenging for Roberta being on the opposite end of that." She then noted how "insecure and jealous" Roberta is and how it will be hard on her to share Garrick.
In the trailer, Dannielle and Roberta have an emotional heart-to-heart where they discuss trust. Could this be the moment when everything begins falling apart for Roberta? Fans will have to continue watching season 4 to find out how this tricky situation will play out.
RELATED: 'S'eking Sister WiWife'eason 4: Meet the 3 New Polygamist Families (and See Who's Returning)