'Seinfeld': Amy Schumer Says Elaine Benes Was a Major Influence on Her Growing Up
Seinfeld was a big influence on Amy Schumer in the 90s. The comedian and actor grew up watching the TV show starring Jerry Seinfeld, Julia Louis-Dreyfus, Michael Richards, and Jason Alexander. But one character impacted Schumer more than others: Louis-Dreyfus' Elaine Benes.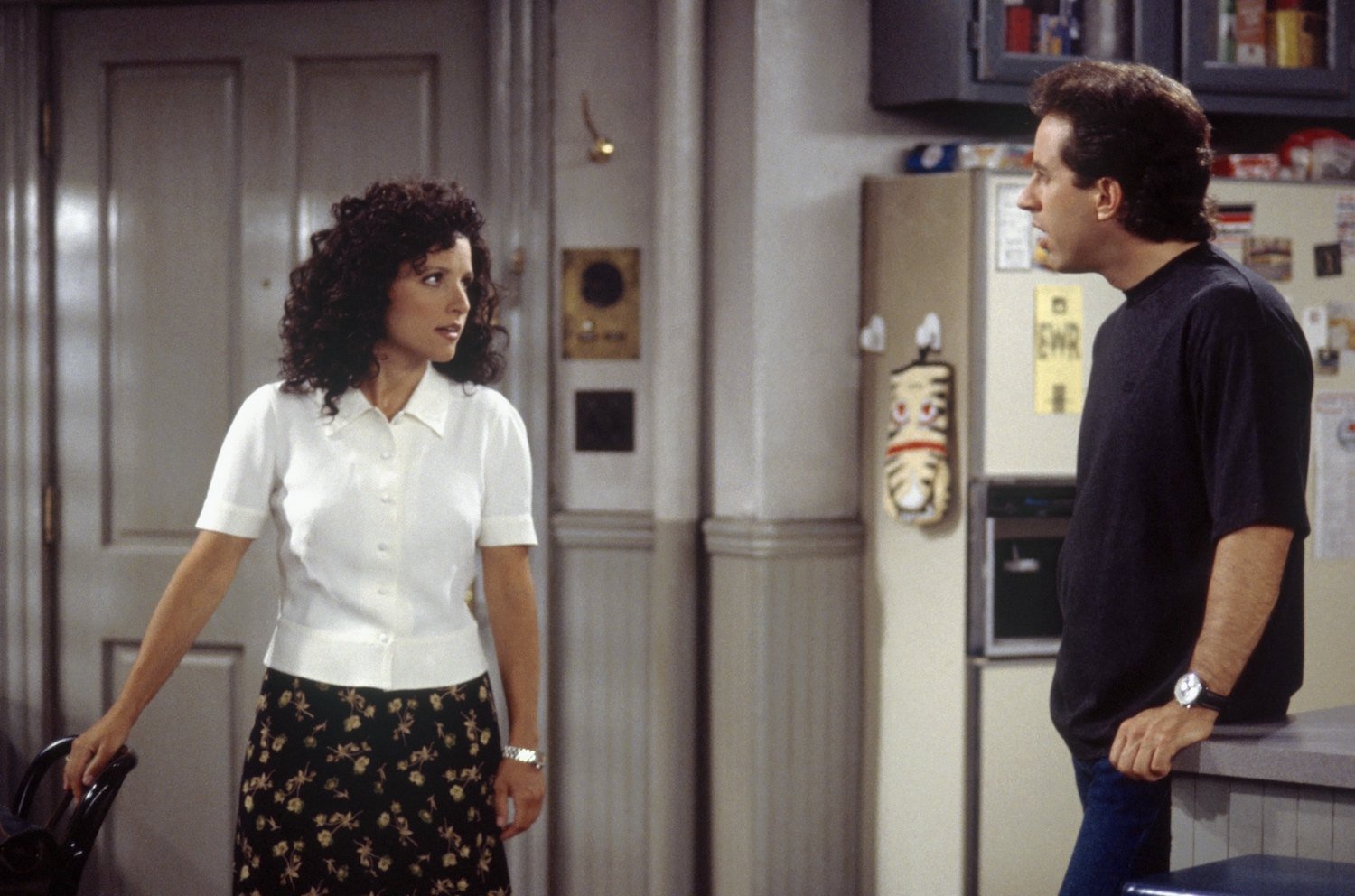 Elaine Benes from 'Seinfeld' broke the mold for women on TV
The only female lead on Seinfeld, Elaine's attitude made her unlike any other woman on TV. Throughout Seinfeld's nine-season run, she had many scene-stealing moments. 
There were the dance moves Seinfeld producers thought would ruin Louis-Dreyfus' career. And Elaine figuring out whether or not a man was "sponge-worthy."
Seinfeld is an iconic series with memorable characters. No one can forget Kramer's entrances or Jerry's puffy shirt that's now in the Smithsonian's National Museum of American History. But it's Louis-Dreyfus' character that resonated with Schumer as a kid.
Amy Schumer on Elaine Benes: She 'contributed to my development'
The Schumer the world knows today is, at least in part, because of Elaine on Seinfeld. As the Trainwreck star told Time, Elaine impacted her not only as a person but as a comedian too.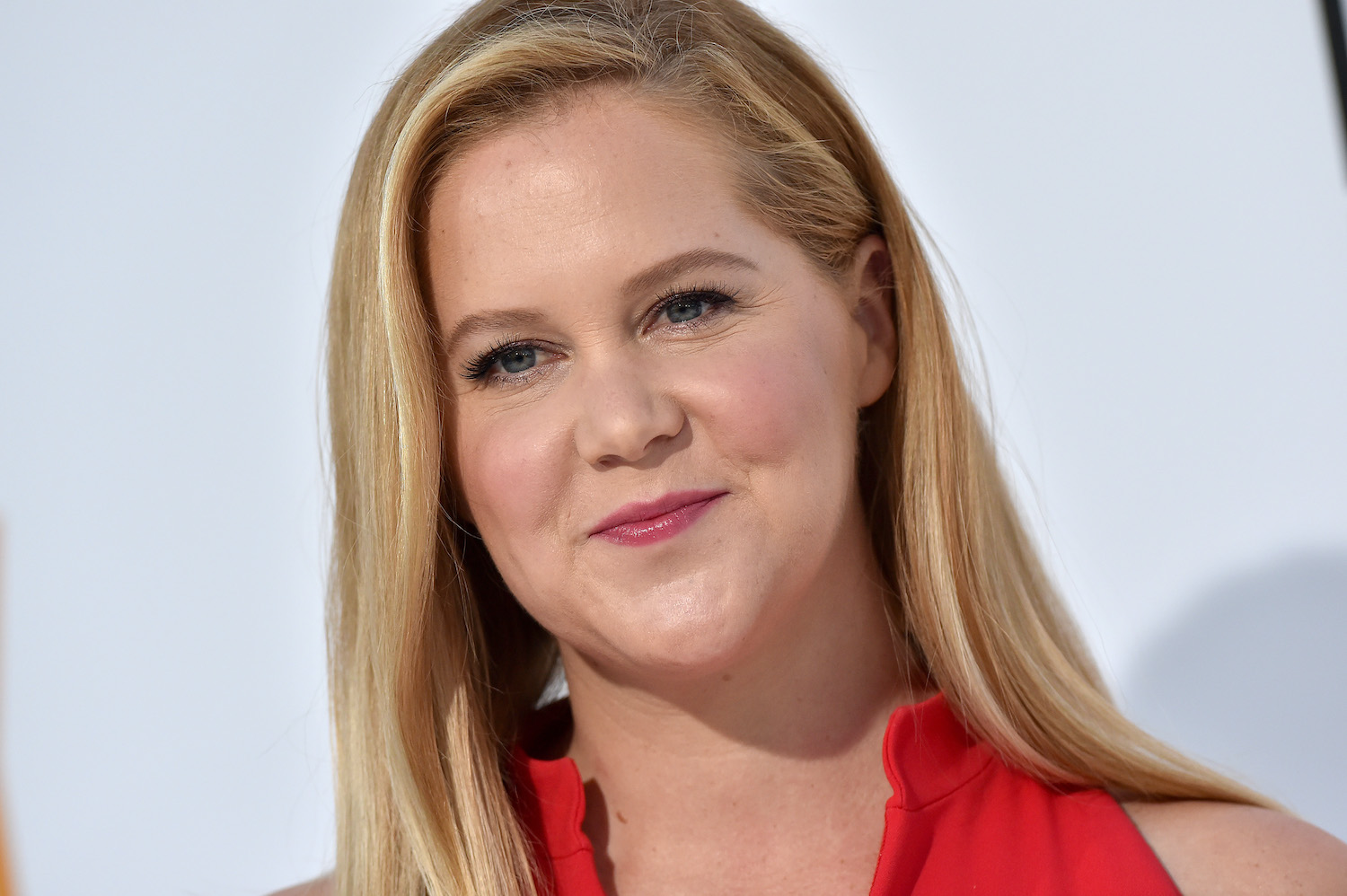 Schumer remembered seeing Elaine do stuff women didn't do. 
"She didn't do the things that we're all taught, as women, to do: be selfless, control your impulses," Schumer said. "She had no interest in filling that role we'd all been sold about how women were supposed to be."
"That probably contributed to my development as a person as well as a comedian," she added. 
Schumer currently stars in Food Network's Amy Schumer Learns to Cook, with her husband, chef Chris Fischer. Before starring on her own cooking show, Schumer played the lead role in I Feel Pretty and Snatched.
She also has a number of standup comedy specials and is a published author. Schumer released The Girl with the Lower Back Tattoo in 2016. 
Julia Louis-Dreyfus fought to get 'really meaty comedy stuff' on 'Seinfeld'
Louis-Dreyfus wasn't supposed to be on Seinfeld originally. Larry David and Jerry Seinfeld, the show's creators, only added Elaine after NBC insisted. Louis-Dreyfus fought to get "really funny stuff" for her character.
"I didn't think I was getting enough really meaty comedy stuff," she said in a 2006 DVD-extra documentary about Seinfeld, according to Time. "I had stuff, but it wasn't, like, the really funny stuff." 
As Seinfeld fans know, Louis-Dreyfus has funny moments as Elaine. Her performance went over so well with critics and viewers that Louis-Dreyfus won a Golden Globe in 1994. 
Had Louis-Dreyfus not fought to get more substantial storylines for Elaine, the character might not have had a profound impact on Schumer. 
Watch Seinfeld on Hulu until 2021 when it becomes available on Netflix.