'Seinfeld' Behind-the-Scenes Photos From the End of the Series
Seinfeld is one of the most iconic TV shows of all time. After nine seasons, multiple awards, and endless laughs, the comedy came to an end. Relive the final days of Seinfeld with behind-the-scenes photos. 
'Seinfeld' is known as the show about nothing
Seinfeld premiered on July 5, 1989. It followed stand-up comedian Jerry Seinfeld and his friends. Unlike traditional TV shows, Seinfeld was about the day-to-day lives of Jerry, George Costanza (Jason Alexander), Elaine Benes (Julia Louis-Dreyfus), and Cosmo Kramer (Michael Richards). 
There were no love triangles or major mysteries to solve. Rather, Seinfeld focused on everyday life. That meant the characters would meet up at Jerry's apartment or the fictional Monk's Café and discuss things that were happening in their lives.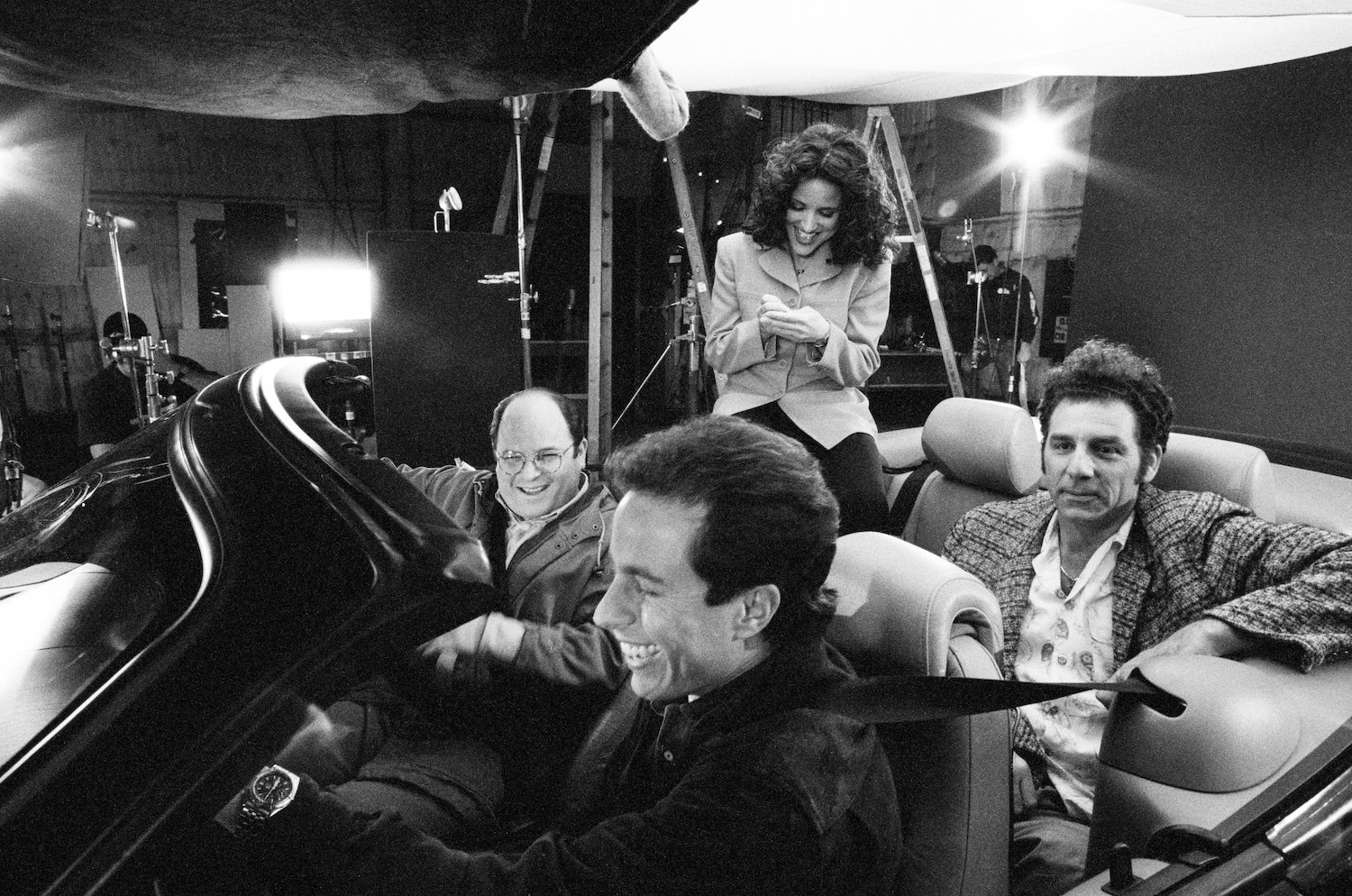 RELATED: 'Seinfeld': Julia Louis-Dreyfus Describes the 'Reality Slap' the Cast Got After Going Unrecognized in NYC
Seinfeld rejects the claim Seinfeld is about nothing. He said the program was simply a representation of his life in New York City at the time.
'Seinfeld' series finale attracted millions of viewers
The end of Seinfeld is one of the most-watched series finales in TV history. The program came to an end with a two-episode send-off.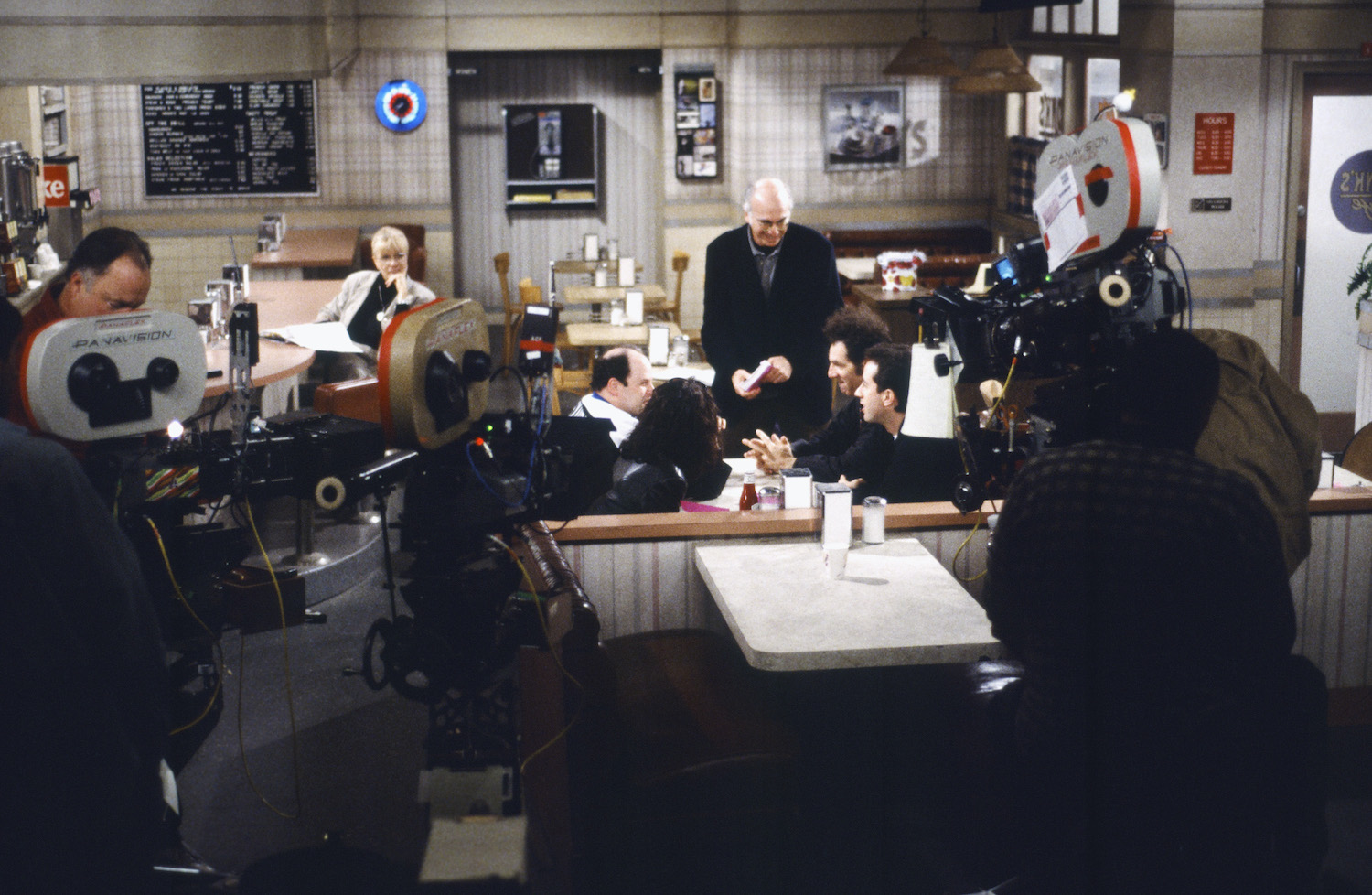 RELATED: 'Seinfeld': Amy Schumer Says Elaine Benes Was a Major Influence on Her Growing Up
Seinfeld Season 9 Episode 23: "The Finale Part 1" and Seinfeld Season 9 Episode 24: "The Finale Part 2" aired on May 14, 1998. Approximately 76.3 million viewers tuned in to say goodbye to Jerry, George, Elaine, and Kramer. 
Friends, M*A*S*H, and Cheers are the only other TV shows to pull in similar figures for a series finale. 
RELATED: 'Seinfeld': A Pregnant Julia Louis-Dreyfus 'Burst Into Tears' When Jerry Seinfeld Suggested Elaine 'Just Get Fat'
Nancy Sinatra watched 'Seinfeld' series finale and missed out on a final visit with father, Frank Sinatra
Nancy Sinatra counted herself as one of the millions of viewers who watched the Seinfeld series finale. She watched the last episode of Seinfeld not knowing her father, legendary singer Frank Sinatra, would pass away while it aired on the West Coast.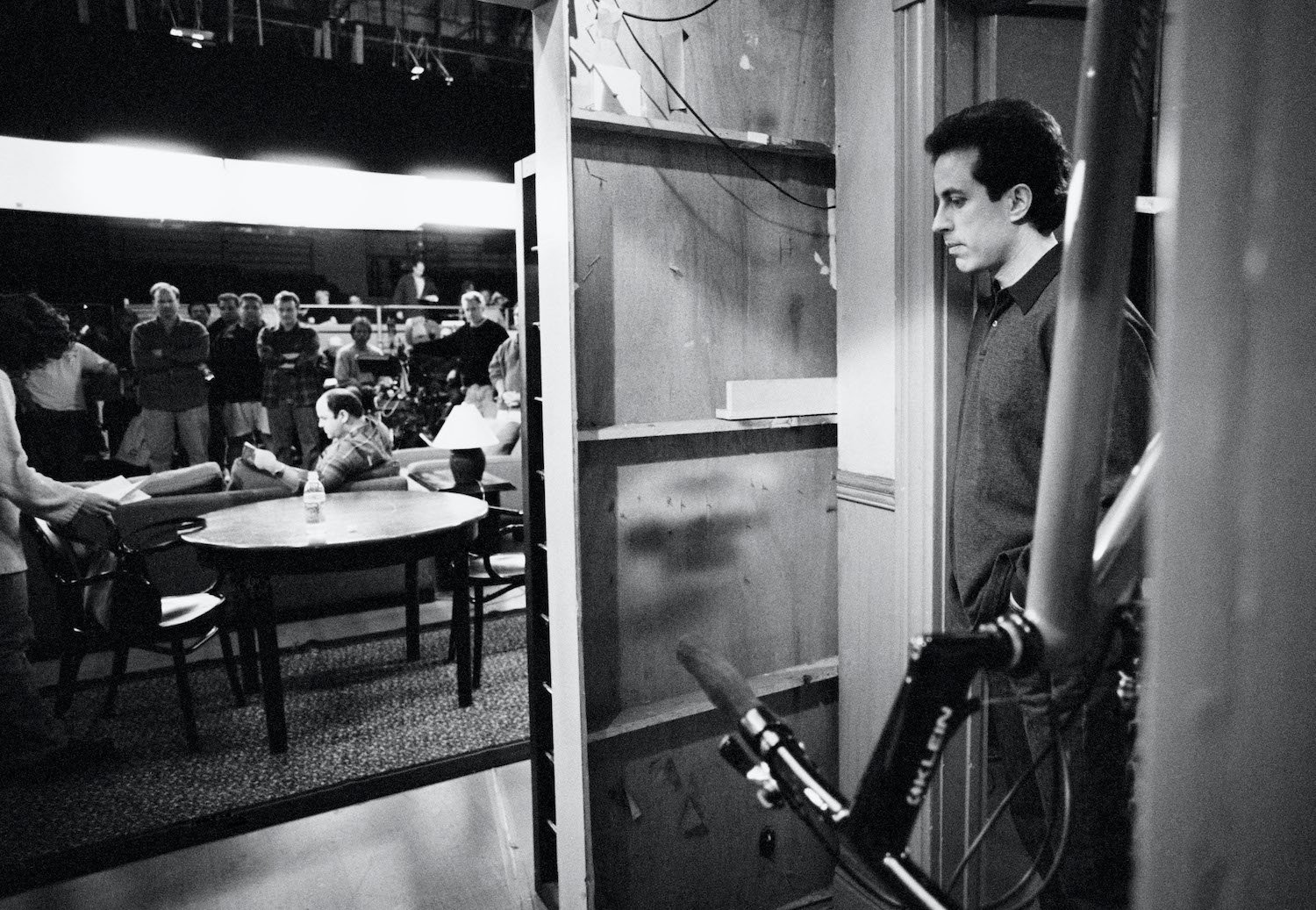 RELATED: 'Seinfeld' Star Julia Louis-Dreyfus Wasn't in the Pilot — Here's Who Almost Took Her Place
Sinatra later said she'd planned a visit to her father that day but got caught up in watching Seinfeld re-runs in the lead up to the series finale.
"I got so involved watching the damn show that I never got over to my dad's," Sinatra told the Spartanburg Herald-Journal.
Many 'Seinfeld' fans didn't like the series finale
Seinfeld co-creator, Larry David, returned to write the series finale after exiting the show in season 7. David wrote many beloved episodes of Seinfeld. However, the series finale's not one of them. Most fans disliked the last episode of Seinfeld.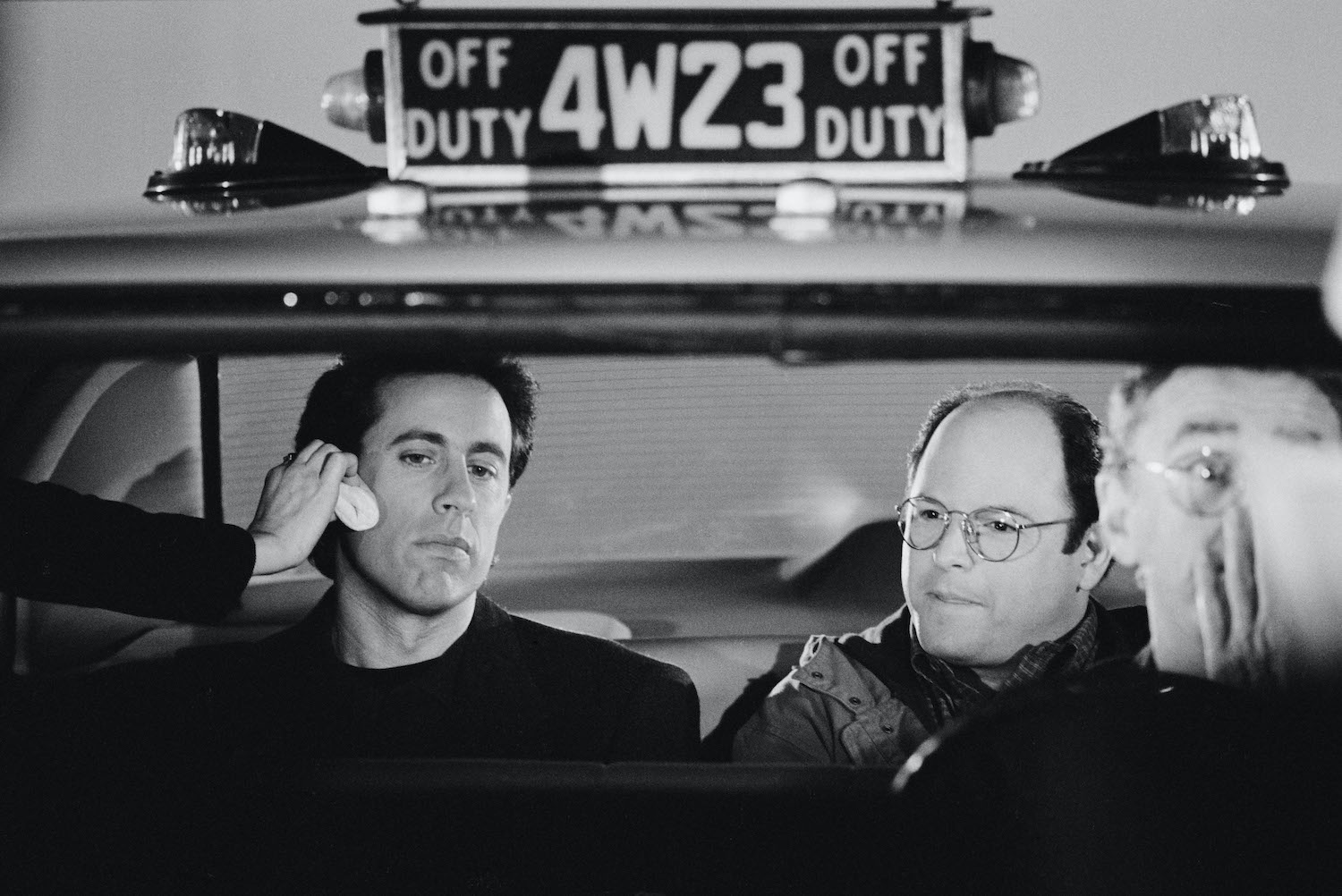 RELATED: 'Seinfeld' Filming Locations To Visit in New York City
George, Elaine, Jerry, and Kramer are sentenced to one year in prison after failing to help during a carjacking. Not remorseful in the slightest, they sat in a prison cell talking about buttons in the final moments of the show.
Jerry Seinfeld gifted his 'Seinfeld' co-stars Cartier watches when the show ended

As mentioned in a previously published article about Seinfeld's parting gift to his co-stars, the stand-up comedian reportedly gave his fellow Seinfeld stars a pricey keepsake.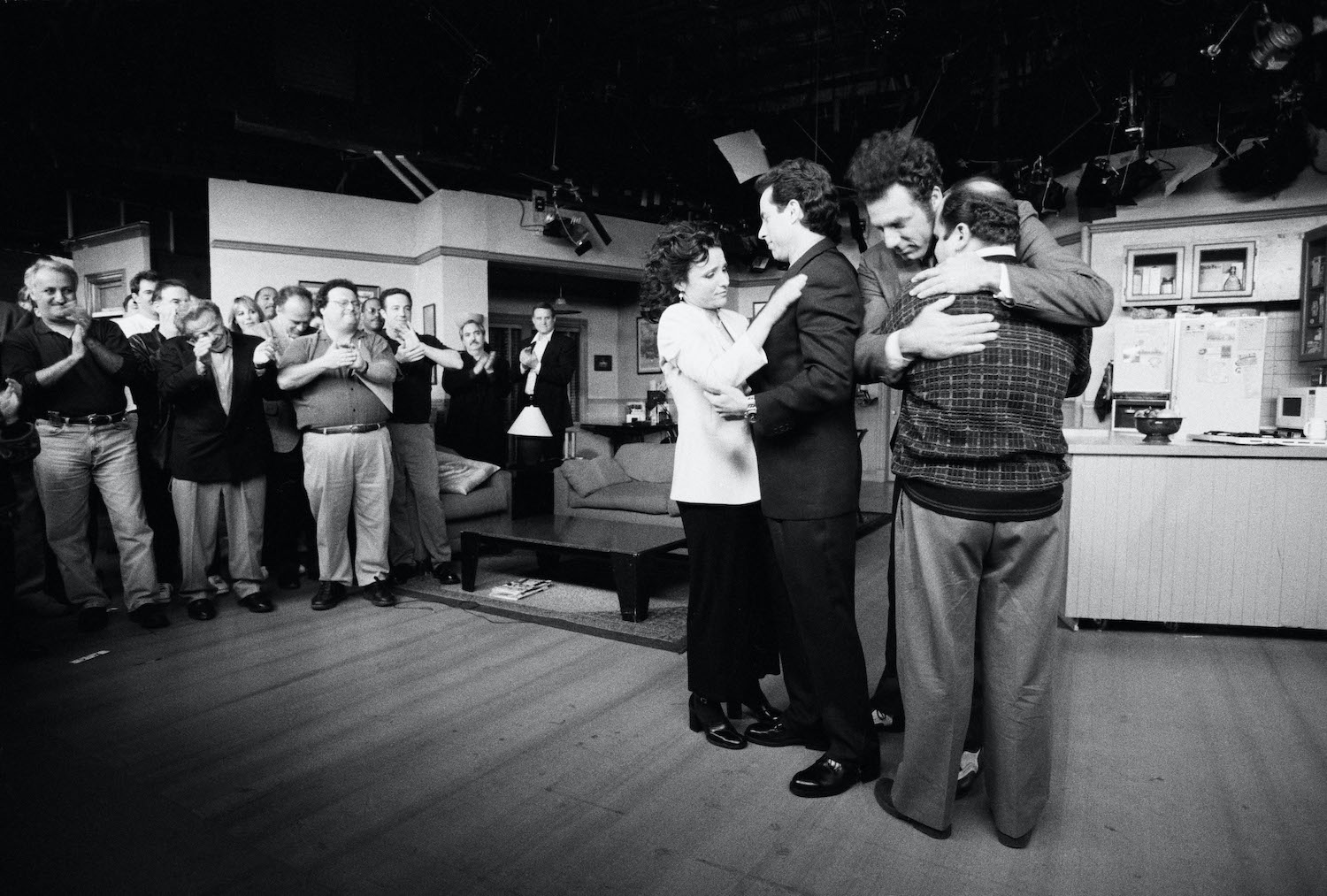 According to Seinfeld supporting cast member Patrick Warburton, Seinfeld showed up on the last day of filming with engraved Cartier watches for his co-stars.
RELATED: New Deal Makes Netflix the Future Home For All 'Seinfeld' Episodes