'Seinfeld' Filming Locations To Visit in New York City
Visiting New York City and want to see some of Jerry, Elaine, George, and Kramer's old haunts from Seinfeld? Check out these spots, all seen at one point or another during the TV show's nine-season run.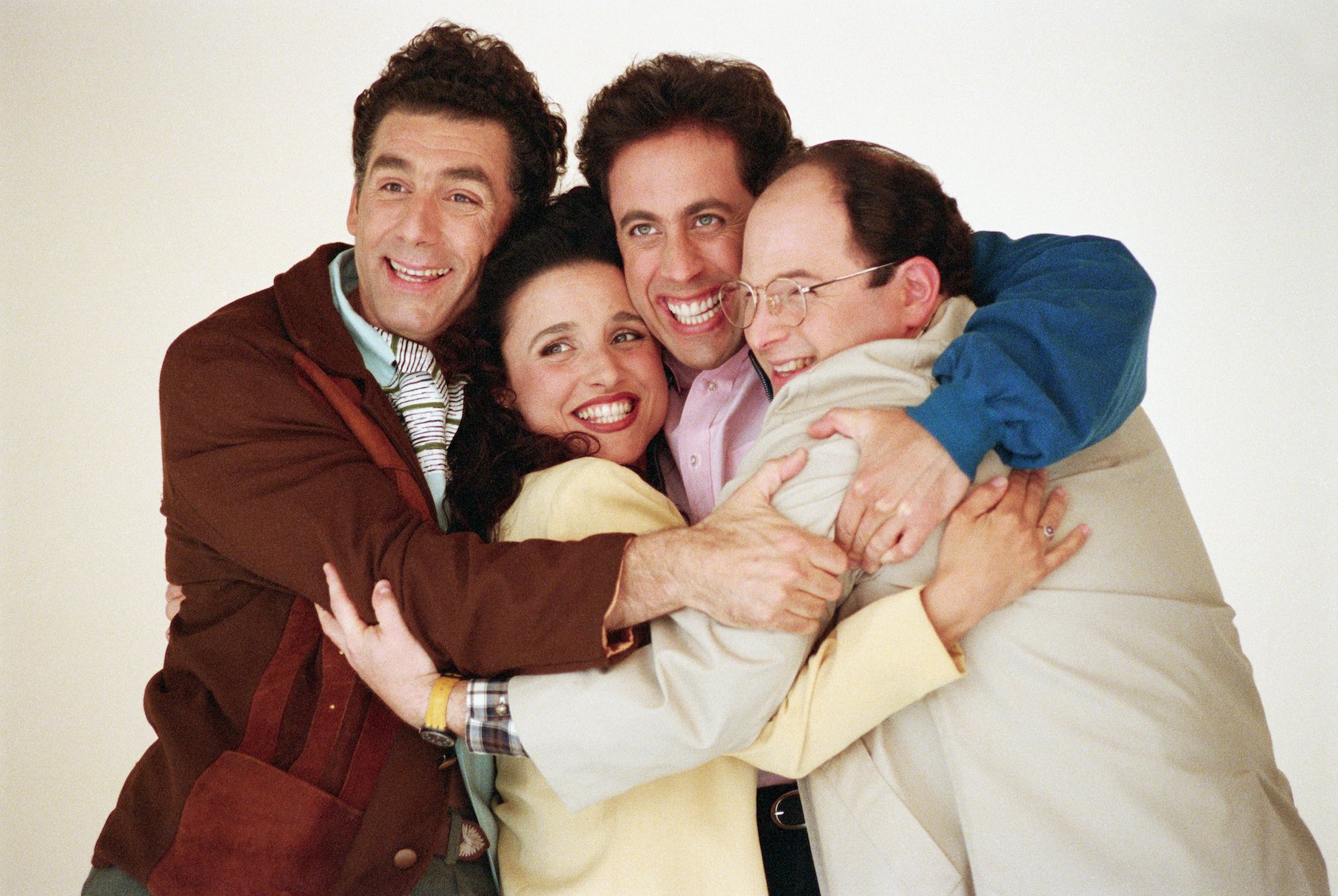 Monk's Café on 'Seinfeld' is actually Tom's Restaurant
Monk's Café is to Seinfeld what Central Perk is to Friends. It's the place where the foursome often meets for a casual meal to talk about their lives. The restaurant is one of the main sets on the show, a staple throughout Seinfeld's original run, and now iconic. 
Fans can't visit Seinfeld's Monk's Café because the interiors were filmed on a soundstage. However, they can visit Tom's Restaurant, which is the next best thing.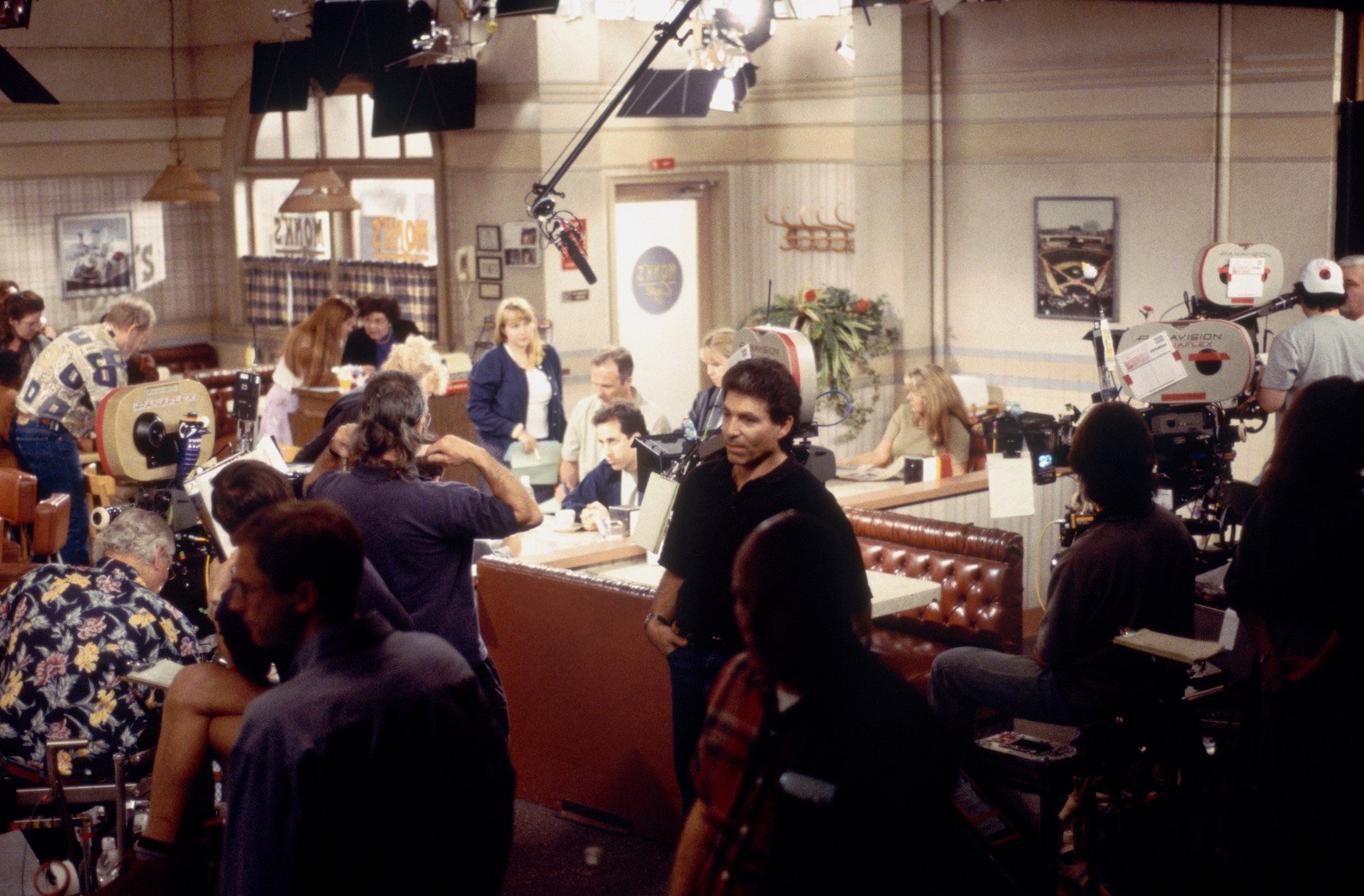 The program used exterior shots of the diner to serve as the fictional cafe. The famous red "restaurant" sign still remains ready for eager fans to feel like they've stepped inside an episode of Seinfeld. There are also banners with the characters' names. 
Bonus, Tom's Restaurant is open 24 hours so head there whenever nostalgia for the iconic '90s series strikes. 
The H&H Bagels seen on 'Seinfeld' is now home to a different business
H&H Bagels holds a special meaning to Seinfeld fans. After years of wondering about Kramer's job, viewers finally get an answer. He worked at the bagel shop but had been on strike for more than a decade.
The exact H&H Bagels location used in the series is now a cell phone store, according to Untapped New York. The shop also has a storied history of serving celebrities. Michael J. Fox, Barbra Streisand, and Jerry Stiller, the actor who plays George's dad in Seinfeld, have all been customers. 
And if the place looks familiar, that might be because it made an appearance in You've Got Mail starring Meg Ryan and Tom Hanks. 
Don't bother searching for Jerry's apartment from 'Seinfeld'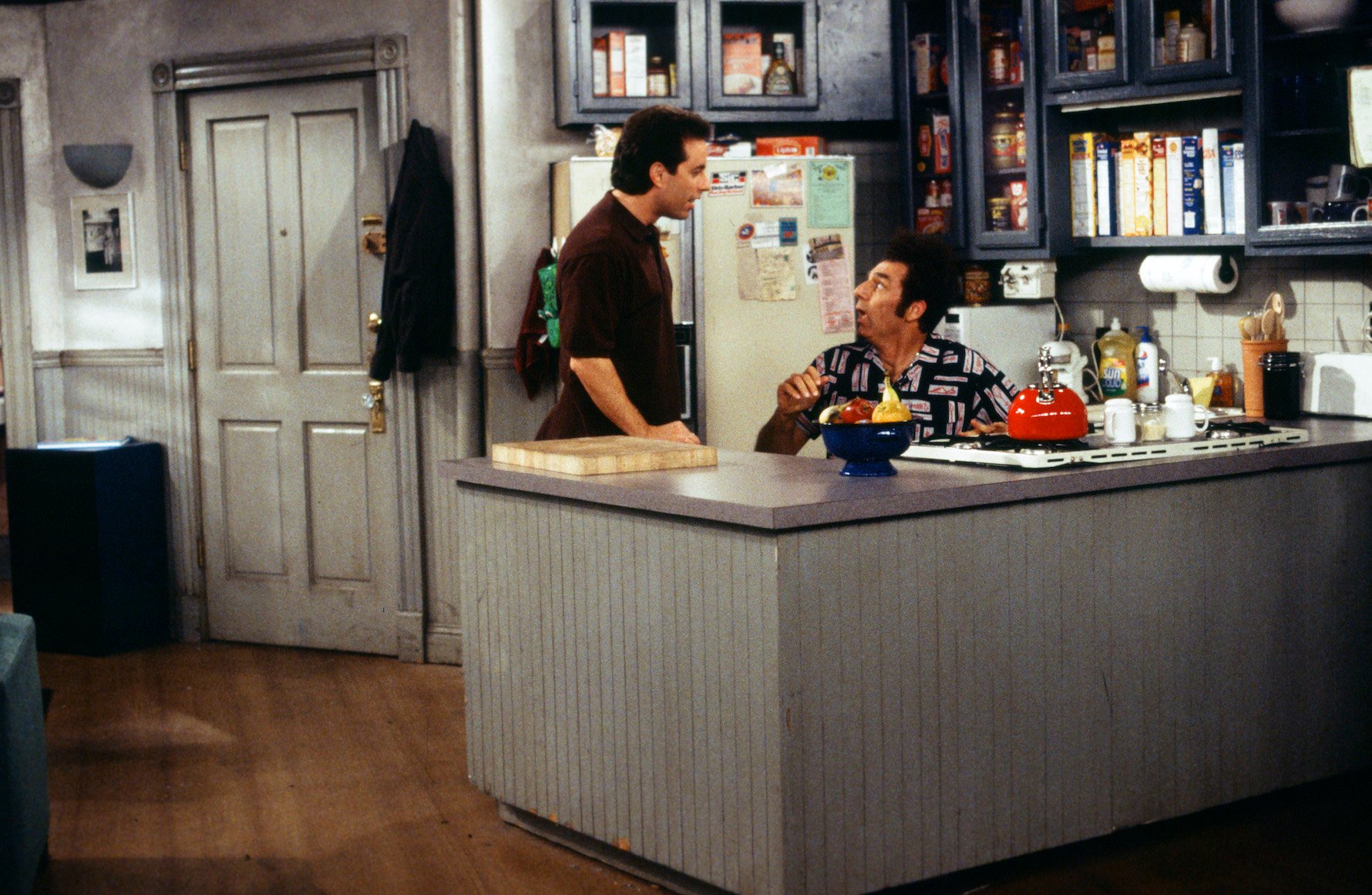 Jerry's apartment is another one of the often-used sets on Seinfeld. Kramer lives in the same building across the hall and famously stops by for visits with his signature entrance.
While the building looks like it belongs in New York City, it's actually in Los Angeles. According to HuffPost, the show used exterior shots of a building in LA and filmed the interiors on a soundstage.
Visit the hospital where the Junior Mint incident happened on 'Seinfeld'
While observing a medical procedure with Jerry, one of Kramer's Junior Mints ends up inside the patient's surgical cavity.
Instead of being made out to be a disastrous moment à la Grey's Anatomy, it's all laughs. Seinfeld Season 4, Episode 20: "The Junior Mint" remains one of the show's most memorable for the candy slip up.
For fans who want to see the hospital where Jerry and Kramer witnessed the procedure, head to Mount Sinai Morningside. Seinfeld used exterior shots of the hospital, according to Untapped New York.