'Seinfeld': Jerry Seinfeld 'Begged' This Actor to Play George Constanza Before Jason Alexander Got the Part
Seinfeld was a brilliant sitcom, and it was brilliant for many reasons. The show's writing was top-notch. As sharp and smart as the jokes were, however, its cast was equally responsible for the show's success.
The show's four main characters created one of the most iconic quartets in TV history. While it seems as if casting all four of the actors who appeared in the show was a no-brainer, they all had to audition for their roles.
In the case of one rol,e in particular, another actor nearly played the part. Let's take a closer look at how Jason Alexander was not the first choice to George, and who Jerry Seinfeld begged to play the character. 
What was the premise of 'Seinfeld?'
RELATED: 'Seinfeld': Some of Jerry Seinfeld's Girlfriends Were Terrified to Come on the Show — 'Jerry, I'm So Nervous!
Seinfeld is famously known as the "show about nothing," but a better description was it being a show about everything. The show follows the exploits of stand-up comedian, also named Jerry Seinfeld. Joining him are his best friend George Costanza, ex-girlfriend Elaine Benes, and his intrusive neighbor Cosmo Kramer. The earlier seasons of the show opened and closed with Jerry performing stand-up routines that often related to the plot lines of the show.
Seinfeld was a visionary sitcom in that it championed the mundane. Whereas other sitcoms had convoluted or wacky plot lines, Seinfeld kept it simple. Created by Seinfeld along with fellow New York comic Larry David, the show had a simple credo according to the Wall Street Journal: "No hugging, no learning." Many sitcoms veered into the maudlin, but not this one. Seinfeld always went for laughs no matter how immoral they may seem.
Now the show is remembered for its classic plot lines, though at the time they may have seemed too boring to watch just hearing about them. For example, a season three episode called The Chinese Restaurant features Jerry, George, and Elaine spending the entire episode waiting for a table at a restaurant. On its surface, that seems uninteresting to watch. But part of the show's brilliance was its ability to mine humor out of any social setting.
The iconic character of George Costanza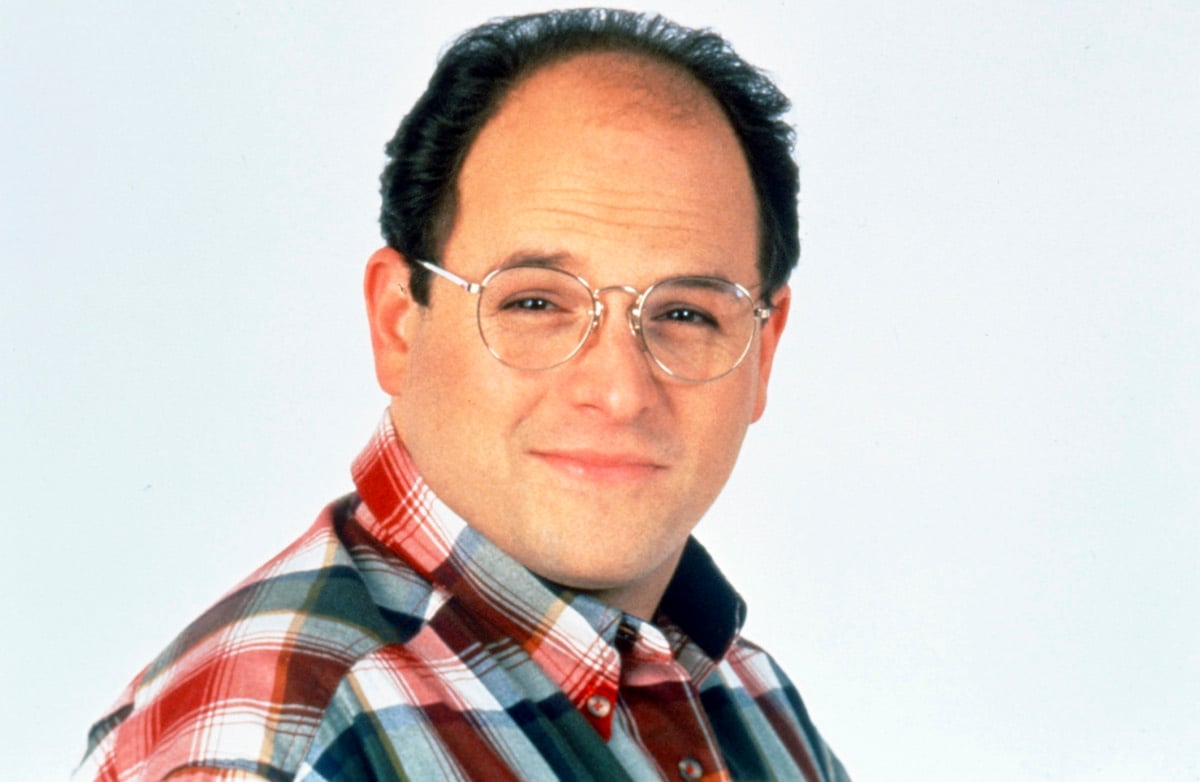 While Jerry was the main character, his sidekick was George. Played by Alexander, he often stole the show as one of the funniest characters. George is known for being obsessively neurotic, thrifty, insecure, and adept at lying. Some of his funniest plot lines included:
Finding an éclair hovering at the top of a trash can and getting caught eating it right from the garbage
Becoming a hand model while living with his parents
Proclaiming his love for an ex-girlfriend and proposing to her, only to immediately realize he made a mistake and spending an entire season trying to get out of the relationship
Simply put, George was one of the funniest characters ever featured on TV. Based on David's real-life idiosyncrasies, it's impossible to imagine anyone but Alexander bringing him to life.
Jason Alexander was not the first choice to play George Costanza
Believe it or not, Alexander wasn't Seinfeld and David's first choice to play the role. According to Thought Catalog, Seinfeld initially offered the role to a fellow stand-up comedian, Jake Johannsen. Seinfeld apparently "begged" Johannsen to take the role, though he opted not to. Alexander got the part, and the rest was history. It changed the course of Alexander's career, as well as TV history.
While it certainly was an iconic part, it's difficult to imagine anyone capturing George the way Alexander did. And Johannsen has done quite well for himself. The hilarious comedian became a favorite of David Letterman, frequently appearing on his show.
He continues to tour the country as a headliner. One of the most respected comedians in the industry, Johannsen released a stand-up special called I Love You on Showtime in 2010.