'Seinfeld': Larry David Fired George Steinbrenner and Did It Himself
'Seinfeld' creator Larry David originally planned to have George Steinbrenner play himself, but apparently he was so 'awful' they had to cut him entirely.
Seinfeld and Curb Your Enthusiasm star Larry David tells it like it is, no matter who he's talking to. So when George Steinbrenner did a terrible job trying to play himself on Seinfeld, Larry David told him straight up. Although Larry David didn't seem too intimidated by Steinbrenner, Conan O'Brien and Bob Odenkirk had a vastly different experience. Steinbrenner once scared the two witless on SNL. 
Larry David played George Steinbrenner on 'Seinfeld'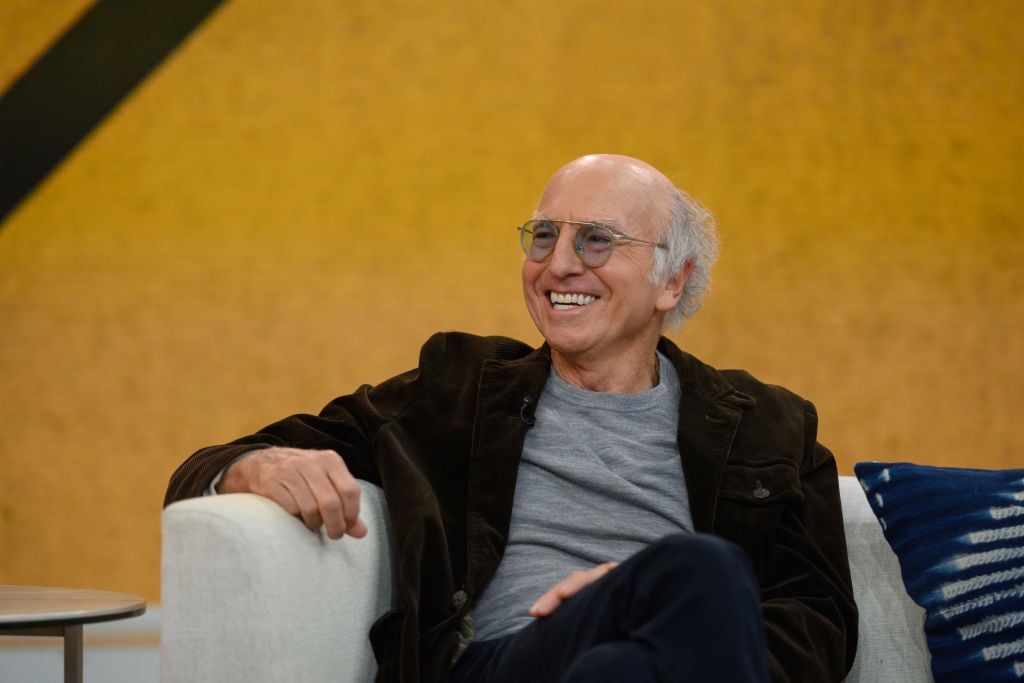 In typical George Costanza fashion, the Seinfeld character lucked out on a chance job with the New York Yankees by insulting George Steinbrenner. Steinbrenner, who became well-known for his penchant for firing employees, enjoyed George Costanza's chutzpah — Costanza called Steinbrenner out on a number of mistakes he'd made. 
Throughout Seinfeld, Steinbrenner appears from behind. Larry David played the character's voice, while Lee Bear was the model used for filming Steinbrenner. The character is a parody of the actual Steinbrenner — talking quickly and nonstop regardless of whether or not anyone was paying attention, and making declaratives and bold, often rash decisions without any qualms. 
Larry David first voiced Steinbrenner for "The Opposite," and continued to write the character into a number of episodes including "The Secretary," "The Hot Tub," "The Calzone," and "The Wink," among others. 
According to Larry David, George Stienbrenner originally thought that George Costanza was named after him, and that the character was meant to be making fun of Steinbrenner. 
"We did have to get permission. He thought that we were making fun of him because the character was named [George]. … We had to explain to him that the show had already been on for three years, and that that's the character's name," Larry David told YES Network. 
He says George Steinbrenner was 'awful'
Unfortunately for George Steinbrenner, acting was not in the cards. According to Larry David, they originally tried having George Steinbrenner portray himself on Seinfeld, and it was just not good. 
"It was the season finale I think in 1996. And we wrote him into the show, in this scene with Julia. … And we watched the scene, and it didn't work. It didn't work. And I said, 'We gotta cut him. We gotta cut George Steinbrenner out of the show,'" he told YES. 
"I go into editing and I'm watching the show, and oh my god he was so awful. He was so bad, we couldn't use it," Larry David said of the performance on The Rich Eisen Show. 
"I called Yankee Stadium and I said, 'I want to talk to Mr. Steinbrenner, it's Larry David.' I said, 'Mr. Steinbrenner it's Larry David calling from the Seinfeld show. … I'm sorry to tell you this.' He said, 'Come on you can tell me, I'm a big boy, I can take it.'"
"And I said, 'You've been cut from the show. I said, 'It's not your fault, and the scene just wasn't working,' and that was it. He was a big boy, he took it well," David added.
Conan O'Brien and Bob Odenkirk were afraid of him
Although Seinfeld's Larry David had no issue standing up to George Steinbrenner, Bob Odenkirk and Conan O'Brien were a different matter entirely. The two of them encountered Steinbrenner when working on SNL. 
At Lorne Michael's behest they pitched him a sketch Steinbrenner had already turned down and he absolutely hated it. 
"And he said, 'I told ya, I told ya I don't wanna do that idea! I already said I don't wanna do that idea!' And I remember he had this massive World Series ring, biggest ring I've ever seen in my life," said Conan O'Brien on The Howard Stern Show.
"And he looks like he has about 60 pounds of corn beef in his colon. You know, one of those big German guys. … So Odenkirk and I retreated out of the room and our testicles had gone up inside our bodies," O'Brien recalled.