'Seinfeld': Larry David Threatened to Quit Over the Iconic 'Chinese Restaurant' Episode
One of the most iconic episodes of 'Seinfeld' almost never happened. Here's why it took Larry David threatening to quit to bring us 'Chinese Restaurant.'
Any list of the most classic, perfect television shows of all time is bound to include Seinfeld. The NBC comedy dominated the '90s with the humor of comedian Jerry Seinfeld plus the rest of the cast dealing with everyday issues in New York City.
One reason Seinfeld was such a hit is that people could relate to it. At one point or another, just about everyone could identify with Jerry, George, Elaine and yes, even Kramer. The situations they found themselves in may have been wild, but hey, life is like that sometimes.
But it turns out one of the most iconic episodes of the show almost didn't happen. In fact, co-creator Larry David had to threaten to quit to make sure it happened. Here's why fans almost never received the rare treat "Chinese Restaurant."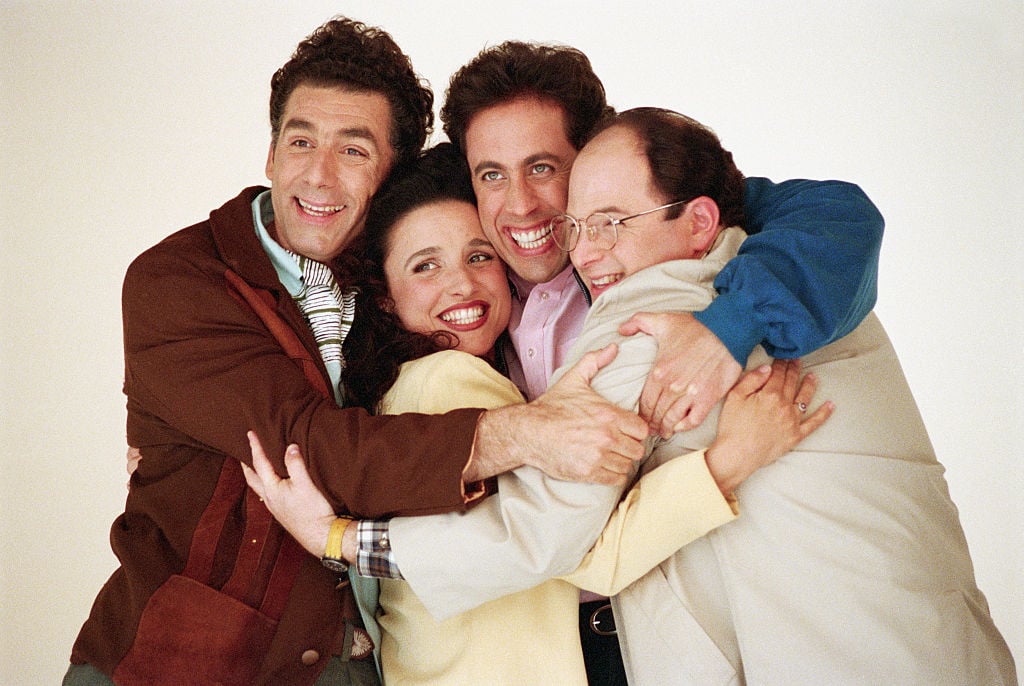 'Chinese Restaurant' is an episode about nothing
The show Seinfeld is infinitely quotable and includes so many beloved episodes that are still referenced to this day. But one of these is an installment that almost didn't happen.
"Chinese Restaurant" is all about the gang waiting for a table at — you guessed it — a Chinese restaurant before heading to a movie. During the entire episode, they never get that table despite their increasing frustration and the maître d' promising they'll be seated in, "Five, ten minutes." The final zinger comes at the end when they finally give up and leave, and only then does the hostess yell out, "Seinfeld, 4!"
The characters are all dealing with different situations during the long wait for a table. George is freaking out about going to the bathroom after sex and worrying that his girlfriend heard too much. Jerry is worried that someone in the restaurant recognizes him and he'll get caught lying to his uncle. And Elaine? She's just starving.
Larry David fought to get his 'bottle episode' approved
A "bottle episode" on television is shot in a single location with a limited number of cast members. This technique typically costs less and can be used as a money-saving measure. Plus, it's much shorter and easier to film.
But it's also a risky move because it limits the action. Like with so many other bits, David came up with the idea for "Chinese Restaurant" based on a real-life situation waiting for a table. The network hated it and when NBC executives first read the pitch, they thought there were pages missing. It was in essence "an episode about nothing." The execs couldn't understand that was the point. Plus, with so many subplots, the lack of action wasn't too noticeable.
Ultimately, it took David threatening to quit the show if they couldn't do the episode to make execs reluctantly relent.
'Chinese Restaurant' became a classic episode of 'Seinfeld'
The network agreed to let David do the episode but made it clear that they thought it was a bad idea. They also insisted they wait to air it until the end of the season, still convinced it would flop.
But it was David who got the last laugh. "Chinese Restaurant," which really was about nothing more than waiting for a table, elevated the mundanities of everyday life in a way that was accessible and most importantly, hilarious. This episode of Seinfeld paved the way for other bottle episodes on other series, too.
It took David threatening to quit, but that risk was totally worth it.