'Seized' Movie Review: Give Scott Adkins Back His Son!
Scott Adkins' third movie released during the coronavirus pandemic, Seized reunites him with 'Undisputed' and 'Ninja' director Isaac Florentine.
Seized is the third new Scott Adkins movie of the coronavirus (COVID-19) pandemic. It's lucky he was so prolific right until the shutdown. A shame the pandemic has delayed his future projects but at least we have some thrilling entertainment to get us through. Seized is on DVD and digital now.
Scott Adkins' son IS 'Seized'
Seized shows Adkins as a dad, trying to teach his son Taylor nonviolence. They live in Rosarito, Mexico where Nero (Adkins) is retired from security consulting after the death of his wife, Taylor's mother.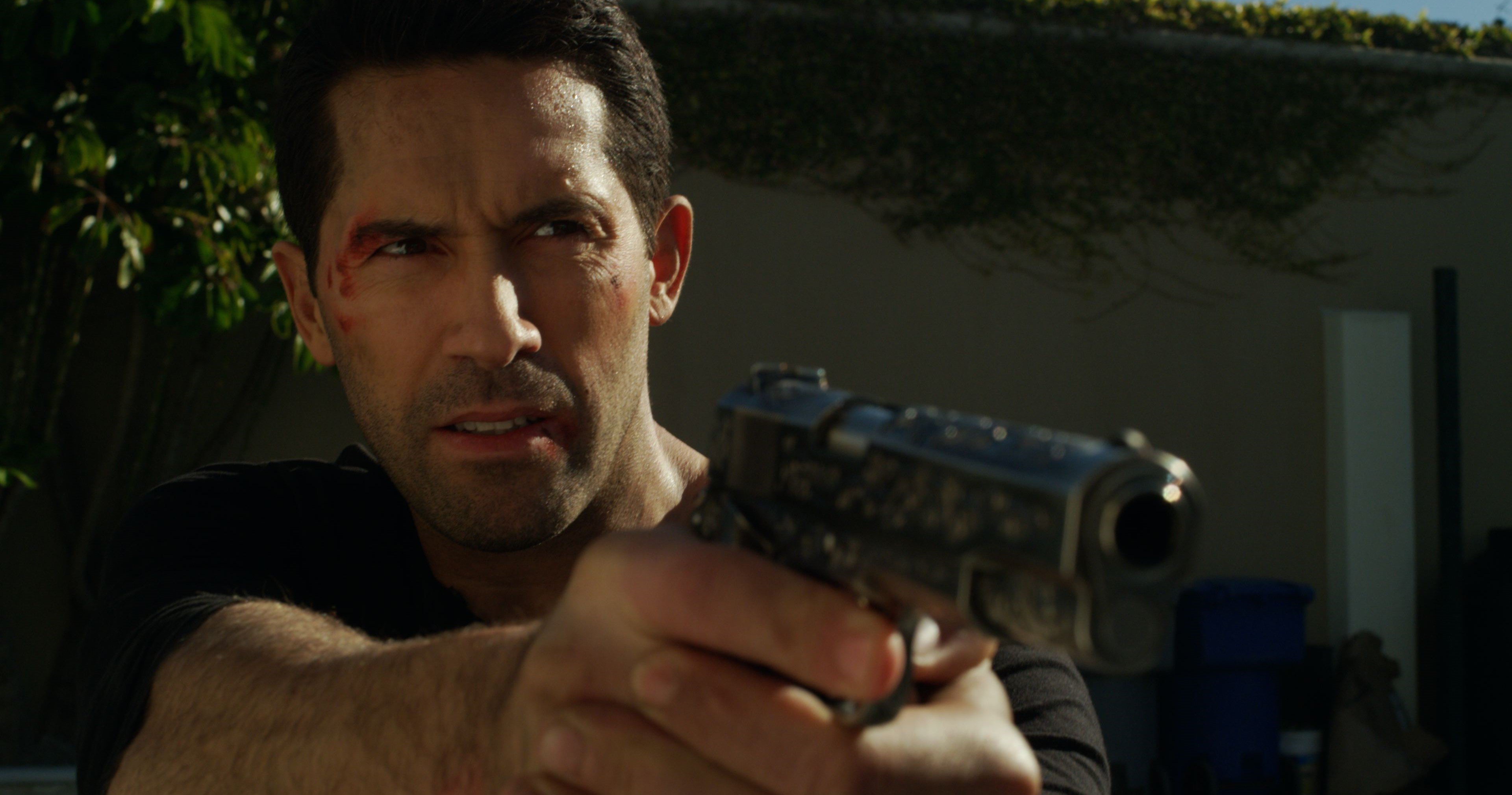 Mzamo (Mario Van Peebles) kidnaps Taylor and holds him in a gas chamber. Unless Nero follows Mzamo's orders, he'll gas Taylor, and Mzamo wants Nero to go back to work taking out his enemies. Mzamo gives Nero a Kevlar vest with a body cam so he and his associates can watch Nero's action like a first person shooter video game. 
Search and Seizure 
Larnell Stovall coordinates the action of Seized and it's a combination of shootouts and fights. For a plot that's sort of Taken meets 12 Rounds, the variety makes sense and Stovall finds new ways to make each mission thrilling. 
Nero shoots up a restaurant, then fights two guys in the kitchen with agile kicks. A strip club provides three levels of fighting his way up to the target. By the time Nero gets to a cartel compound, it's full of henchmen for him to plow through, truly like a first person shooter. At one point Nero literally fights with his hands tied behind his back. That only emphasizes Adkins' incredible footwork even more.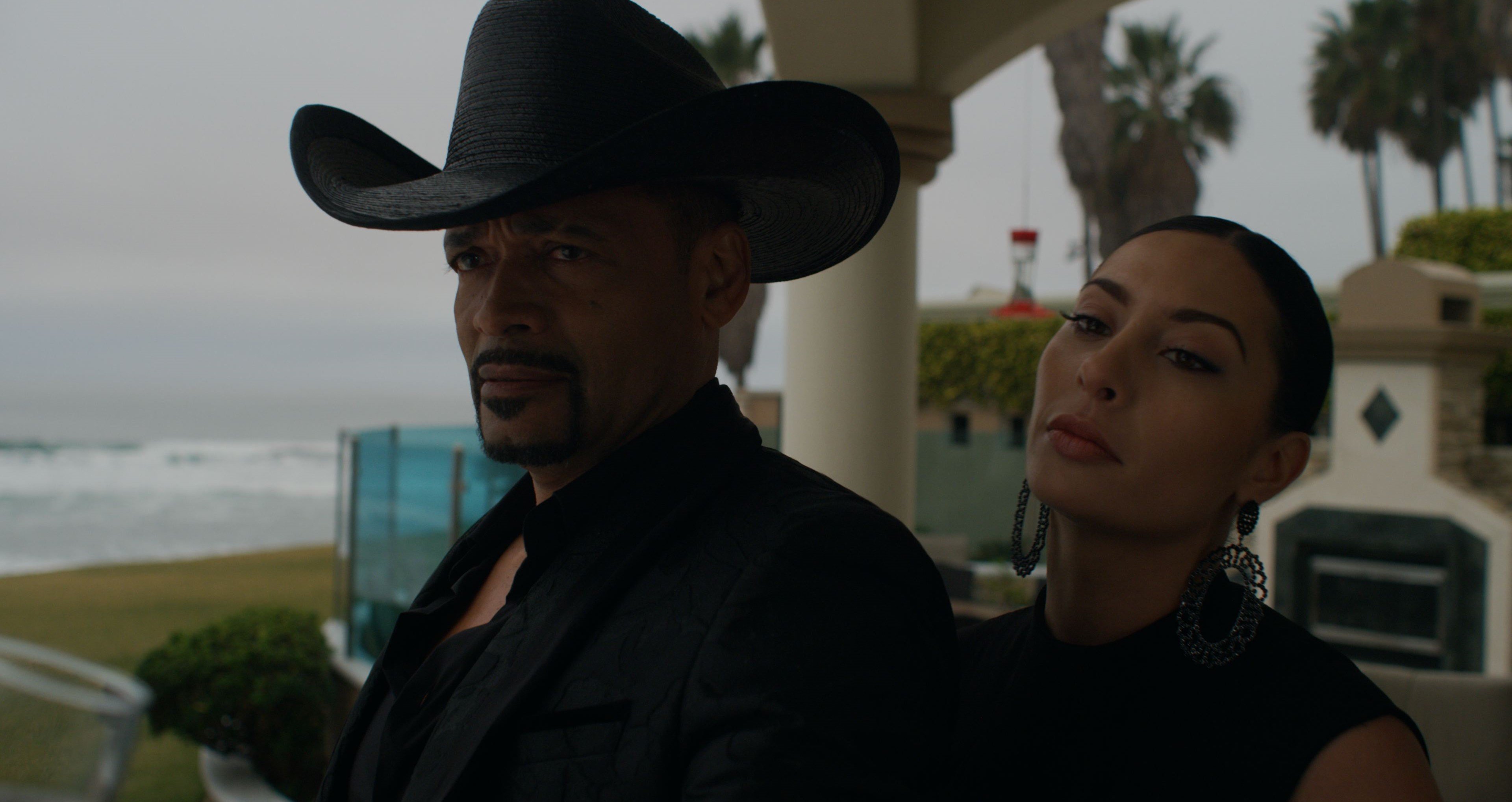 Mzamo is a fun villain. He's relishing the game he's playing with Nero, and entertaining his coterie of business suited villains. It is a shame that most of their relationship is on the phone, but they still have chemistry. Mzamo has some fun henchmen and women too, particularly Karlee Perez as Alanza, who does get her own action scene in the climax.
The 'Undisputed' reunion
Both Adkins and director Isaac Florentine had been working in films for over a decade when they met, but it was their collaboration on Undisputed 2: Last Man Standing and Undisputed III: Redemption that elevated both of them to marquee names among action fans. The Undisputeds improved upon a decent theatrical movie, and they reteamed for two Ninja movies and Close Range.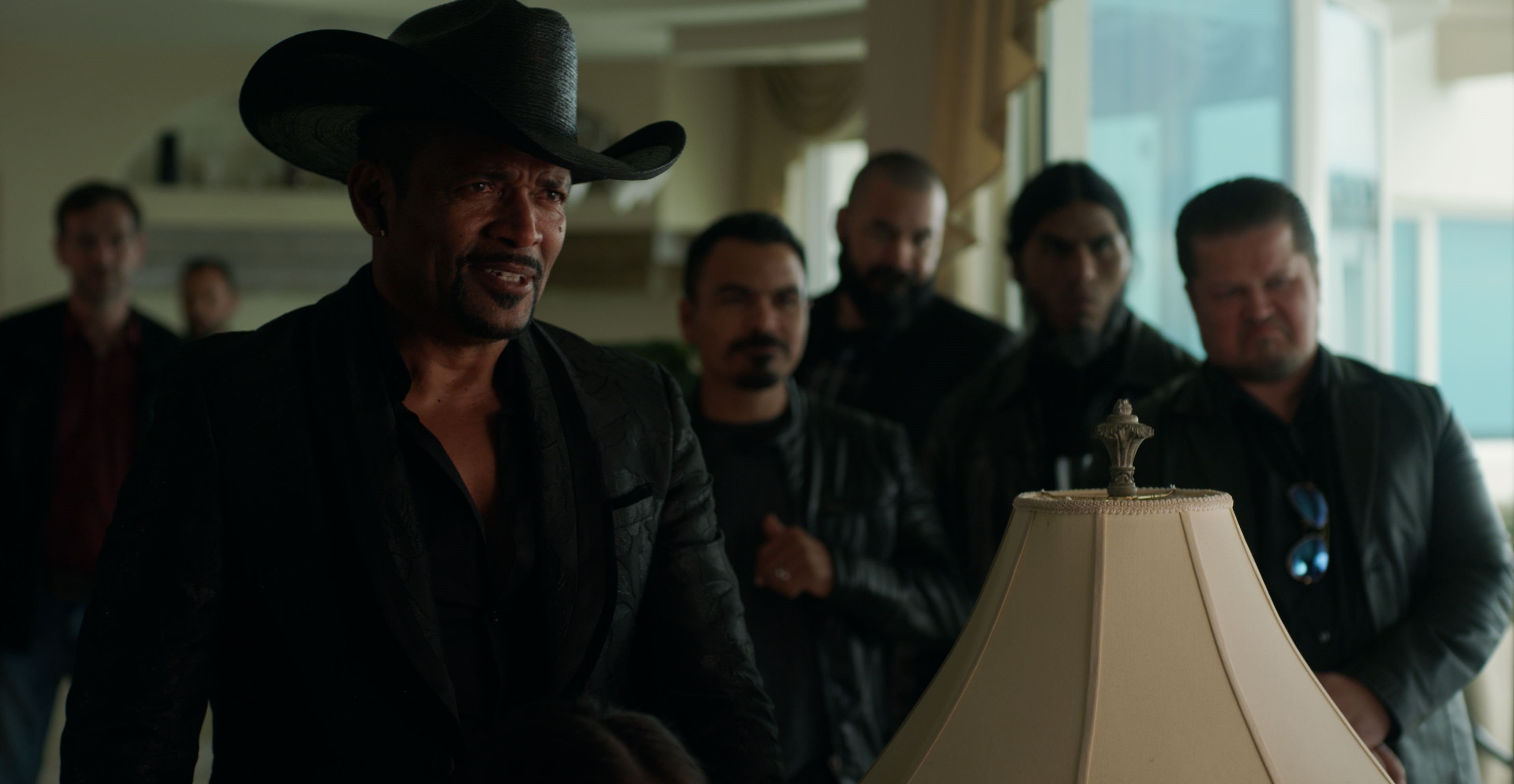 Seized finds Adkins having explored more diverse characters in films like Avengement, Accident Man and Debt Collectors. This film gives him juicy scenes of Nero trying to connect with Taylor before all hell breaks loose. When said hell breaks loose, Florentine presents the action in his clear, composed style. 
It's a shame it can take three to five years between Adkins/Florentine collaborations, but the good news is, they keep working individually in between to divide and conquer our action entertainment options.