Selena Was Inspired By Fish When She Wrote 'Bidi Bidi Bom Bom'
Selena's classic song "Bidi Bidi Bom Bom" was inspired by an unlikely source: fish swimming in the ocean and blowing bubbles
25 years after her death, Selena Quintanilla's impact on music and culture continues to be felt today. Her music has remained timeless thanks to her countless fans, and people of all ages who didn't get to experience her while she was alive have gotten to know her through the magic of cinema.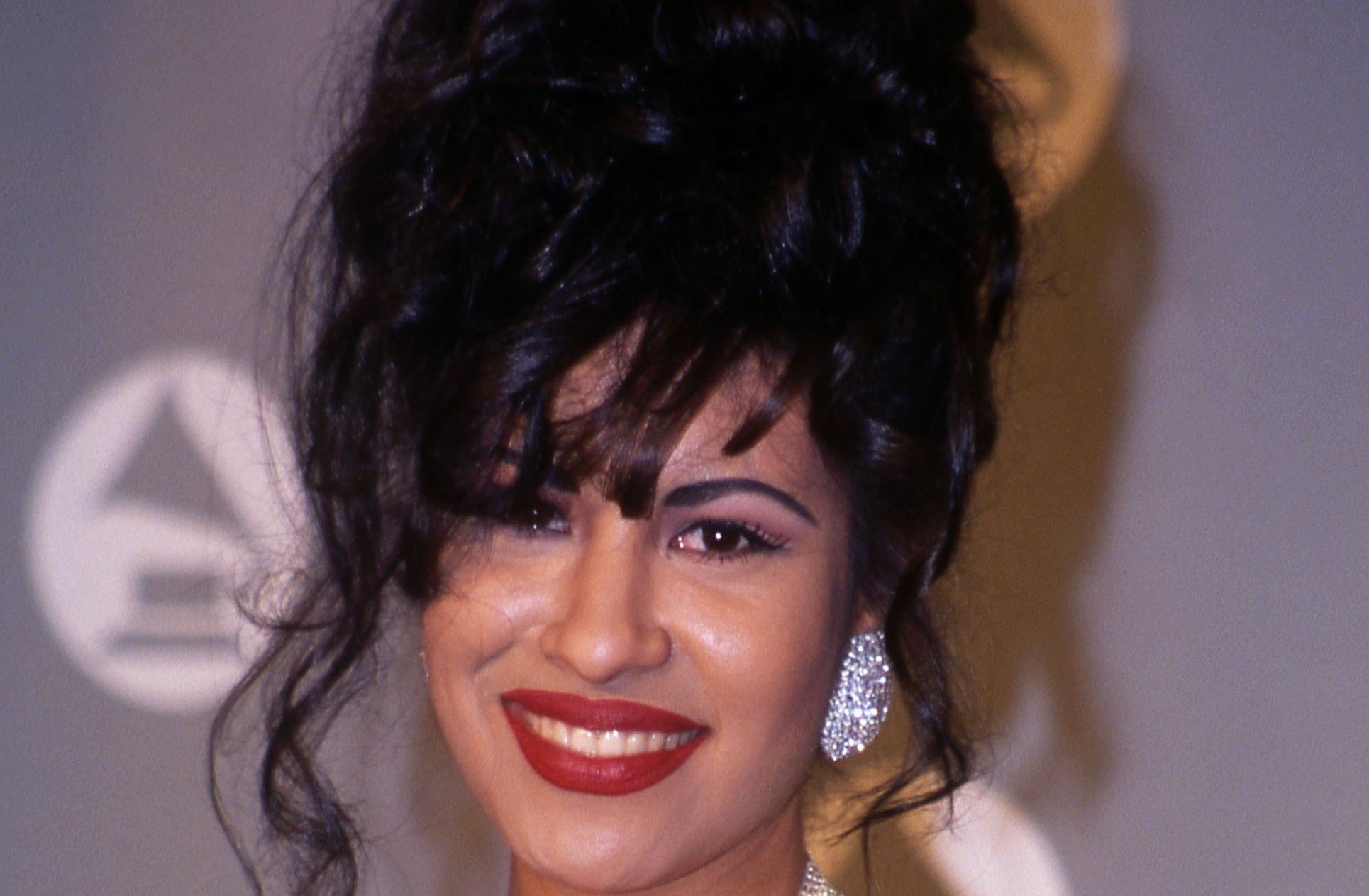 Selena lives on through the screen
The most well-known telling of Selena's story is the 1997 biopic Selena, where the Tejano music icon was played by a young actor and dancer named Jennifer Lopez. The movie immediately put Lopez on the map. In a 2015 interview, Lopez reflected on her big break and credited Selena as the inspiration for her to launch her own music career. 
In December 2020, a new generation of people were introduced to Selena's story with Netflix's Selena: The Series. The biographical series, starring The Walking Dead's Christian Serratos, is a much deeper dive into the Quintanillas' home life and gives a lot of background to the Selena story that most people know.
Among other things, Selena: The Series gives a look into Selena's writing process with her early music, such as her 1989 single "Besitos."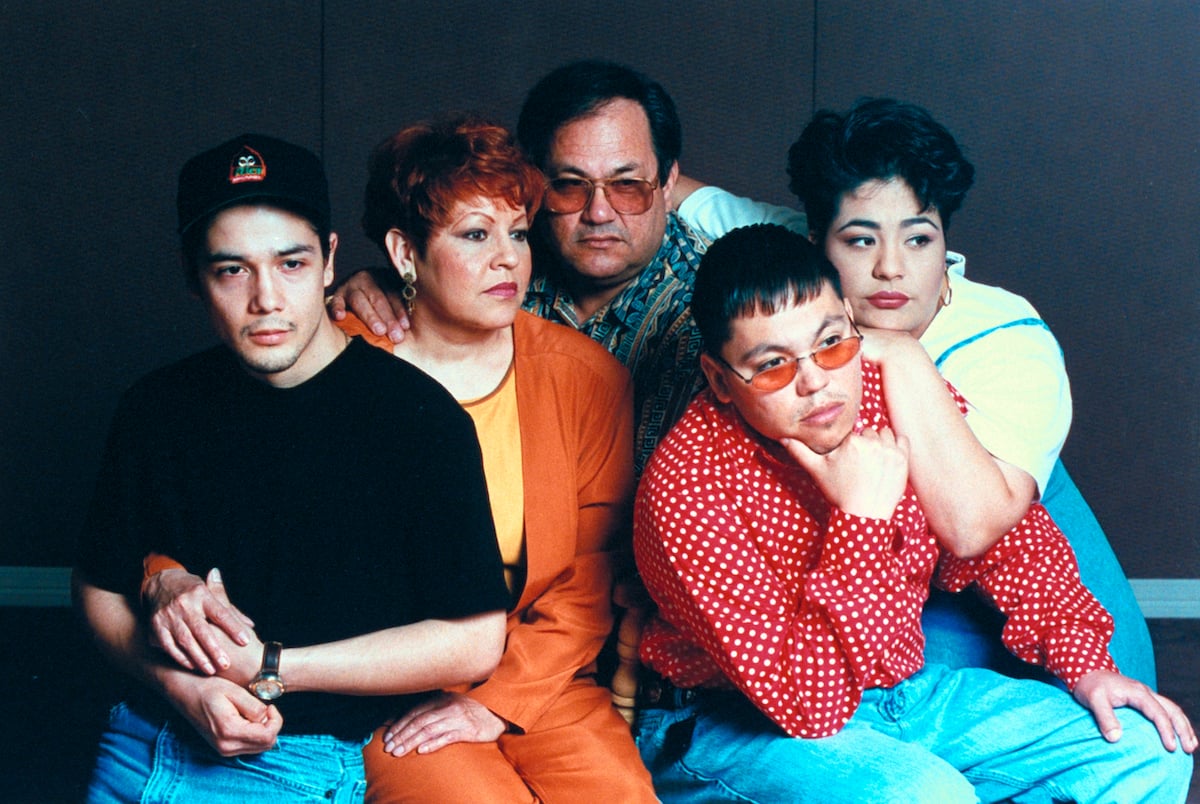 There are some songs Selena will always be known for
Of course, Selena has remained a beloved figure thanks to her biggest hits, which often mirrored the singer's beautiful spirit. Selena: The Series, for example, begins with a gripping performance of her classic single "Como La Flor," which reportedly had people in the audience crying as they felt the singer's presence there in the room. 
"Amor Prohibido" is another one of Selena's calling cards in which she longs after someone she can't have. "Dreaming of You" is a touching ballad that should have been an incredibly huge moment in Selena's career as it was the beginning of her official English crossover. Instead, it was released posthumously, and, as portrayed in the movie, it's become more associated with her tragic death than it is with celebrating her life. 
One of Selena's biggest hits, however, was the ubiquitous "Bidi Bidi Bom Bom."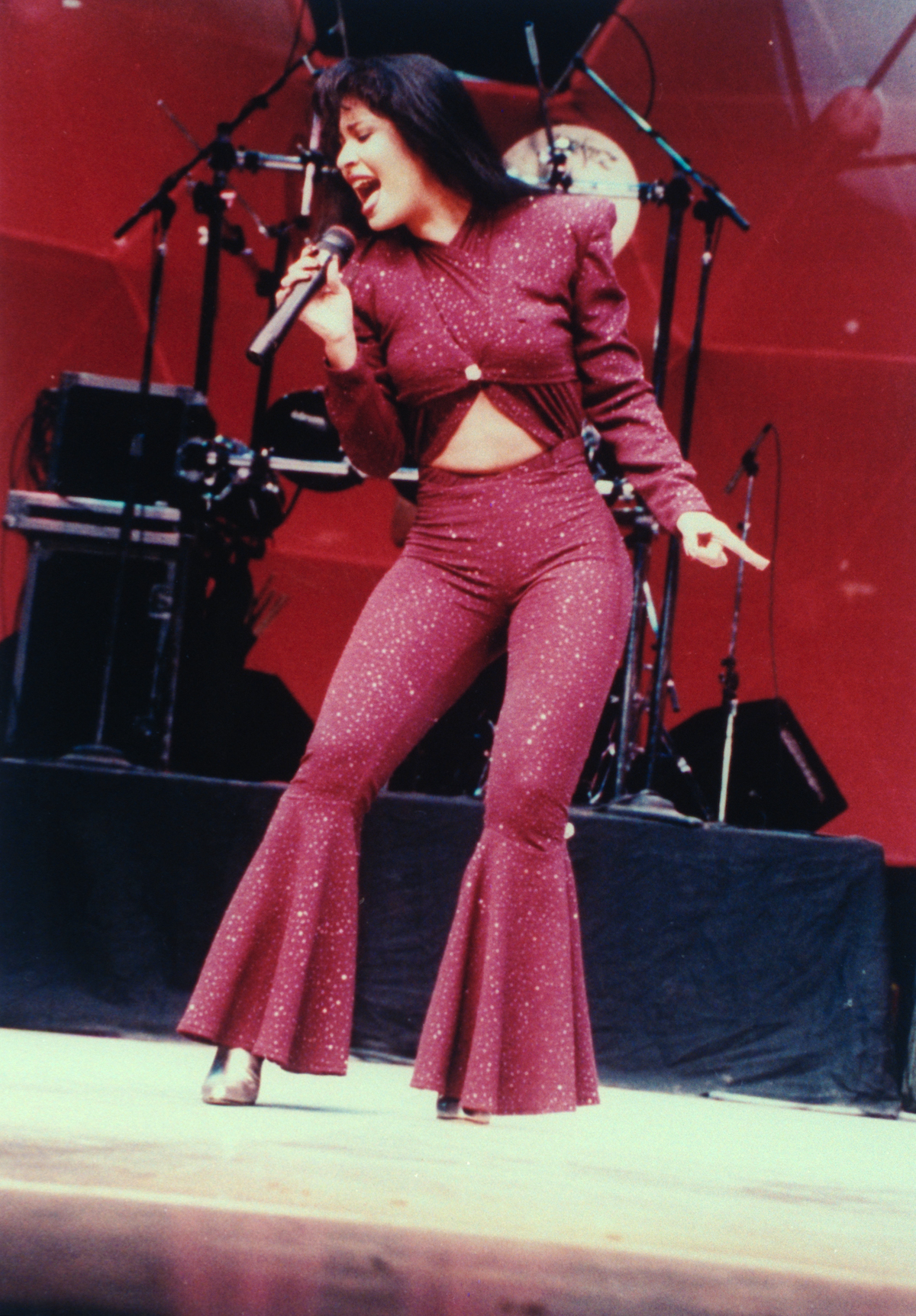 The unlikely origins of 'Bidi Bidi Bom Bom'
Most people know "Bidi Bidi Bom Bom" because of its catchy chorus, which is meant to imitate the beating of Selena's heart. But believe it or not, this wasn't the original title or concept for the song. In fact, it wasn't even in Spanish at all. 
In an interview on the Univision show El Gordo y La Flaca, songwriter Pete Astudillo explained how the song originally came to be. When she first heard the song's cumbia beat, Selena began saying nonsense words to find and keep the beat. But instead of the words "bidi bidi bom bom," Selena kept saying "itty bitty bubbles." 
She then created lyrics in English. "Alright, if I had just one wish / If I had one wish / I would like to be a fish / And I'll swim swim swim," the lyrics went. "I'd swim swim swim / Under the sea I'd be so free / I'll say, I'll say / Itty bitty bubbles." 
Selena first performed the song in its original English in 1993, and it would be almost unrecognizable to many fans. Eventually, the lyrics were changed to Spanish, and they took on a whole new meaning that we know and love today. "Bidi Bidi Bom Bom," as she explained in an appearance on Sabado Gigante the following year, is meant to be her heart skipping a beat every time she thinks of her husband, Chris Pérez.