What Selena Gomez Wants to Be Doing in 10 Years Might Surprise You, but It Shouldn't
At age 27, Selena Gomez has accomplished more than most people. She got her start very young on the hit children's show, Barney & Friends. Following that, she went on to guest star in popular Disney Channel shows like Hannah Montana and The Suite Life of Zack and Cody. But, when Gomez landed the role of the precocious yet lovable Alex Russo on Wizards of Waverly Place, she exploded into superstardom. While the show received critical acclaim, Gomez became a household name. Fully inducted into the Disney machine, the actress began releasing her own music as well.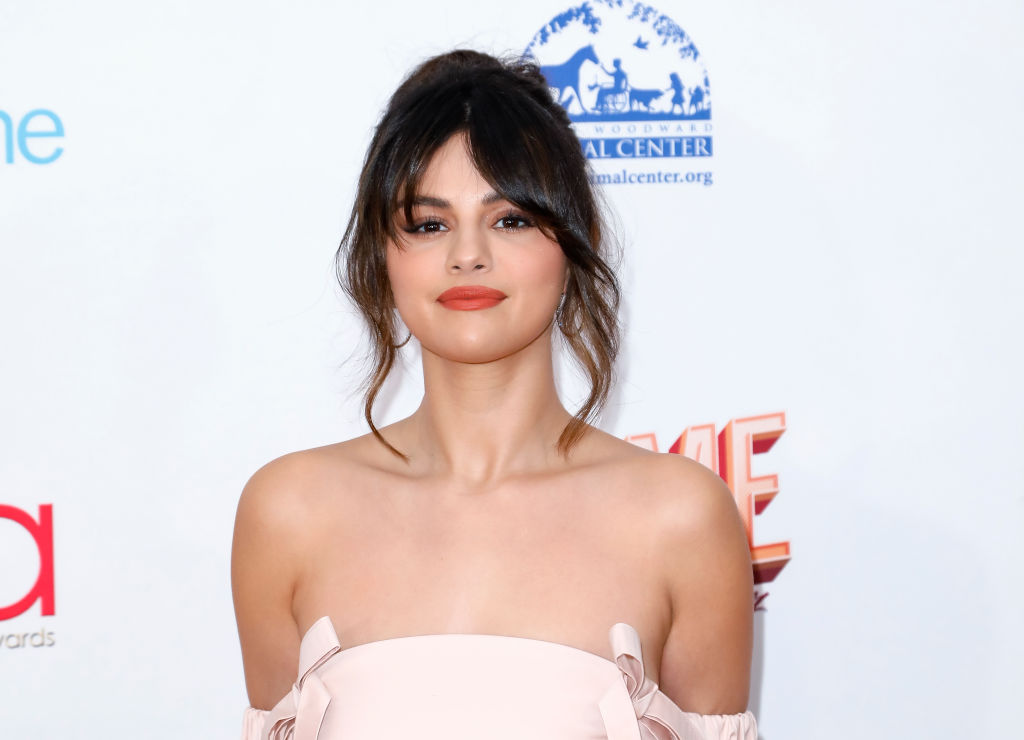 Selena Gomez is being praised for her new album
Following her tenure with Disney, Gomez began doing films that felt much more age-appropriate for her. She shed her Disney skin with the film Spring Breakers and went on to release more adult music also. Her latest album, Rare, which released January 10, 2020, is being called her best to date, exploring themes such as mental health and self-love. Gomez also has a vested interest in fashion and has secured partnership with high-profile brands like Coach and Puma. She works closely with said brands to design clothing and accessories that fans of all ages will enjoy.
The actress announces her new makeup line, Rare Beauty
But, despite the incredible career that Gomez has built for herself, she still has a lot more that she wants to explore. The "Lose You To Love Me" singer recently announced that she founded her own beauty brand, Rare Beauty. The makeup line, which will be sold exclusively online and in Sephora, seeks to help people embrace their unique selves. Being part of an industry that is so focused on outward appearances, Gomez understands all too well the pressure to conform to a certain standard of beauty. Her hope is that Rare Beauty will help people feel more comfortable with the skin they're in.
What Gomez wants to be doing at age 37
It's clear that Gomez wears a lot of hats, but which parts of her career does she see having longevity? In a recent interview with Dazed, Gomez was asked to imagine her life at an entirely different age. The singer was asked what she hoped to be doing in ten years' time. Her answer might come as a surprise to those who haven't been paying close attention. "Hopefully I'll be doing more of my philanthropy, while maintaining a healthy balance of the stuff I enjoy now. I think it's also gonna be a surprise. But I hope that I'm super-happy and creating good things for the world," the 27-year-old confessed.
Gomez's commitment to philanthropy
Philanthropy has been at the heart of Gomez's work for quite some time. She's been a UNICEF ambassador for years, she's spoken out about mental health, she even brought attention to the U.S.'s treatment of immigrants by serving as the executive producer for the Netflix Series Living Undocumented. In fact, a recent trip that Gomez took to Kenya with WE Organization served as inspiration for her latest music video, Rare. Gomez has always made giving back a priority given her level of fame, wealth, and influence. While she has had many of transformative experiences as a philanthropist, she notes that her recent trip to Chile with UNICEF was life-changing.
The singer reflects on her recent trip to Chile with UNICEF
"When I took pictures on my phone with these young kids (in Chile) and showed them and they were so excited. They'd just never seen a photograph of themselves. Even the water was such poor quality that they'd never even seen their reflection. I remember it was such a sweet moment because, of course, we are doing all that we can to help them – providing clean water, education, building schools, hospitals – but when you're one-on-one with these kids, you know, playing soccer with plastic bottles wrapped in rubber bands, to see them that happy is truly special. I am not a good soccer player… but I can pretend," Gomez recalled about her trip. It's great that the singer cares so much about giving back. We're happy she plans to continue her work as she continues to age.