Selena Gomez Confesses She Ate Lunch Alone in Middle School
Selena Gomez is a woman of many talents. Singer, actress, philanthropist, and fashion designer to name a few. But we may just have to add time traveler to her expansive resume. Recently, Gomez went back to her old middle school, Danny Jones Middle School, and surprised the students. Whist there, Gomez made some pretty surprising confessions about what life was like for her back then.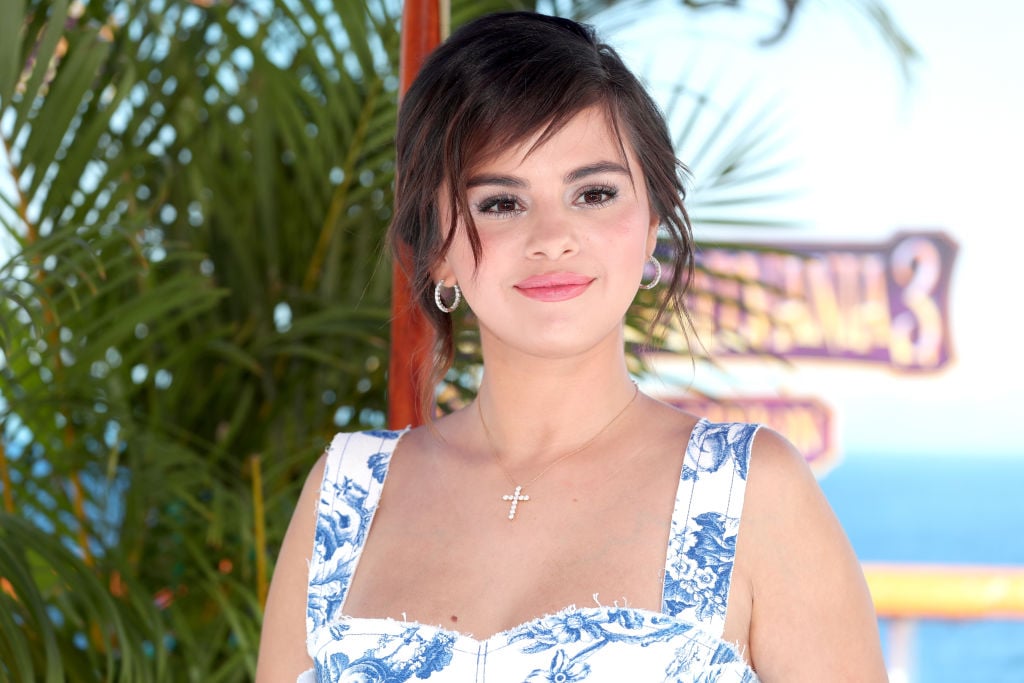 Gomez's upcoming documentary
Gomez, who is currently filming documentary about her childhood and what it was like growing up in Grand Prarie, Texas, returned to her alma mater to reconnect with her roots. "Hello, students of Danny Jones Middle School, this is Selena Gomez talking to you," Gomez announced over the school's intercom, before making her way around the school and greeting young fans as well as old teachers.
Gomez returns to her roots
"This trip, I wanted to take my best friend, Courtney, and also some of my people from my label just to show them where I grew up and how proud I am of where I'm from. Some of my teachers, I got to see again, and they were part of my life for so long," the "Stars Dance" singer shared. It seems that Gomez made an impact on her teacher's lives as well. They were all too willing to share their memories of the talented 27-year-old.
Humble beginnings
"As a student, Selena was so humble. She was very kind, she had a very kind, soft, spirit. Hard, hard, worker, real humble, just a really neat kid," her former coach confessed, making it clear that Gomez hasn't changed much despite her immense success. In fact, Gomez was so humble that even when she withdrew from school to pursue her Disney dreams, she didn't make a big deal out of it.
"I remember the day that she was leaving Jones, she came in the gym with her withdraw papers and she said 'coach can you sign my papers, and I said 'sure' and I gave her the 100% and I said 'where ya going?' and she said 'Oh, I'm just going to Florida' and I said 'How come' and she said 'I'm just gonna be in a little Disney film' and I said 'Okay' cause you know sometimes, middle school kids kind of exaggerate," her former coach recounted. Clearly, withdrawing from middle school was the right choice for Gomez as it led to massive, global, success for her.
Gomez ate lunch alone
But just because she's now a household name doesn't mean that The Dead Don't Die actress didn't struggle in middle school like almost everyone else. She might be one of the most popular people in the world these days, but back in middle school, Gomez was just another student struggling to make friends.
"I wasn't a straight-A student by all means, but I think it's really important, and I think it's also important to make sure that you're being kind to someone and if you see them eating alone, like I did when I was here, umm just to say hi and just encourage them," Gomez confessed.
Inspiring a new age of thinkers
We're happy that Gomez has returned to her roots and managed to inspire the next generation along the way. "I honestly didn't think it would go as well as it did. I didn't think I'd get to come and be a part of this so, I'm really happy," the singer confessed. We can't wait to hear more about this documentary and hear Gomez's upcoming studio album.