Selena Gomez Banned From China For a Controversial Photo
When one thinks about Disney Channel star-turned-pop-star Selena Gomez, the first thing that comes to mind isn't typically an international incident. However, after an old picture of the actor led to the Chinese Government enacting just that. They banned Gomez from performing in the country, but the story behind it is truly bizarre.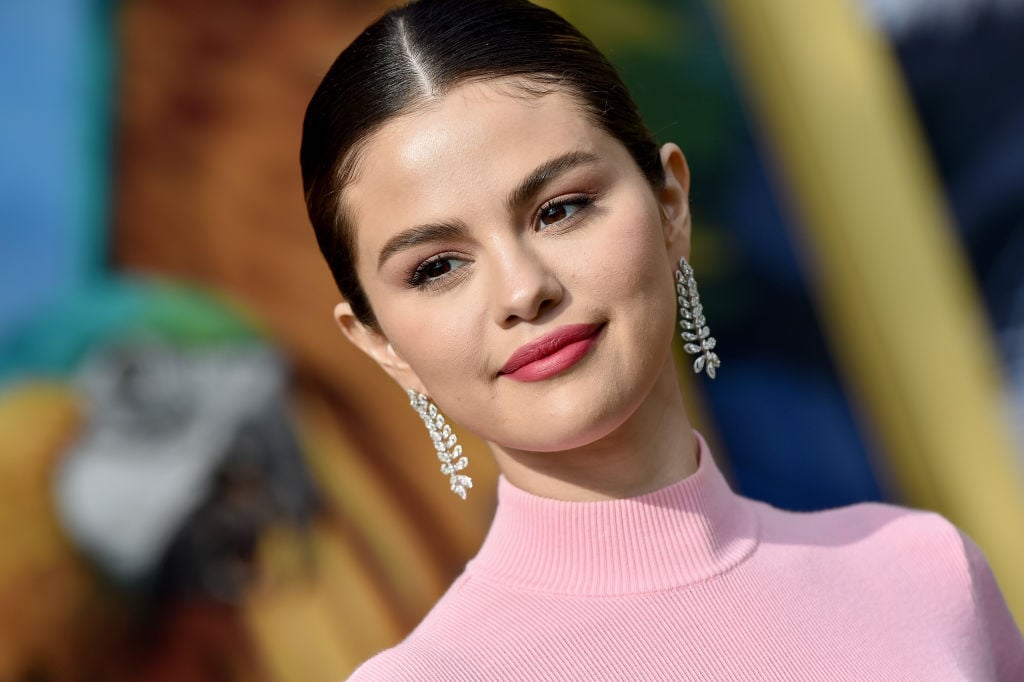 Who is Selena Gomez? 
Selena Gomez got bit by the acting bug early. Starting with a childhood appearance on Barney and Friends, Gomez was already a staple in several households when she was only 10 years old. However, on top of the hit kids series, Gomez began to spread her wings to other television work, such as CBS's Walker, Texas Ranger: Trial By Fire. 
Gomez's most significant break came with the hit Disney Channel series Wizards of Waverly Place, where she remained for five years. The series, which revolved around a group of young wizards trying to make their way through adolescence, made Gomez a superstar among the tween audience and opened the doors to several high-profile acting and singing gigs. 
Along the way, Gomez's relationship with pop superstar Justin Bieber made her a tabloid superstar, as well. Since Wizards went off the air in 2012, Gomez has mainly focused on her musical career, although acting roles in films like Spring Breakers, Neighbors 2, and Hotel Transylvania 4 show that she's still got the acting bug inside her. 
Gomez remains a megastar in pop music. Her music is consistently on the top of many charts, and she remains an advocate for LGBTQ rights and several other issues that are near and dear to her. This let her cross paths with several notable people, including the Dalai Lama, himself. 
The Dalai Lama enters
The Dalai Lama has been in the spotlight since he first took on the title in 1950, according to Biography. The Tibetan people's leader has been the voice of liberation from the Chinese Government since taking on the role at 15. While that feud remains strong well into his eighties, the Dalai Lama has become a symbol of peace and perseverance for many beyond the Buddhist religion. 
Ever since China invaded Tibet, however, the Dalai Lama has been an enemy of the world's largest nation. In 1963, he famously drafted a constitution for Tibet that set off the Chinese government. His work as a human rights activist has not slowed down ever since. Although he is a Nobel Peace Prize-winner, he remains an outcast in Chinese society. 
However, when Gomez posted a picture next to him, she found herself embroiled in the controversy, too. 
Gomez gets banned 
In 2016, Gomez was set to perform several major shows in China when a two-year-old photo was discovered by the Chinese Government. The image, which showed the singer posing next to the Dalai Lama, sent shock waves through the Chinese Government, which famously does not tolerate any views that could be seen as the opposition. 
Gomez was banned from performing in the country, according to Fox News. This was not the first time that this happened. Maroon 5, Bon Jovi, Linkin Park, and several other performers have gotten similar treatment for supporting the Dalai Lama and his cause. Gomez might be a harmless entertainer in America, but she was viewed as an enemy of the people in the eyes of the Chinese government. 
Four years have passed, and as far as anyone can tell, Gomez remains banned from ever performing in the country again. The story goes to show just how quickly things can change for the most inauspicious reasons. Still, Gomez appears to be doing just fine and remains a passionate voice for human rights in more ways than one.