Selena Gomez Had the Best Response to Miley Cyrus Comparisons
Though Selena Gomez and Miley Cyrus are distinctly different artists, the two were compared a ton when their careers were first taking off. To be fair, the pair once seemed to have quite a bit in common. They were both considered Disney darlings, each headlining a popular show on The Disney Channel. Cyrus found success playing a teen leading a double life in Hannah Montana. Gomez, on the other hand, captivated audiences as an apathetic, yet lovable, teenage witch in Wizards of Waverly Place.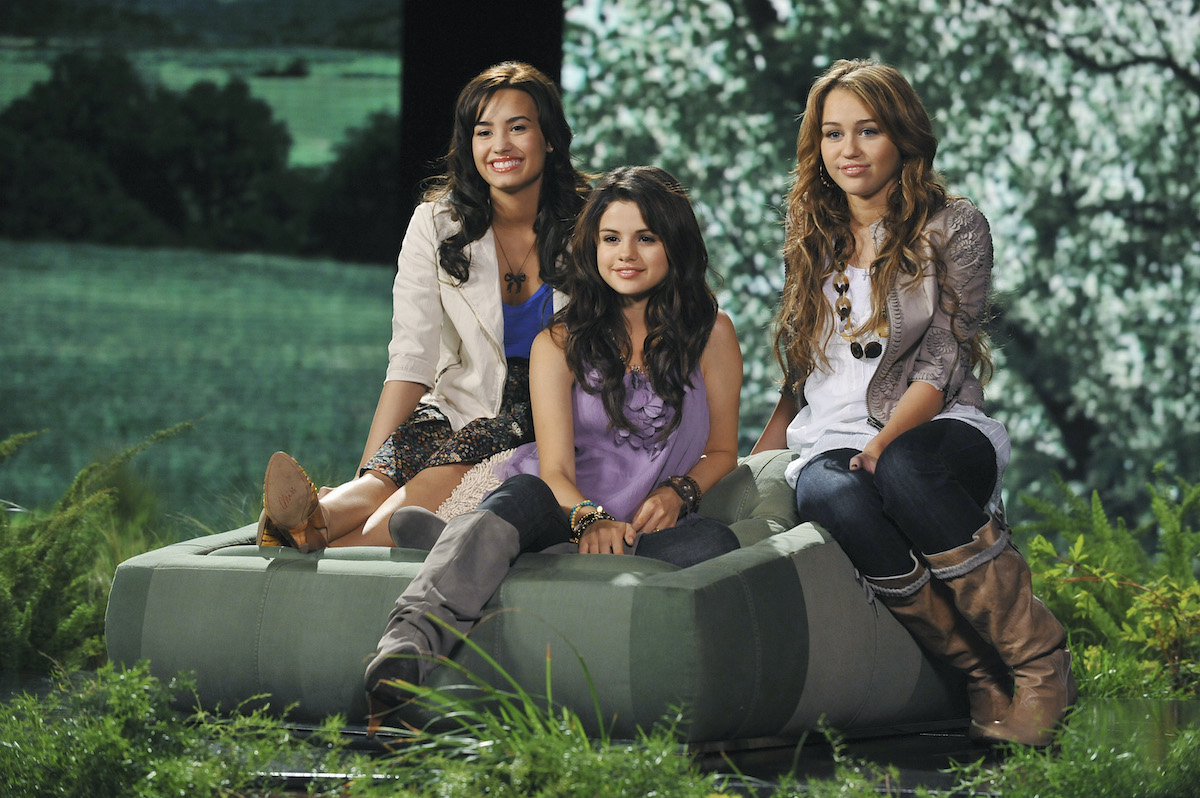 But the similarities didn't stop there. The pair also are very close in age, their birthdays separated by only a few months. Gomez is slightly older, born on July 22, 1992. Cyrus, on the other hand, was born on November 23, 1992. In addition to being actors, both women also started their music careers while they were still in the Disney machine and found mainstream success even after their relationship with Disney ended.
Selena Gomez and Miley Cyrus both dated Nick Jonas in their teens
One other huge similarity that Cyrus and Gomez shared in their teen years was that they both dated singer and fellow Disney alum, Nick Jonas. Jonas and Cyrus famously dated first after they met on the set of Hannah Montana. After the two broke up, Cyrus infamous penned her hit song, "7 Things" about him. Not too long after, Jonas and Gomez had a brief romance. She played his love interest in the music video for the Jonas Brothers song "Burnin' Up." Furthermore, dating Jonas allowed Gomez to meet her long-time best friend, Taylor Swift.
RELATED: Miley Cyrus' 'Hannah Montana' Salary Was Shockingly Low: 'I Was Probably the Least Paid Person'
Even though Gomez and Cyrus have completely unique sounds, personalities, etc. many people compared the "Souvenir" singer to the Plastic Hearts artist early on in their careers. Since Cyrus became famous first, when Gomez started gaining popularity, reports that she was "the next Miley Cyrus" began to circulate. But how did Gomez feel about such claims? In an interview where she was asked how she felt about the comparison, she gave a fantastic response.
The 'Birthday' singer shuts down comparison to Cyrus
"I'm not sure I'm interested in being anybody but myself," Gomez stated. "She's wonderful at what she does and I'm not here to replace anybody." Certainly, the Only Murders in the Building star had the right attitude about the comparison. While she is constantly showing respect for other artists, she also has her own lane and marches to the beat of her own drum. Today, in addition to being an actor and a singer, she is also a philanthropist, beauty brand founder, songwriter, producer, and more.
RELATED: Selena Gomez's Mom Taught Her How to Handle Rejection at a Young Age
Gomez and Cyrus have found their own unique lanes
Cyrus, of course, has done extremely well for herself also. She is a respected vocalist known for her brassy and bold voice. She is also outspoken about animal rights and LGBTQ rights. Furthermore, both women have publicly shown support for one another. Back in 2020, they even spoke openly about mental health on Cyrus' Instagram live show, Bright Minded. Clearly, both women learned early on that there were more than enough opportunities for them both to be successful and they didn't need to compete with one another or try to be anyone but themselves.