Selena Gomez Confirms 'Boyfriend' Is the Last Single From 'Rare', but She 'Couldn't Enjoy It'
From the moment that Selena Gomez teased that she had a song called "Boyfriend" coming out, Selenators (her loyal fans) were chomping at the bit to hear it. Inspiration for the song came actually came from a text message. When Julia Michaels (Gomez's good friend and fellow co-writer) texted her to ask her how she was feeling on that particular day, Gomez revealed that life was good, but she was interested in a romantic relationship.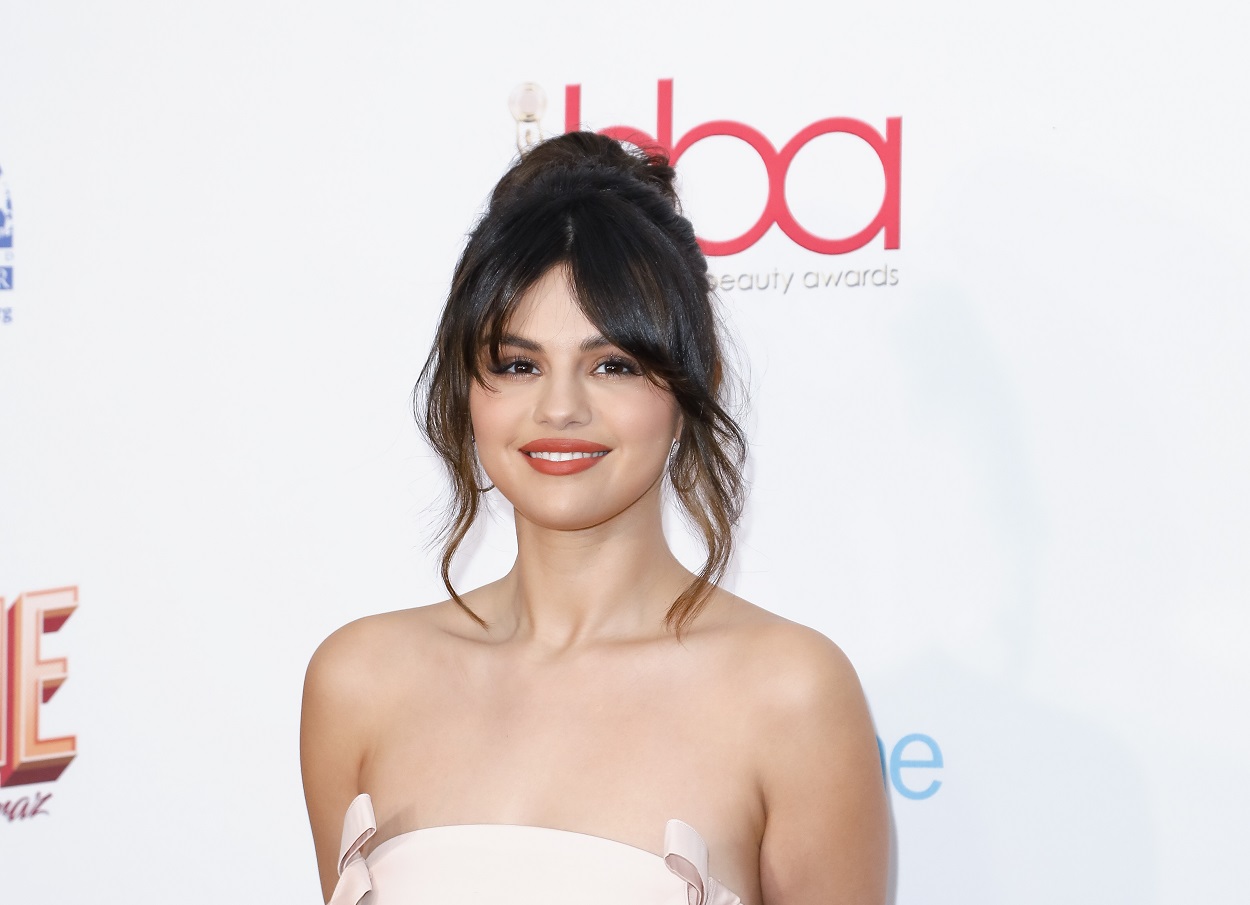 "It happened literally from a text message," Gomez shared with Zane Lowe in an Apple Music interview when asked about the then-unreleased song, "Boyfriend." "I text[ed] her, I said, 'Well, it's like I feel like I've covered everything on the album.' I was like, 'I don't know. Life's good. I want a boyfriend. That's about it.' And she's like, 'LOL', whatever. And I come in the studio and that's literally the title," Gomez revealed.
Selena Gomez fans were excited for additional songs from the deluxe edition of 'Rare'
I want a boyfriend eventually got cut down to just "Boyfriend", but the sentiment of the song remained the same. The song was left off of the standard edition of Rare, but was included in the deluxe version of the album in addition to three other songs "Feel Me", "She", and "Souvenir." "Boyfriend" also became the fourth single on Rare after "Lose You to Love Me", "Look at Her Now" and the title track, "Rare." In an interview with Rolling Stone, Gomez confirmed that "Boyfriend" was the last single for the album.
Despite the fact that Gomez hadn't released an album in four years prior to Rare, the life cycle of her latest album was a relatively short one. But, while fans may be devastated that their favorite song from the album never got a chance to be a single, Gomez felt it was the right thing to do given the state of the world. Since 2020 has taken a drastic turn thanks to the coronavirus (COVID-19) pandemic, the Wizards of Waverly Place alum made the decision to scrap many of the plans she had for the album.
The makeup entrepreneur confirms 'Boyfriend' is the last single from 'Rare'
"When the album came out, I got to celebrate it and enjoy it," Gomez confessed. "[Afterward] I was really sad for everyone. As far as strategizing, we decided to finish the album, wrap it up, because we weren't going to be able to do anything for the rest of the year. I released "Boyfriend" — it was technically the last single. But what was going on was far more important than anything anyone would have said or done. To be honest, I couldn't enjoy it when "Boyfriend" came out. I am very proud of the song, but I didn't enjoy the feeling."
It was evident that Gomez's concerns were elsewhere even when she did finally release "Boyfriend." Prior to it releasing, the "Souvenir" singer expressed that she was happy to share it with her fans but added that her attention was diverted to more important things at the moment.
Gomez felt there were more important things going on than her song
"We wrote it long before our current crisis, but in the context of today, I want to be clear that a boyfriend is nowhere near the top of my list of priorities," Gomez shared about her fourth and final single from Rare. "Just like the rest of the world, I'm praying for safety, unity, and recovery during this pandemic." We understand, given the times, why Gomez has chosen not to move forward with any additional singles. Fortunately, for her fans, she's got plenty of other projects out and upcoming to keep them entertained.