Did Selena Gomez Reveal Why She Broke Up With Justin Bieber In 'Rare'?
Fans of Selena Gomez and Justin Bieber as a couple will be intrigued by the former's new album, 'Rare.' Here's how it alludes to their relationship.
Musicians Selena Gomez and Justin Bieber were once pop music's most beloved couple. But those days are long gone. On her new album, Rare, Gomez sings about past relationships, including her one with Bieber. Does she reveal why they ended things on the title track? Read on to learn more.
Selena Gomez and Justin Bieber were a couple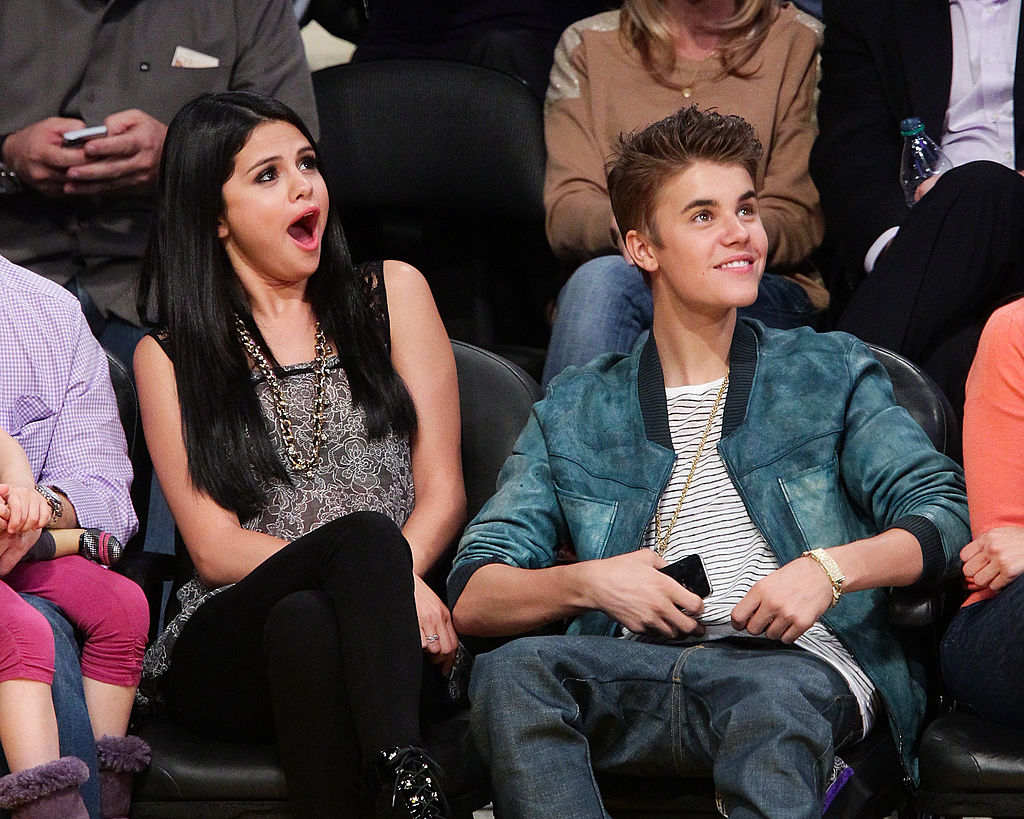 Chances are, you're familiar with the relationship between Gomez and Bieber. The two are thought to have first begun dating in 2010, right around the time both of their careers took off. "Jelena" (their official portmanteau) was on everyone's lips, and their first breakup, in 2012, was a travesty to the teen pop community.
But they just couldn't seem to stay away from one another. The timeline is fuzzy, but Bieber and Gomez are thought to have gotten back together sometime in 2014, breaking up a few months later. Perhaps they then thought that the third time was the charm because they reconciled in 2017.
She released her first album since their 2018 split
After Gomez and Bieber called it quits for (seemingly) the last time in 2018, he was soon thereafter linked to another former flame: Hailey Baldwin. These days, you know her as Hailey Bieber, as the pair tied the knot later that year.
Meanwhile, Gomez dealt with health issues and continued to evolve in her professional life. In late 2019, she revealed that, at long last, her second solo album with Interscope Records was on the way. Rare was released on Jan. 10, 2020, to much fanfare.
How Gomez alludes to their relationship on 'Rare'
With its release, the new album's title track became its latest single. Gomez released an ethereal music video for "Rare." And while you may be distracted by the incredible visuals, there are also some intriguing lyrics that we need to dissect right now.
Gomez sings about feeling like she's being ignored and unappreciated by her significant other on "Rare." There are a few hints here that the song is about Bieber, but the most notable comes in the beginning: "Baby, you've been so distant from me lately/And lately, don't even wanna call you 'baby,'" she sings. The heavy emphasis on the title of Bieber's early single is an obvious clue.
Other songs that (possibly) reference Bieber
Gomez's first single from Rare, "Lose You to Love Me," immediately brought on talk that it's about her and Bieber. There are illusions of an on-again, off-again relationship with another musician, as well as Bieber's quick rebound with his now-wife. But there are other songs that could be about him.
Fans suspect that "Ring" is about how Bieber proposed to Gomez, and that she then dumped him. Additionally, "Cut You Off" clearly points to the end of a long-lasting relationship.
And the conversation is also about songs that aren't there. A fan on Twitter asked about Gomez's unreleased 2017 track, "Feel Me," which many believe is also about Bieber. The singer replied, "That song was from when I was in a different place and doesn't fit with where I am right now."
Will Bieber's new album talk about Gomez?
Those who enjoy the relationship drama of the music world often have to wait a while for rebuttal tracks. But in the case of Bieber and Gomez, there's good news: The former also has an album in the works, and it's due out this year. So will he reply with any songs about his ex? We'll have to wait and see.