Selena Gomez Claps Back at Fan Criticizing Her for Drinking Alcohol After Kidney Transplant
Selena Gomez made a joke about alcohol on TikTok, which upset some fans because she's had a kidney transplant. Learn more here.
Selena Gomez is an actress, producer, and singer as well as the founder of Rare Beauty products. She has been in the spotlight since childhood, with any people knowing her best from her time on Wizards of Waverly Place. More recently, she has been a part of several Spanish movies and show, as well as speaking out against people who are unable to take a joke. It is well known that Selena Gomez has had a kidney transplant — and in a recent TikTok video, she made a joke about drinking and some fans were not very happy with her for it.
Selena Gomez has been open about her battle with lupus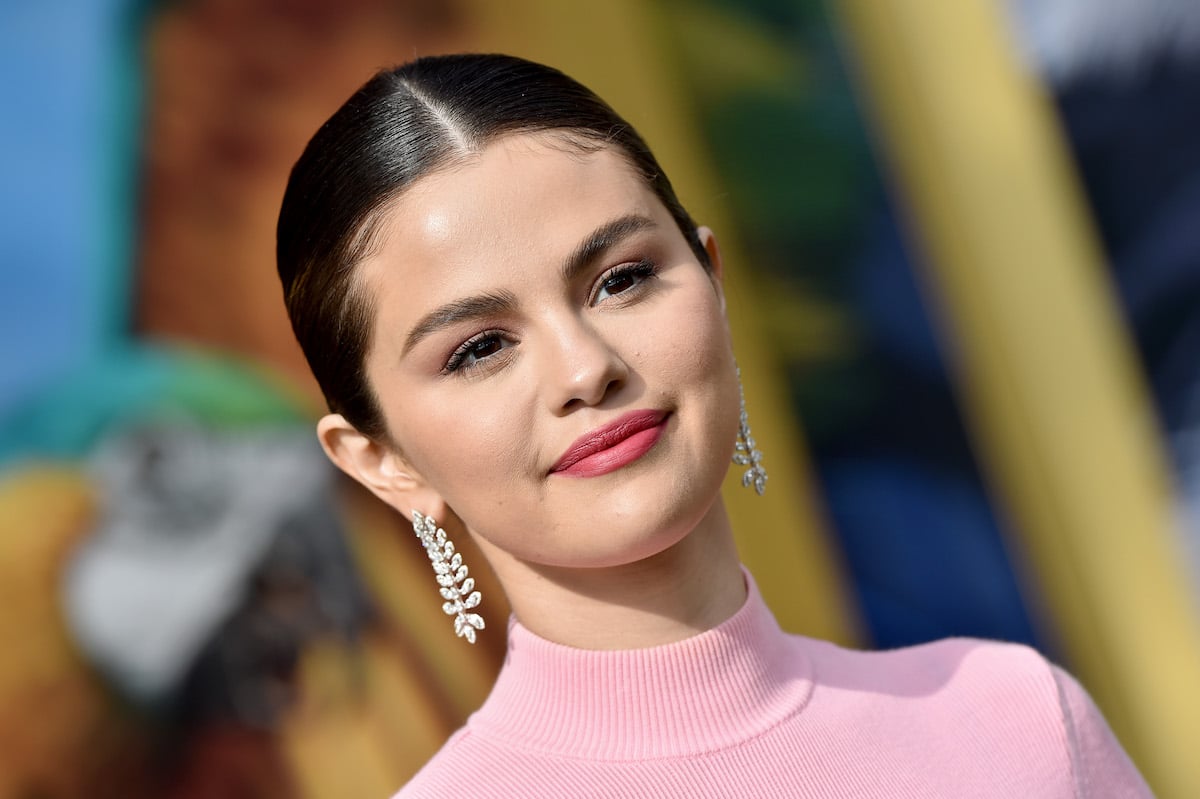 In 2015, Gomez shared that she was living with lupus and had been since her diagnosis in 2014. She did not make it public until after she had already gone through chemo and attempted to deal with the mental toll of her disease in private.
Lupus is an autoimmune disease that affects the skin, joints, and kidneys. With this disease, the body's immune system, which should fight off infections, instead attacks the healthy tissues.
Sadly, lupus settled into Gomez's kidneys and caused lupus nephritis, which is a kidney disease that stems from lupus. Though it is often difficult for someone to get a kidney transplant, Gomez got very lucky with a directed donation from her friend Francia Raisa. The transplant took place in 2017.
Some fans aren't laughing at Selena Gomez's TikTok joke about drinking alcohol, considering she had a kidney transplant
According to People, Gomez was doing a duet with Dr. Dawn Bantel, an Arizona-based doctor on TikTok. Dr. Bantel was talking about what defines a "heavy" drinker. In the video, it is said that the CDC defines heavy drinking as "15 or more drinks a week for men and eight or more for women."
As for her part of the duet, Gomez responds to the Doctor's words by biting her nails, and acting nervous, while mouthing the word, "Oh."
Now, in the video caption, she wrote, "It's a joke." Some fans apparently didn't read that little comment, or they chose to ignore it. One, in particular, said, "So one of your best friends gives you her kidney, and you continue to drink excessively? Damn Selena."
Gomez responded to the comment by saying, "It was a joke a–."
It isn't the first time that Gomez has shown her personality or feisty side.
Unfortunately, both The Good Fight and Saved by the Bell have made her the butt of their jokes. Both have also received negative press for their efforts, from Gomez and others.
Gomez doesn't take kindly to pop culture joking about organ transplants
Selena has made no secret of her diagnosis or all that she has been through in the years following it. She has also made no secret of the fact that it is not a laughing matter.
In Saved by the Bell, the joke referenced possible donors for Gomez to be Justin Bieber's mom, Demi Lovato, and debated whether Gomez even has a kidney. Approximately a year later, The Good Fight's comments were also something that upset many since some characters end up discussing off-limit joke topics, such as autism, necrophilia, and Gomez's kidney transplant.
Gomez has responded to these jokes by saying: "I'm not sure how writing jokes about organ transplant for television shows has become a thing but sadly, it has apparently."
Some of the reasons for it could be that Gomez is such a popular person. However, this doesn't stop Gomez. The truth is, she often uses her fame to urge people to do the right thing and become a donor if they are able.