Selena Gomez Says She 'Connected' With Her 'Boyfriend' Video Co-Stars (Both Amphibian and Human)
As both an actor and singer who stars in her own music videos, Selena Gomez has had a lot of different co-stars. Lately, it seems like she's been feeling a connection toward animals. In addition to voicing Betsy the giraffe in Dolittle, she adopted a new dog, Daisy, in March 2020.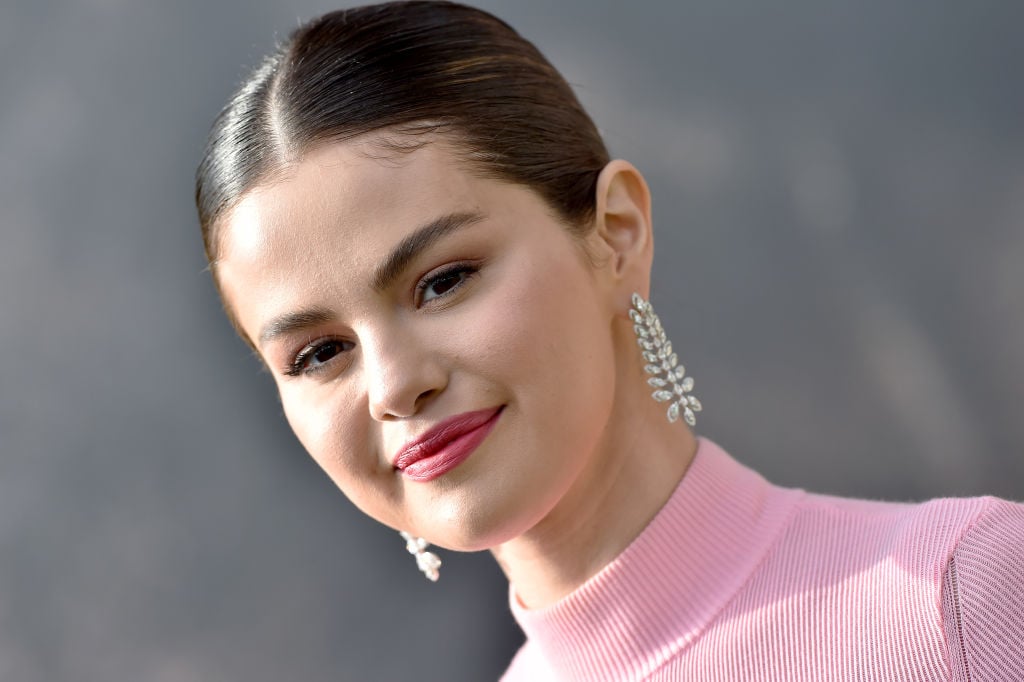 Gomez has both human and animal co-stars in the music video for her song "Boyfriend." In a new behind-the-scenes video, she reveals how she felt about working with these very different actors.
Selena Gomez teased her new song 'Boyfriend' a while back
Gomez released her album Rare in January 2020. During this time, she did the usual press circuit in order to promote it. While on The Tonight Show Starring Jimmy Fallon, she teased another song, "Boyfriend," that she was eager to get out in the world.
Months later, in April 2020, the singer revealed that the time had come. She released the deluxe version of Rare, featuring three new songs: "Boyfriend," "She," and "Souvenir," on April 9. The next day, she dropped the music video for "Boyfriend," which was filmed prior to the coronavirus (COVID-19) pandemic order to stay home and social distance.
She says 'No frogs or men were harmed'
In the song, Gomez sings about wanting a boyfriend. But she just can't seem to find the right guy. The video depicts her driving to a secret location to obtain a potion of sorts. She then goes on dates with three different men. Unfortunately, it doesn't work out with any of them, and she turns them into amphibians.
"No frogs or men were harmed in the making of the 'Boyfriend' video," writes Gomez in the caption of her behind-the-scenes clip. (It should be noted that, in the above video, Gomez repeatedly refers to the creature as a toad, not a frog. Given that toads are land creatures and more suitable for handling, we're assuming this is, in fact, a toad.)
Gomez teased her connection to the 'Bachelor' franchise
The dating theme of the video was a bit reminiscent of a certain popular reality TV franchise. Gomez noted this in the behind-the-scenes video, saying, "I'm on The Bachelorette. I'm going on my next date!" This is interesting, considering her recent connection to The Bachelor contestant Madison Prewett, who she hung out with in March 2020.
"It actually feels like dating," she said of the shoot. "I'm so engaged in what he's saying that I kept messing up the lyrics. Because I was talking to him," Gomez added of one of her co-stars. The person she's telling this to chimes in, "I know you were! It was really cute." While they may have enjoyed talking, it doesn't seem like the singer made a real love connection with any of the men.
She loved working with the amphibians, too
But Gomez did make a friend in her toad co-star. In the behind-the-scenes video, she is shown screaming repeatedly as the creature gets away time and time again. However, in other clips, it looks like Gomez is enjoying herself. She was worried, asking the trainer if she hurt the animal when it jumped.
"It was so cool," she told the camera of working with the amphibian. "I've never held a toad. And I think it's like people are so scared…but they're actually so sweet." Gomez added, "I connected with her!" Perhaps she will continue to use such creatures in future video shoots.