Selena Gomez Considered Retiring From Music But Wants to Give it '1 Last Try'
Selena Gomez has worked in the music industry for several years — but she might want to retire from music. The star began her music career with the rock-pop band, Selena Gomez & The Scene, in 2008. She grew outside of the band with her album Stars Dance in 2013, which showcased her power as a solo act. But after eight years of pursuing a solo singing career, Gomez might retire.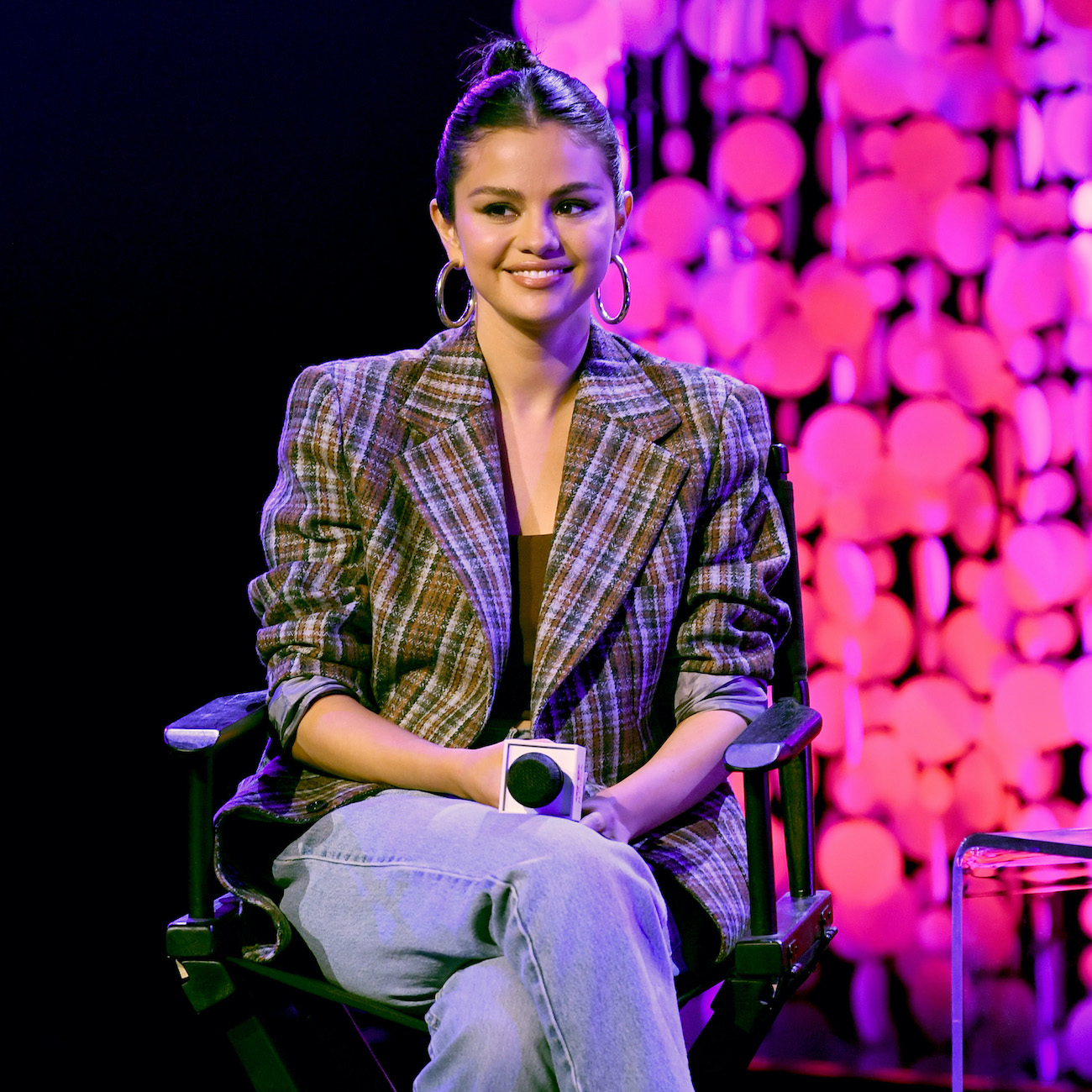 Who writes songs for Selena Gomez?
Gomez herself is credited with the writing for many of her songs. Hits of hers such as "Back to You," "Fetish," "Good for You," "The Heart Wants What It Wants," and "Kill Em With Kindness" have all featured Gomez's voice both physically and metaphorically through her writing.
The star also has worked with "Issues" singer Julia Michaels on many tracks. Michaels has also written for numerous big-names in music such as Demi Lovato, John Legend, Ed Sheeran, Janelle Monae, Maroon 5, Kelly Clarkson, Hailee Steinfeld, Justin Bieber, Nick Jonas, and more. Michaels had a hand in successful Gomez songs like: "Good for You," "Hands to Myself," "Boyfriend," among others.
What is Selena Gomez's most viewed song?
RELATED: Taylor Swift and Selena Gomez Have Both Been the Butt of 'Degrading' Jokes on TV
Gomez's most-viewed song on YouTube is "The Heart Wants What It Wants." The video has more than 716 million views on the video platform. She released the video on Nov. 6, 2014 and it's part of her 2014 album For You.
The video begins with a heartbreaking voice message by Gomez before the song begins. People speculated when the video was released that the voice message was about her on-and-off-again boyfriend, Bieber.
"When I was on stage, and I was thinking of, I felt like, 'I know him and I know his heart and I know what he wouldn't do to hurt me,'" Gomez began. "But I didn't realize that feeling so confident and feeling so great about myself and it be completely shattered by one thing, by something so stupid."
She continued the voiceover: "But then you make me feel crazy, you make me feel like it's my fault. I was in pain."
Gomez's music video shows her in black and white, crying, as she is seen drinking and kissing a guy in a car and on a counter.
Why Selena Gomez wants to retire from her music career
In an interview with Vogue, Gomez reflected on her music career. While she has simultaneously pursued singing, acting, and her makeup company, Rare Beauty, Gomez might quit music altogether.
"It's hard to keep doing music when people don't necessarily take you seriously," Gomez expressed. "I've had moments where I've been like, 'What's the point? Why do I keep doing this? 'Lose You to Love Me' I felt was the best song I've ever released, and for some people, it still wasn't enough."
The star continued: "I think there are a lot of people who enjoy my music, and for that I'm so thankful, for that I keep going, but I think the next time I do an album it'll be different. I want to give it one last try before I maybe retire music."
Gomez revealed that she wants to try "a real shot at acting."
Currently, she is focusing on just that. Gomez is filming Only Murders in the Building for Hulu with Steve Martin and Martin Short.