Selena Gomez Has a New Cooking Show Coming to HBO Max; When Will It Premiere?
Selena Gomez has a new cooking show coming to HBO Max. But when will this new, series release to the public, and what's it about? Find out all the details.
Selena Gomez fans (commonly called Selenators) know her to be a jill-of-all-trades, and now she is adding chef to her resume. On May 5, 2020, Gomez announced that she has a new cooking show coming to HBO Max. Gomez has made it no secret how much she has been enjoying cooking during her time in quarantine. Back in April, Gomez partnered with Spotify to share her cooking playlist will her millions of fans.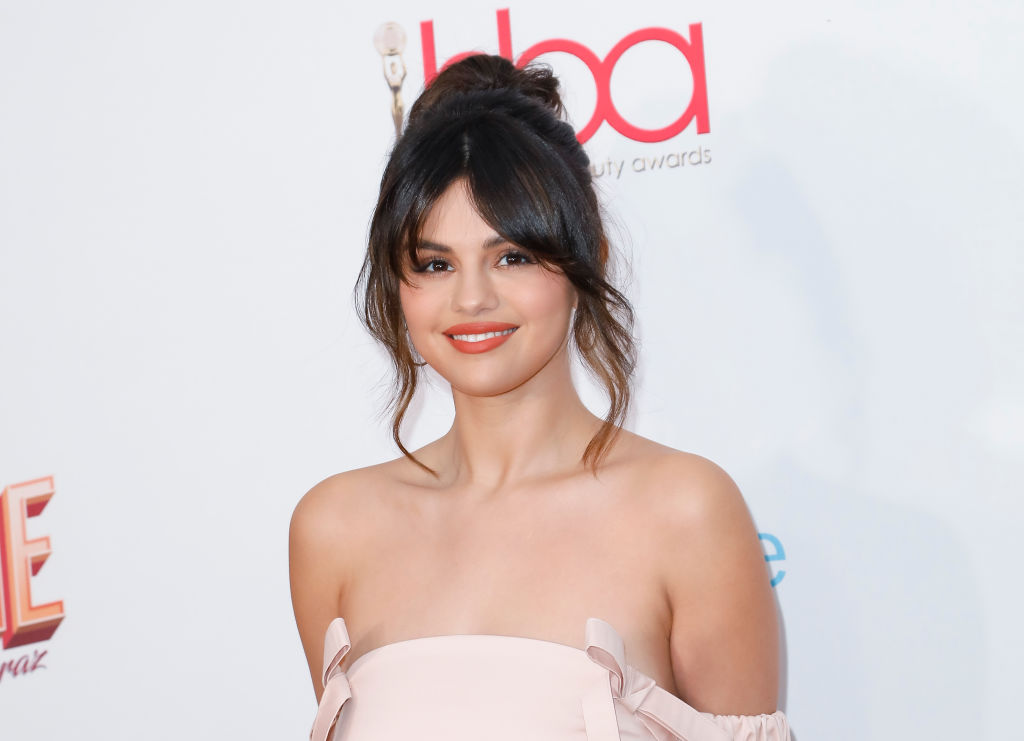 'Cooking Together: Selena Gomez' playlist launches on Spotify
"Cooking Together: Selena Gomez. Selena shares some songs she listens to while cooking. Spice up your life with Selena Gomez's picks," the description for Gomez's cooking playlist reads. Gomez also shared the playlist via her Instagram stories. The playlist is just over 2.5 hours. It features 44 songs from artists like Gomez's bestie, Taylor Swift, Post Malone, Roddy Rich, Lauryn Hill, and, of course, Gomez herself.
Selena Gomez announces new HBO Max cooking show premiering Summer 2020
It seems that Gomez's cooking playlist was only the tip of the iceberg. Today, Gomez announced that she has a cooking show coming to HBO Max that will debut in the Summer of 2020. This is the same time her beauty brand, Rare Beauty, will launch, so Gomez will certainly have her hands full. HBO Max is a new streaming platform that will officially launch later this month on May 27, 2020.
According to the press release, Gomez's cooking show is to be a 10-episode series. The show will be unscripted and will feature Gomez cooking from her home amidst the coronavirus (COVID-19) pandemic. "So excited about my cooking show with HBO Max!! Will obviously be listening to this playlist," Gomez wrote on her Instagram story, also featuring a screenshot of her aforementioned Spotify playlist.
The show will feature the 'Boyfriend' singer trying her hand at being a chef in quarantine
The cooking show, which Gomez will also have executive producer credits on, will feature Gomez trying her hand as a chef. She will also be (remotely) joined by master chefs through each episode who will share their advice and experience with her. Gomez will attempt to master different cuisines and also introduce new foods to her expansive fan base. The show will also have a teaching element to it and encourage viewers to try fun, new, recipes for themselves.
"Since social distancing at home, Selena has been spending more time in the kitchen than she ever imagined. But despite her many talents, it remains to be seen if cooking is one of them," reads the HBO press release. The cooking show also gives way to Gomez's philanthropic and giving nature and will seek to feature and highlight different food-related charities.
The 'Rare' artist has a deep love of food
"Blending her determination with top-tier culinary artists is sure to entertain and educate viewers about something we're all trying to work through – how to make cooking at home exciting, fun and delicious," the Head of Original Content over at HBO Max shared about the upcoming series.
For her part, Gomez seems thrilled about her cooking show. "I've always been very vocal about my love of food. I think I've been asked hundreds of times in interviews if I had another career, what would I do and I've answered that it would be fun to be a chef. I definitely don't have the formal training though! Like many of us while being home I find myself cooking more and experimenting in the kitchen," the 27-year-old admitted. We can't wait to see what tasty recipies Gomez cooks up with this new venture.