Is 'De Una Vez' Selena Gomez's First Song in Spanish?
Singer Selena Gomez announced her January 2021 single, 'De Una Vez.' And many fans are excited she's coming through on a promise she made years ago.
After more than a decade in the music business, singer Selena Gomez teased a long-anticipated release: A song in Spanish. The artist's announcement was met with a lot of excitement from her fandom. But is this the first time she's ever released a Spanish-language song?
Selena Gomez announced 'De Una Vez'
In January 2021, one year after Gomez released her album Rare, artwork on a wall in Mexico began to circulate. "De Una Vez," it read, followed by the singer's name and the words, "Baila Conmigo," which means "dance with me." As Selenators ported the images, the artist started to like some of them on Twitter, seemingly confirming their meaning.
"De Una Vez," Gomez tweeted on January 14, 2021, which translates to "At Once." "Esta noche. Presave ahora. // Tonight. Presave Now." Announcing the song in Spanish (and English translation) with no other explanation accompanying the (sort of) surprise drop led to even more excitement from her fandom.
Does Selena Gomez speak Spanish?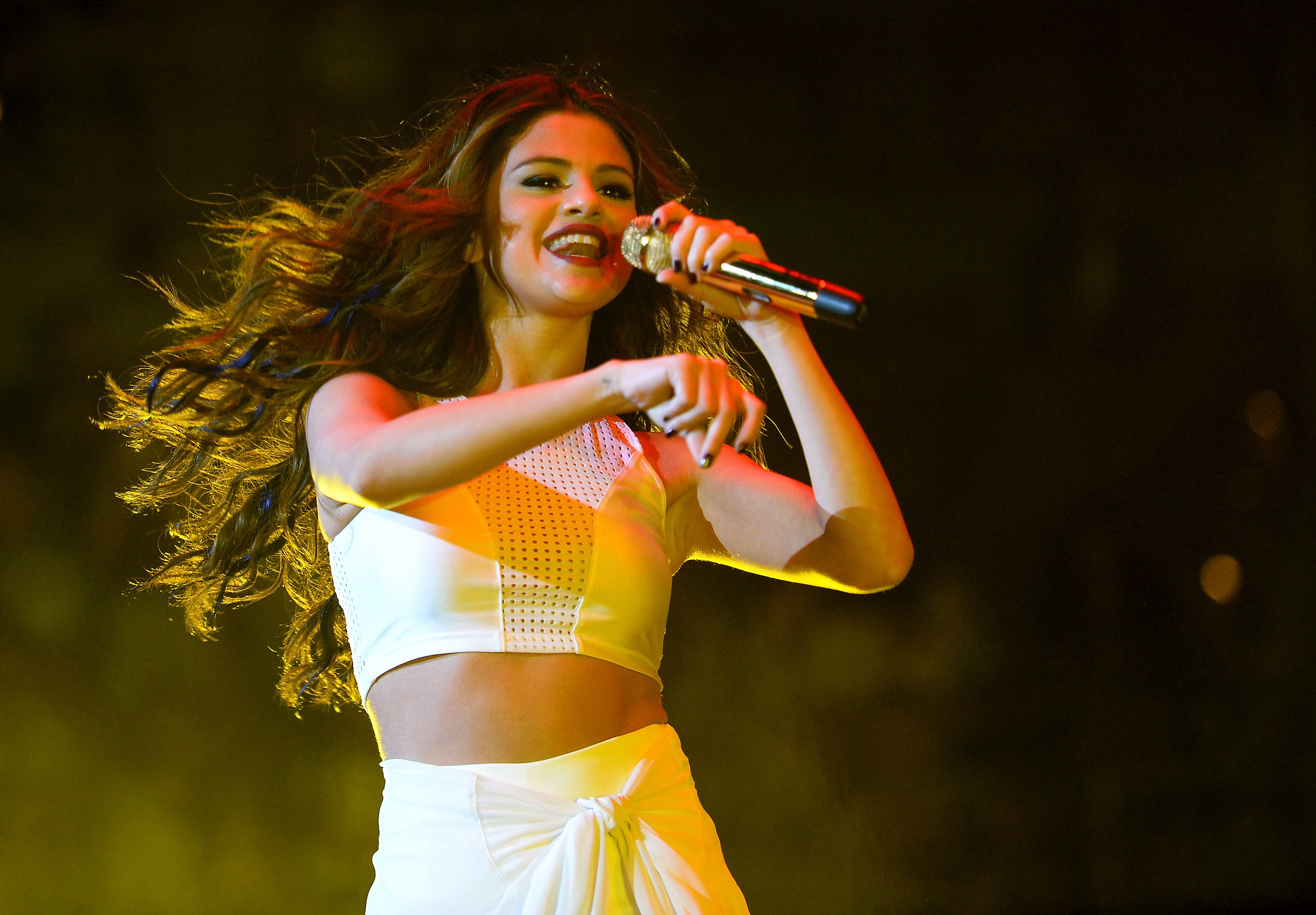 Growing up in Texas with a father of Mexican descent, Gomez was around Spanish-speakers often. However, she left to pursue her acting career at a young age. "I do wish I could buckle down and I want to actually learn it and be completely fluent," she told Showbiz Cafe in 2013, noting that she "can understand it."
Years later, Gomez did a Pantene commercial that aired in Mexico, in which she spoke Spanish. In 2017, she told Vogue she was re-learning the language "which she spoke fluently as a little girl but lost, in the hope of recording some Spanish-language music in the future."
Gomez collaborated on the hit song 'Taki Taki'
The singer apparently spoke this desire into existence. Because the next year, she teamed up with DJ Snake, Ozuna, and Cardi B for "Taki Taki," a bi-lingual English and Spanish track off of the DJ's 2019 album. "Taki Taki" quickly became one of Gomez's biggest hits, peaking at No. 11 on the Billboard Hot 100.
However, this wasn't Gomez's first song in which she sings in Spanish. She recorded a Spanish version of her 2010 Selena Gomez & the Scene single "A Year Without Rain," which translates to "Un Año Sin Lluvia." But Gomez's fans know she doesn't consider music from this time as part of her discography.
Is Selena Gomez releasing a Spanish-language album?
While a single is exciting enough, fans are convinced that this is just the beginning. After all, Gomez has been talking about making a full album in Spanish for years. In fact, in 2011, even before she left Disney, the artist tweeted, "Can't wait for y'all to hear the Spanish record ;) it's sounding so cool."
A decade later, and it looks like she's finally coming through on that promise. Gomez liked tweets that read "Selenation waiting for the SG3 announcement like" and "SELENA IS COMING OMG SG3 IS REAL." With all of the major projects she has on her plate, this may be the one her fans are most excited for.