Where Do Selena Gomez and Demi Lovato's Collaborations Rank Among Their Top Hits?
Singer Selena Gomez released her smash hit Blackpink collaboration, "Ice Cream," on August 28, 2020. The same day, a remix featuring her ex-friend Demi Lovato also debuted. At one time, a Gomez and Lovato collab was the dream for their fans. Though that chart-topper may never come, here's how the songs they did work on together fared on the Billboard Hot 100.
Selena Gomez and Demi Lovato were friends years ago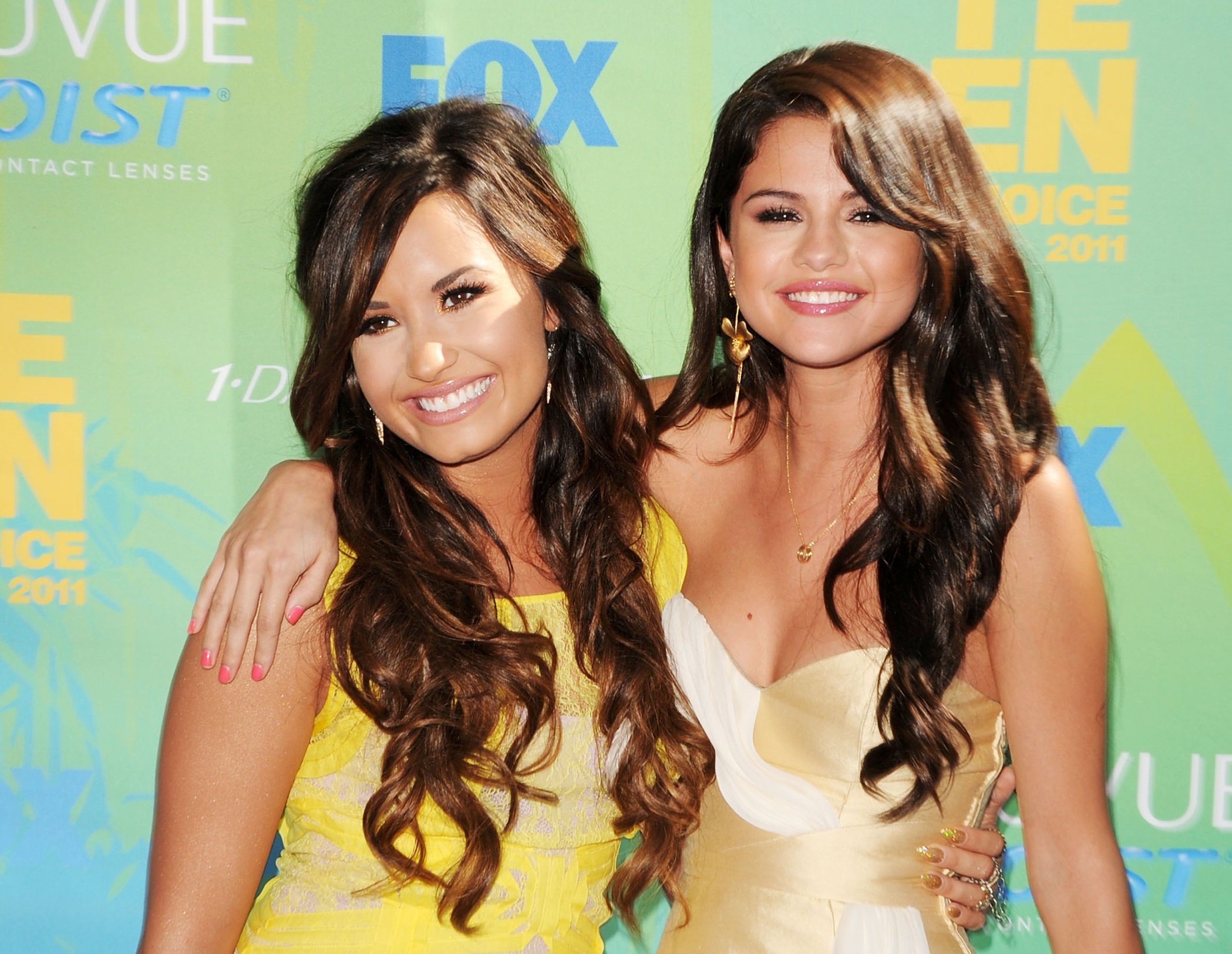 Gomez and Lovato met while working on the children's show Barney & Friends. Both grew up in Texas, where the show was filmed. They stayed friends after departing the series and moved onto careers on the Disney Channel, starring in Wizards of Waverly Place and Sonny With a Chance, respectively.
The two had ups and downs in their friendship after leaving Disney. In 2020, Gomez congratulated Lovato on her Grammys performance on social media, but Lovato did not respond. Later, Lovato said they drifted apart, telling Harper's Bazaar, "When you grow up with somebody, you're always going to have love for them. But I'm not friends with her."
Their discographies and Billboard Hot 100 hits
When they joined the Disney Channel, both Gomez and Lovato began to release albums through Disney's Hollywood Records. Lovato's discography includes six studio albums: Don't Forget, Here We Go Again, Unbroken, Demi, Confident, and Tell Me You Love Me. She's earned four Billboard Hot 100 top 10 hits.
Meanwhile, Gomez put out three albums with her band, Selena Gomez & the Scene, and one solo album, Stars Dance, before leaving for Interscope Records. There, she's released two albums, Revival and Rare. She's earned eight Billboard Hot 100 top 10 hits, including one No. 1 hit, "Lose You to Love Me."
'Send It On' is Gomez and Lovato's most popular duet
Their most successful song together was actually a larger group effort. Along with the Jonas Brothers and Miley Cyrus, Lovato and Gomez sang on "Send It On" as part of the Disney's Friends For Change benefit initiative to aid international environmental organizations.
"Send It On" spent five weeks on the Billboard Hot 100 in mid-2009, peaking at No. 20. On their list of hits, this falls at No. 21 for Lovato and No. 26 for Gomez. All six artists filmed a music video (above) in aid of the song.
'One and the Same' also made it onto the chart
Gomez and Lovato's only other hit together was "One and the Same." And once again, this wasn't in aid of either of their personal albums. The song, which spent just one week on the Billboard Hot 100 in July 2009 at No. 82, was from their film, Princess Protection Program.
In the movie, Lovato plays Rosie, a princess who comes to live with an ordinary American teenager, played by Gomez). She must assimilate in order to remain undercover for her own safety. For both singers, "One and the Same" falls second-to-last on their 32 (Lovato) and 34 (Gomez) songs on the chart (as of September 9, 2020).