Selena Gomez and Demi Lovato Aren't Friends; Is Taylor Swift the Reason?
Is Taylor Swift the reason Selena Gomez and Demi Lovato stopped being best friends? Fans of the singers finally have some clarity.
Selena Gomez and Taylor Swift have been best friends for well over a decade. The pair are constantly supporting each other personally and professionally. But before Gomez met Swift on a double date with Nick Jonas and Joe Jonas, she had another famous bestie. Long-time fans of the Revelación singer will recall that she used to be best friends with Demi Lovato.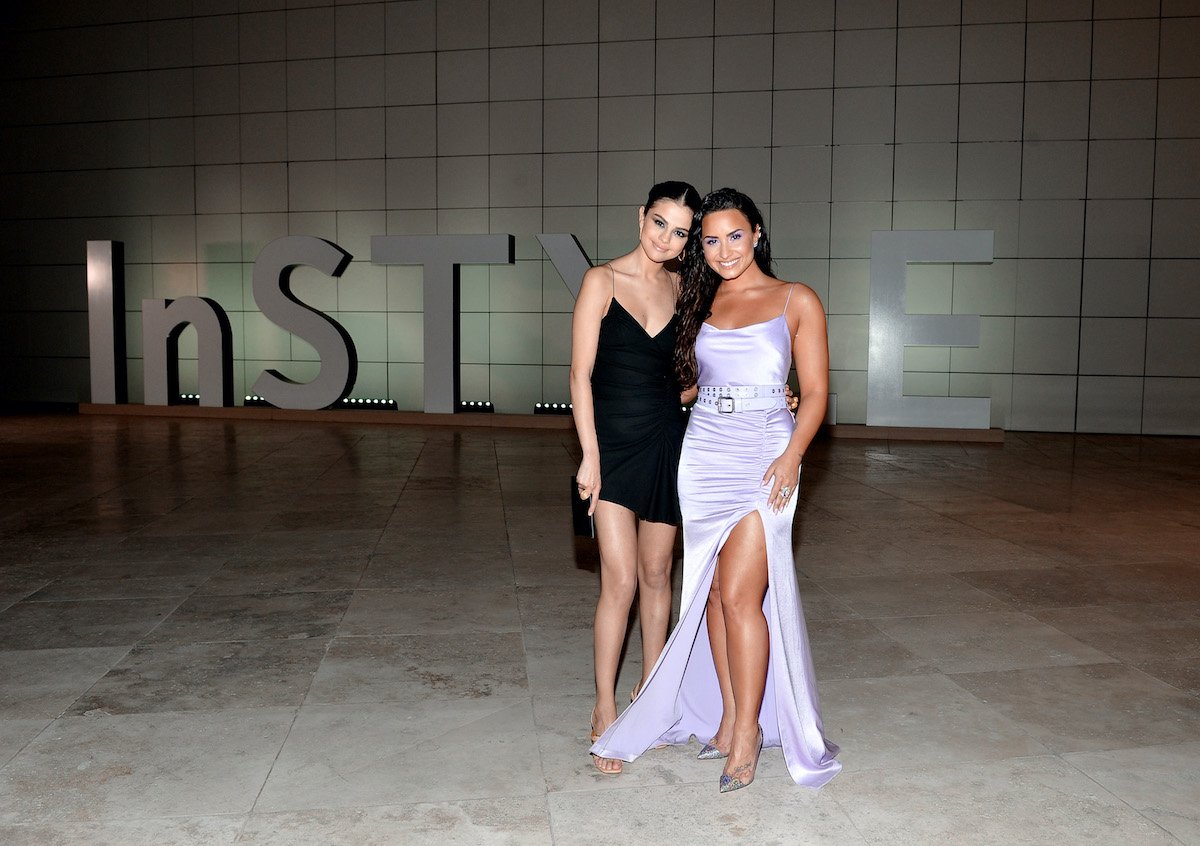 Lovato and Gomez rose to fame thanks to their tenures on the Disney Channel. Gomez found success by playing the lazy yet lovable rebel, Alex Russo on Wizards of Waverly Place. Meanwhile, Lovato became a household name thanks to their performances in the Camp Rock movies and their leading role on Sonny with a Chance. Like many Disney alums before them, Gomez and Lovato also launched their music careers while working at the mouse house.
Selena Gomez and Demi Lovato were best friends long before their Disney days
While Gomez and Lovato's friendship began in the entertainment industry, it certainly didn't start with Disney. The pair actually became close pals while they were working on the set of Barney & Friends. Eventually, they would move from Texas to Los Angeles to pursue more opportunities in the entertainment world. The pair were even roommates when they first moved to the City of Angels with their mothers.
Against all odds, both actors would find continued success in the entertainment world. They would even work together again on Sonny with a Chance, their movie, Princess Protection Progam, and a song called "One and the Same." They were keen on showing support for one another in the early years of their success. And they even let fans have a glimpse of their personal friendship by making YouTube videos together.
Fans speculated that Taylor Swift was a reason that the former besties grew apart
As time went on, however, it seemed that the former besties had grown apart. Gomez seemed to be spending more time with Swift while Lovato could be spotted with Miley Cyrus. Speculation that Gomez and Lovato were drifting apart continued to grow. It didn't help when the "Cool for the Summer" singer unexpectedly added fuel to fire.
Back in 2010, Lovato was spotted in London. In the midst of taking photos and signing autographs, one fan questioned them about Gomez. "Demi, how's Selena," the person inquired. "Ask Taylor," Lovato retorted matter-of-factly before offering a big grin to the camera. Naturally, this moment was caught on video, and fans began speculating that Swift had somehow driven a wedge between Lovato and Gomez.
Gomez denies that her friendship with Swift caused the breakdown of her friendship with Lovato
But is there any truth to this theory? In an interview with Watch What Happens Live with Andy Cohen, Gomez was questioned about her friendships with both Swift and Lovato. "Your relationship with Demi Lovato has been on-again, off-again," Cohen began. "Did your close friendship with Taylor Swift over the past eight years drive a wedge between or complicate your friendship with Demi Lovato?" Gomez's answer was extremely straightforward. "Absolutely not," she declared.
Despite Gomez's directness, Cohen continued to do a bit more digging about the former besties. "Has nothing to do with it?" he questioned. "No," the Only Murders in the Building star replied. "And you two are great?" Cohen inquired. "Yes, you're kids," Gomez replied. "You know what I mean, you grow up together."
Lovato and Gomez are not friends today
Swift may not be the reason Gomez and Lovato's relationship deteriorated. However, it seems that their friendship officially ended years ago. But, there still seems to be some love between the two. In an interview with Harper's Bazaar, Lovato got candid about her former bestie. "When you grow up with somebody, you're always going to have love for them," Lovato shared  "But I'm not friends with her. I will always have love for her, and I wish everybody nothing but the best."