Selena Gomez and Demi Lovato Had to Be Separated While Filming a Movie Together
Selena Gomez and Demi Lovato certainly have a long history together. Though they both became household names because of their Disney success...
Selena Gomez and Demi Lovato certainly have a long history together. Though they both became household names because of their success on The Disney Channel, their relationship dates way back into childhood. In fact, the pair have known each other for over two decades when they were both cast on the popular kids' show, Barney and Friends.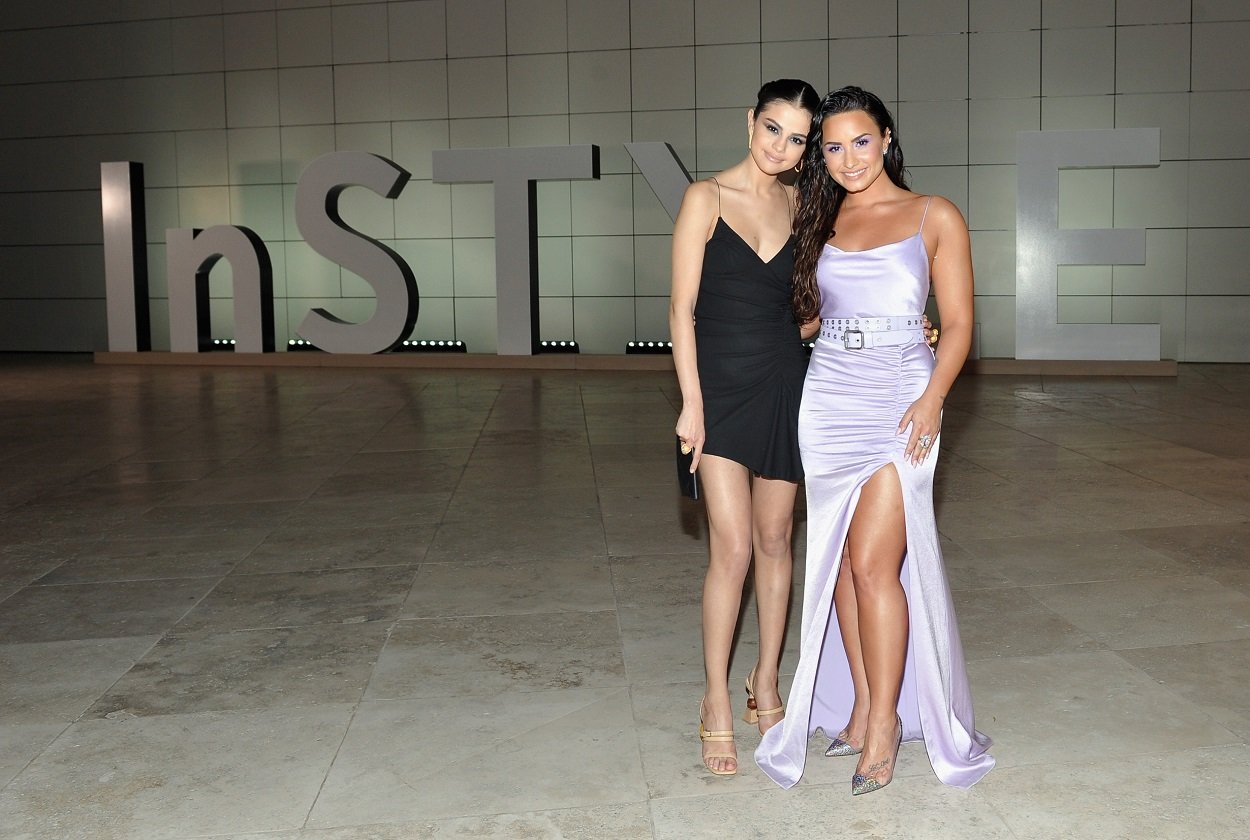 Lovato and Gomez met when they were only seven years old on the set of Barney and Friends. During the two years that they filmed, the pair formed an inseparable bond that extended well into their teen years. As luck would have it, both singers found success on the Disney Channel; Gomez with her hit show, Wizards of Waverly Place, and Lovato with her film, Camp Rock.
Selena Gomez and Demi Lovato spoke openly about their friendship on YouTube
As the two actors were building up their acting resumes, they were also making content together via YouTube. The pair would answer questions from their fans, release exclusive content, and share details about their friendship. Of course, the collaboration between Gomez and Lovato extended beyond YouTube. Gomez would eventually guest star on Lovato's show, Sonny with a Chance as herself.
But, the biggest collaboration that Gomez and Lovato ever did was, of course, their Disney Channel Original Movie, Princess Protection Program. The 2009 film follows the two girls who are drastically different. When Princess Rosalind (Lovato) experiences a threat to her kingdom, she is rescued and taken into the Princess Protection Program. As she only feels comfortable with her rescuer, she insists on staying with him and travels back to his hometown to hide out with him and his daughter, Carter (Gomez).
The actors starred in the in a Disney movie together
Princess Protection Program ended up doing exceptionally well. The film managed to garner 8.5 million views upon its premiere. Accompanying the film was also a song and music video which Gomez and Lovato also lent their vocals to. The song "One and the Same" was a hit amongst both Lovatics (Lovato's fans) and Selenators (Gomez's) fans.
Both Gomez and Lovato talked openly about how much they enjoyed shooting the movie and working together. Not only did they get to travel to Puerto Rico to shoot the film, but they also loved the opportunity to spend quality time together doing what they both loved. In fact, the singers had so much fun filming, they had to be separated. In an interview with Feeling The Vibe, Gomez confessed that they were housed in two separate buildings at night to encourage getting enough sleep rather than socializing.
Why Gomez and Lovato had to be separated while filming 'Princess Protection Program'
"They knew we would never get any work done because we'd spend the night and we'd stay up late and talk," the Rare Beauty founder shared about her then best friend. But, according to Gomez, that tactic wasn't as successful as the Disney crew thought it would be. "That didn't work, I ended up living in her room half the time."
Of course, Gomez's relationship with Lovato has changed significantly in the last 12 years since the movie was filmed. Lovato has shared that the two are no longer friends. But, at least the pair have some fond memories to look back on should they wish.