Selena Gomez and Demi Lovato Took up the Same Self-Care Hobby During the Pandemic
From recording music together for the Disney Channel to their separate and unique careers of today, a lot has changed for Demi Lovato and Selena Gomez in the past decade. It's hard to believe that they were once best friends. But then again, they continue to have a few things in common — including one health-related practice.
Selena Gomez and Demi Lovato's memorable friendship
Gomez and Lovato met while filming the PBS children's show Barney & Friends as kids. They remained friends, both continuing to pursue a career in entertainment. When Gomez earned her role on Wizards of Waverly Place, Lovato moved to Los Angeles, too, and their connection helped her score her own big break.
Throughout their teenage years on the Disney Channel, Gomez and Lovato worked together a few times. They even created videos on their own, which they posted on YouTube. They were so inseparable that "it was hard being away from each other" at times. "But that's when you know you have a true friend," said Gomez.
Lovato said they're 'not friends' anymore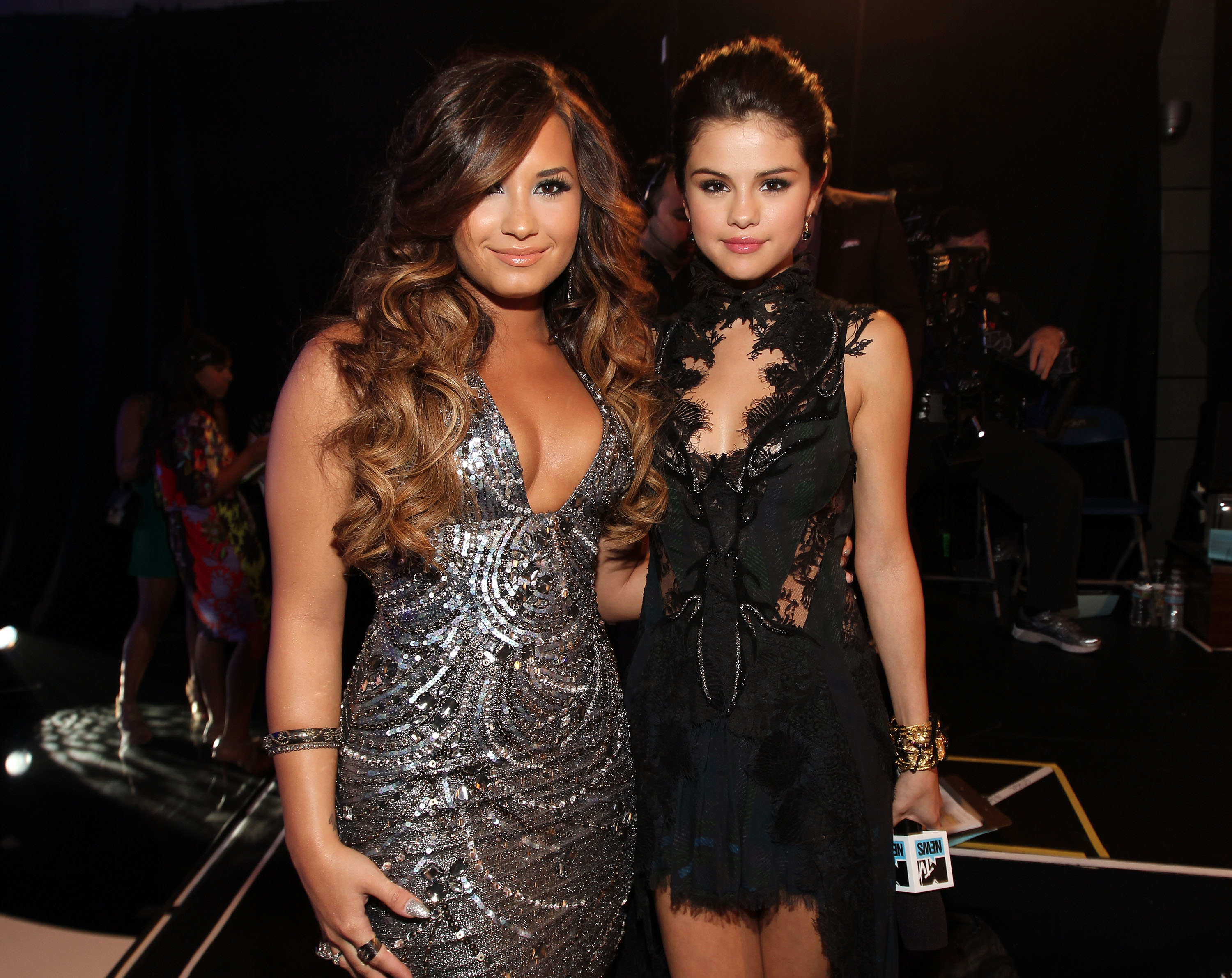 RELATED: Demi Lovato's Grammys Performance: Did She Ignore Selena Gomez's Congratulations?
But after years of close friendship, Lovato and Gomez's relationship took a turn. "It's just one of those things where people changed, and people grow apart," Lovato said in 2014. In the years since, they've reconciled a couple of times. But after Gomez congratulated Lovato for her 2020 Grammys performance, the latter again set the record straight.
"When you grow up with somebody, you're always going to have love for them," Lovato told Harper's Bazaar in 2020. "But I'm not friends with her, so it felt …" she continued to Gomez reaching out. "I will always have love for her, and I wish everybody nothing but the best," she finished.
Gomez says she began meditating during the pandemic
A lot changed for many people during the pandemic. Gomez, like her famous friend, Taylor Swift, spent some of 2020 working on new music. She released her first Spanish-language single, "De Una Vez," in January 2021. While discussing the project, she revealed one of the ways she's been coping recently.
"I am staying present by making sure I meditate," Gomez told Zane Lowe for Apple Music. She elaborated, saying, "I get into a small space, and I've been doing everything that I can. But I don't want to be too out-of-the-loop. I want to make sure I know what's going on," the artist added.
Lovato has shared her own meditation practice with fans
Like her former friend, Lovato has been meditating a lot over the past year. And she's been very vocal about it, posting Instagram Stories of her meditation area and discussing her practice on podcasts. "I swear, I haven't meditated so much in my life," she told Steve-O in April 2020, noting that it's "hard work."
Lovato has even gone so far as to share what she's learned with her fans. "I wanted to take this opportunity to be present with ourselves together," she said in a video for YouTube's Hello 2021: Americas series. The artist then leads the viewer through a mindfulness exercise while burning sage and speaking positivity into existence.