Selena Gomez and Demi Lovato Used to Share a Loft
Last year, Demi Lovato revealed that they were no longer friends with Selena Gomez. However, the pair used to be as thick as thieves. The actors truly grew up together, navigating the ups and downs of the entertainment industry. Though they both found immense fame during and after their respective stints on the Disney Channel, they actually met years before Disney noticed them.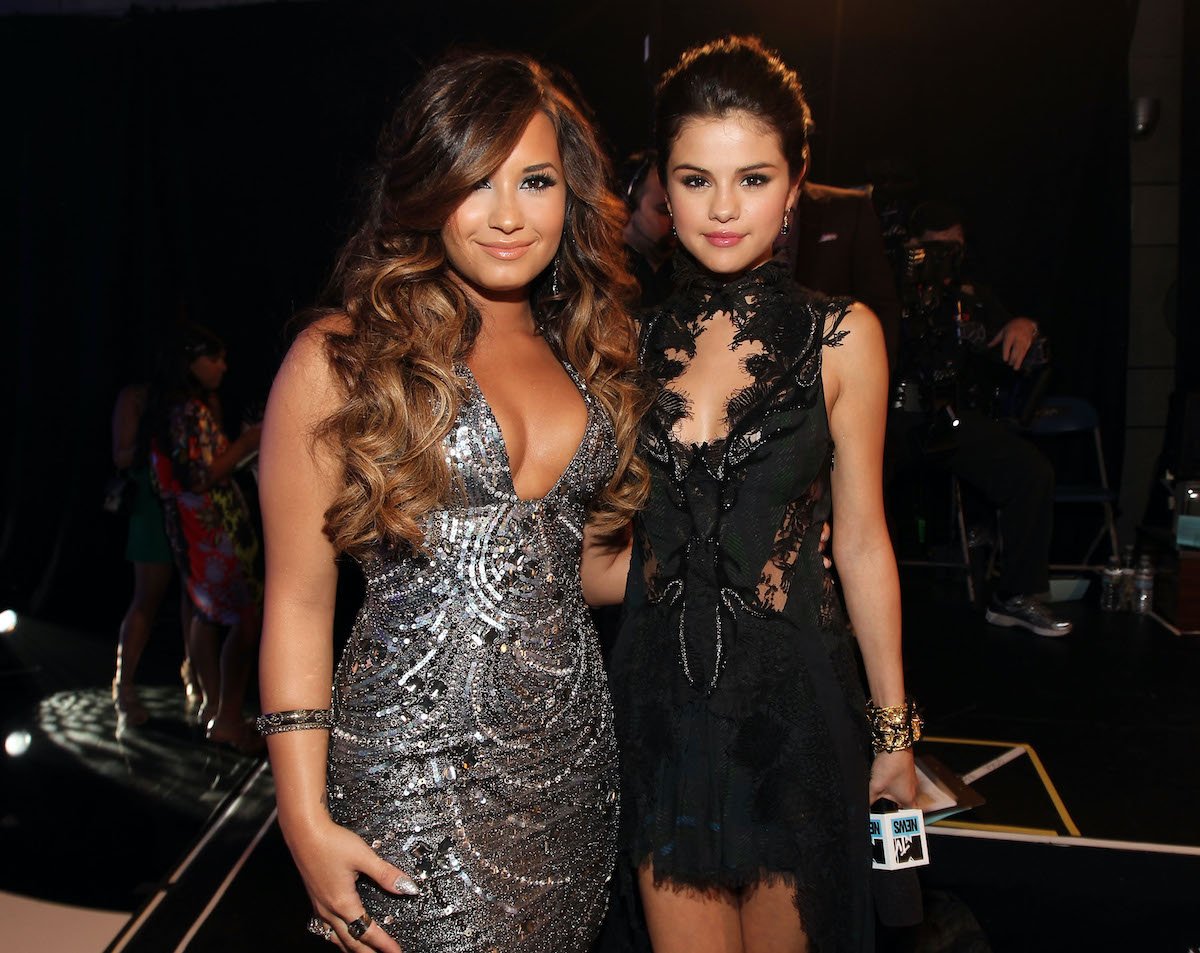 Selena Gomez and Demi Lovato became friends during their 'Barney & Friends' audition
Before Lovato and Gomez made their mark on Disney, they were performing on another popular kids' TV show. In 2002, they were both selected to appear on the hit show, Barney & Friends. It was on that show that the performers got comfortable singing, dancing, and acting in front of large groups of people. Furthermore, working alongside one another helped strengthen their friendship. Though they'd hit it off during their audition for the show, seeing each other consistently added to their bond.
The singers shared a loft before they got discovered by Disney
Eventually, both Gomez and Lovato opted to move from Texas to Los Angeles for their careers. LA would afford both actors the opportunity to compete for more acting jobs. While the move eventually worked in their favor, it was a risky and expensive one. The cost of living in LA was much steeper than it was in Texas. So, the "Lose You to Love Me" singer and the "Sorry Not Sorry" artist opted to live together.
Back in 2009, Gomez gave an interview with Teen Vogue. In the interview, it was revealed that when she and Lovato first moved to LA, with their moms, they shared a loft together downtown. After finding success, they eventually both got their own homes with their families. However, they remained close for years thereafter. Lovato even came to every taping of Wizards of Waverly Place for the entire first season.
Gomez guest-starred on Lovato's TV show, 'Sonny with a Chance'
In the aforementioned interview, Gomez shared how amazing it was that both she and Lovato had found such incredible success. "I'll be honest, I do have to pinch myself occasionally," Gomez gushed. "I still can't believe that everything the two of us have wanted since we were seven is finally coming true."
Lovato and Gomez even got to work together again. Superfans may recall that Gomez guest-starred as herself on Lovato's Disney Channel show, Sonny with a Chance. The episode showed that the pair still had great on-screen chemistry years after their stint on Barney & Friends. Perhaps that is part of the reason that Disney cast the then-besties in an original movie called Princess Protection Program.
The pair did a movie, song, and music video together back in 2009
In 2009, the actors both flew to Puerto Rico to shoot Princess Protection Program together. In addition to filming the movie, the pair also recorded a song and music video called One and the Same. While filming, they got to experience being roommates again. They often had sleepovers in each other's room and would stay up all night talking even after spending all day with one another. The pair may not be friends any longer, but it is clear that they were super supportive of one another back in the day.